Twelve police officers have been arrested in northern Mexico for their alleged connection to the killing of a group of migrants last month.
The bodies of 19 people were found in a burnt-out vehicle near the US border in Tamaulipas state on 22 January.
Most of the victims are believed to have been Central American migrants.
Investigators think they were killed as part of a turf war between criminal gangs over control of migrant smuggling routes in the area.
Tamaulipas State Attorney General Irving Barrios Mojica said the officers would be charged with murder and abuse of power.
Who were the victims?
Sixteen of the victims were male and one female. Two of the bodies were so badly burned, their sex could not be established.
DNA tests have so far shown that two were Mexican nationals and two were Guatemalan.
Prosecutors are investigating whether the two Mexicans may have been involved in smuggling the rest of the group to the US.
The two Guatemalans so far identified were 22-year-old football player Marvin Tomás and Élfego Roliberto Miranda Díaz. Both are from the town of Comitancillo in Guatemala.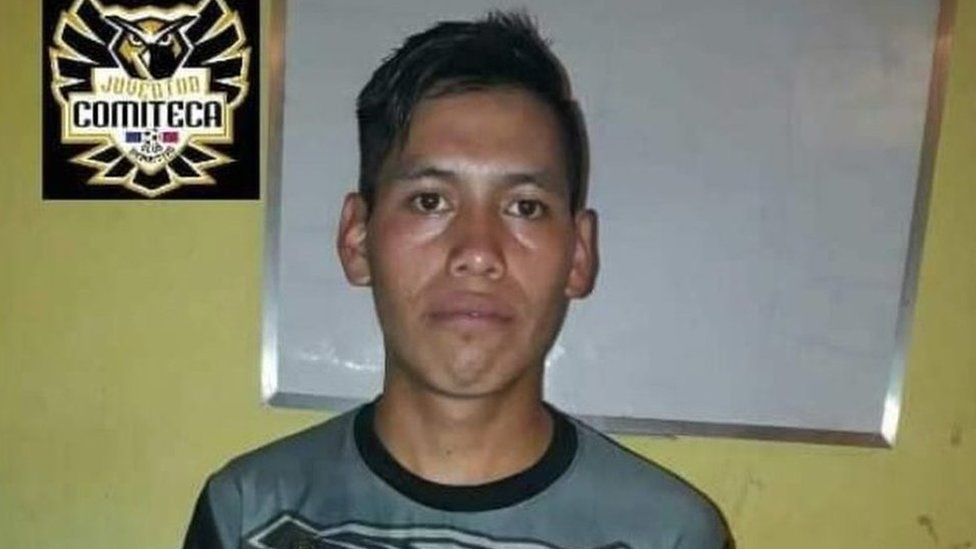 The remaining victims are also thought to have been from Guatemala. Forensic tests suggest they were shot before being set alight.
What was the alleged role of the police?
Few details are available. Prosecutors say that on the day of the killings, several vehicles carrying Guatemalan and Salvadorean migrants to the US were "escorted by armed individuals".
Mr Barrios Mojica said the crime scene had been "altered". He pointed to the fact that the pick-up truck on which the bodies were found had 113 bullet holes but no casing were found.
The state attorney general also described the reports filed by the officers as "contradictory".
What's the background?
Killings of migrants are not unusual. In 2010, 72 migrants were killed in San Fernando, also in Tamaulipas state. And in 2012, 49 dismembered bodies were found in Cadereyta in Nuevo León.
Both killings are believed to have been carried out by the powerful Zetas cartel.
The cartel controls much of the region and is thought to target immigrants who try to cross it without paying the gang for safe passage.
The fees paid to people smugglers often exceed $10,000 (£7,330) and competition for the migrants' money is fierce.
Municipal and state police officers are often recruited by cartels – either by the offer of large sums or by threats – to turn a blind eye or even provide the cartels with safe passage.