An area of disturbed weather may develop into the first named storm of the 2020 Atlantic hurricane season weeks before it officially starts — continuing a trend of preseason activity for a sixth year.
The National Hurricane Center (NHC) has issued tropical outlooks for the low pressure system, expected several hundred miles northeast of the Bahamas late this week. The NHC said that there's a 70 percent chance it develops over the next five days into a tropical or subtropical depression or storm, which could then be named Arthur.
"We are watching a storm that could become Arthur over the next couple of days," Fox News senior meteorologist Janice Dean said Thursday on "Fox & Friends."
HURRICANE SEASON MAY START EARLY WITH TROPICAL SYSTEM BREWING OFF FLORIDA, BAHAMAS
According to Dean, if Arthur does end up forming it'll stay far away from the U.S. mainland.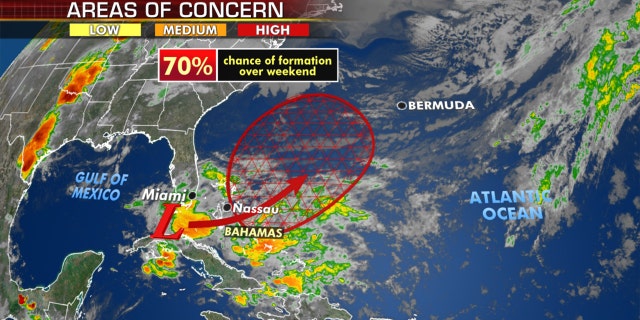 "We're still going to have to watch," Dean said Thursday. "It is going to bring potentially some heavy rain for parts of Florida and the Bahamas."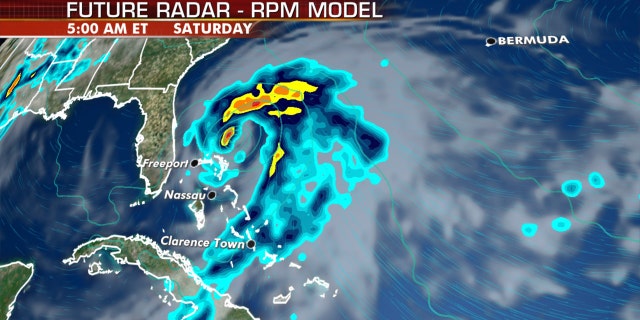 While the system won't impact the U.S., Bermuda and shipping interests will need to monitor it as the system moves northeastward. If it acquires enough tropical characteristics to become a tropical or subtropical storm, it would be named Arthur.
storm on record to form in the month of April, according to the NHC.