To gauge the titanic shift in how countries are viewing their immediate security challenges look no further than Japan and Germany.
After their defeat in World War II, they have relied on the US military umbrella as they built prosperous societies imbued with varying degrees of pacifist ideology. But now both are expanding their already advanced armies.
Key reading:
Tokyo is embarking on its biggest increase in defense spending in the postwar period, a 60% increase over the next five years, while Berlin has overturned a ban on supplying weapons to war zones and is putting about $100 billion into a special defense fund.
Both are realizing that they inhabit unstable neighborhoods. Japan is increasingly worried about nuclear-armed China and its intentions toward Taiwan as well Kim Jung Un's capricious regime in North Korea. Then there is the catastrophic Russian invasion of Ukraine, with heavy bombardments of civilian targets.
Against this backdrop, Prime Minister Fumio Kishida just finished a journey that took him to Italy, the UK, and Canada to firm up security partnerships before meeting President Joe Biden at the White House. While those states also have the US as their main ally, they are finding it's comforting to have a more assertive Japan, the world's third-largest economy, in their corner.
There's also the deepening polarization of Washington politics. Still fresh in the memory are the attempts by Donald Trump, who's seeking to return to the White House in next year's election, to undermine NATO and his repeated questioning of the fairness of the US-Japan alliance.
Even Biden's Washington is stoking concern on the trade front, with both Japan and Europe already taking steps to defend against what they see as unfair subsidies outlined in his Inflation Reduction Act.
For both Europe and Asia, the relative stability of the postwar era is clearly over.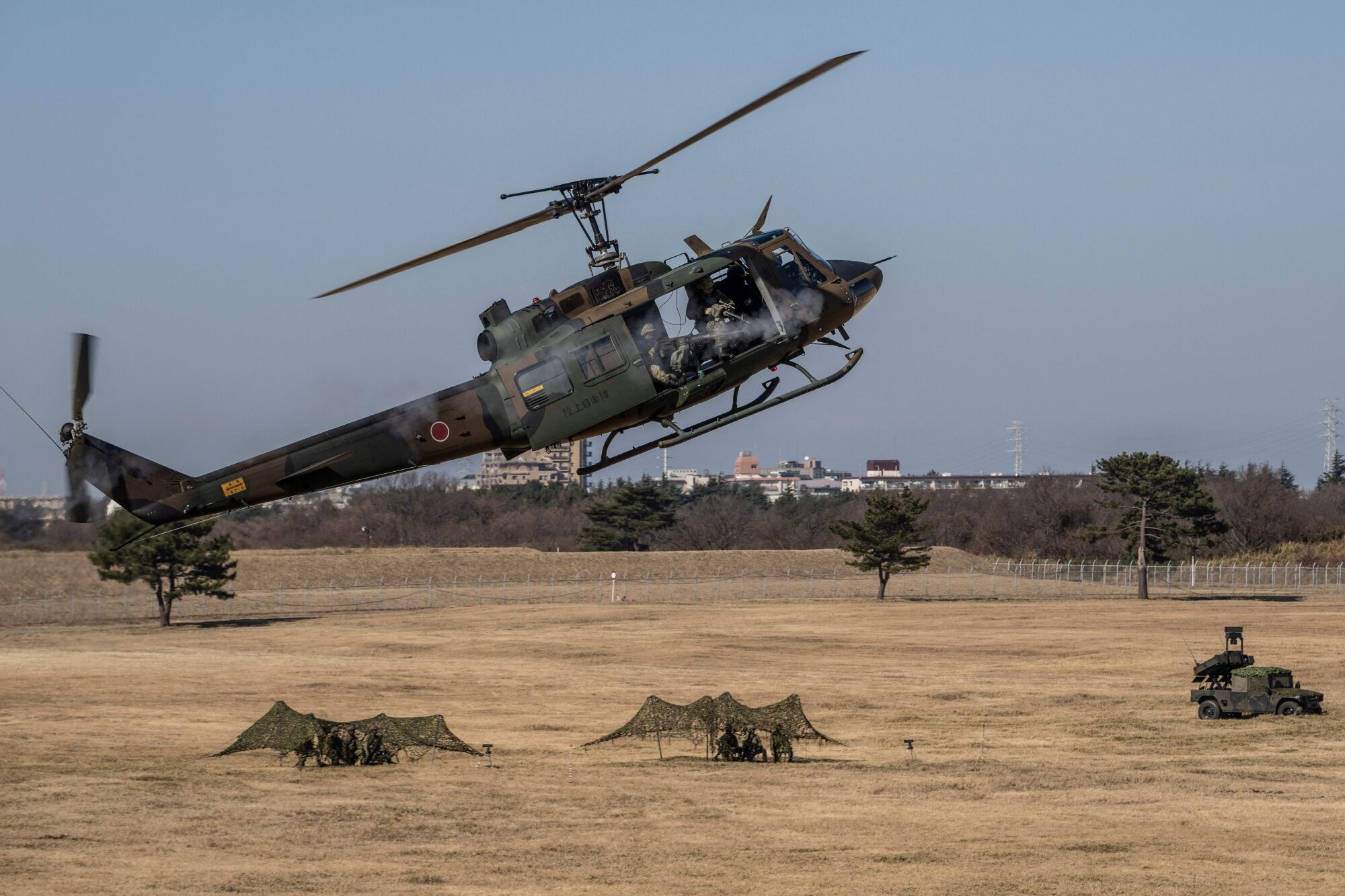 Sign up here for the Bloomberg Businessweek newsletter for unique perspectives and original reporting every weekday. And if you're enjoying this newsletter, sign up here.
Global Headlines
Live Interview: German Chancellor Olaf Scholz speaks exclusively on Tuesday with Bloomberg News Editor-in-Chief John Micklethwait about Russia's war in Ukraine, ties with the US and China, plus Europe's economic and energy challenges. You can watch the interview on Bloomberg TV at 10:45 am ET, or via a livestream on the Bloomberg website.
Presidential probe | A Republican lawmaker leading investigations of the Biden administration called on the White House to turn over visitor logs to the president's home in Delaware after classified documents were found there. The letter by House Oversight Committee chair James Comer is the latest salvo by Republicans after a series of revelations last week that raise political and legal risks for Biden as he considers seeking a second term in 2024.
Changing faces | After two years of pandemic disruption, the World Economic Forum is back in its Alpine setting in Davos, Switzerland, running until Jan. 20. But the makeup of the guest list is decidedly different, reflecting the global upheaval that's shifted centers of power amid war, disease and surging inflation. Case in point: With Moscow's assault on Ukraine, there are no Russian billionaires, and with China still reeling from a spike in Covid cases, none from that country either.
China's sudden reopening from its Covid Zero policy is set to offer a boost to a flagging world economy. The growth impulse will be felt through services sectors such as aviation, tourism and education as people pack their bags for international travel for the first time since the start of the pandemic. Tourism-reliant nations in Southeast Asia will likely be among the first to note a pickup, with developed economies also benefiting.
Silencing protests | In the weeks following the historic protests in China against lockdowns, President Xi Jinping appeared to show some empathy. The Chinese leader said the demonstrators were "mainly students and teenagers" frustrated with the pandemic and that it was "only natural" for 1.4 billion people to have divergent views. But behind the scenes, China has been rounding up people the authorities view as instigators of social unrest.
Rising toll | A Russian missile strike on a nine-story apartment building in the Ukrainian city of Dnipro killed at least 36 people, including two children, and injured 75 more. With Kyiv's allies intensifying their efforts to provide arms to beat back Russia's invasion, Polish Prime Minister Mateusz Morawiecki signaled that he expects Germany to give approval shortly to send Leopard battle tanks to Ukraine.
Turkish block | It's been more than six months since Sweden and Finland applied to join NATO, and Turkey's President Recep Tayyip Erdogan remains the key holdout to the alliance's expansion. What's more, as this report shows, with a Turkish election due in June if not sooner, fresh tensions are flaring and the situation seems more in limbo than ever.
Tune into Bloomberg TV and Radio air Balance of Power with David Westin on weekdays from 12 to 1pm ET, with a second hour on Bloomberg Radio from 1 to 2pm ET. You can watch and listen on Bloomberg channels and online here.
News to Note
Thanks to the 35 people who answered the Friday quiz and congratulations to Edward Delaney, who was the first to name Europe as the region that has been heating up in recent years faster than anywhere else.
And finally … Police said they've almost finished clearing environmental activists from a village in North Rhine-Westphalia that's due to be razed to make way for expansion of an opencast coal mine. That's after weekend protests attended by Greta Thunberg and thousands of others demonstrating against Germany's switch back to coal to help it survive the energy crisis caused by Russia's war on Ukraine. Even so, the struggle for Luetzerath looks sure to go down as a key moment in the debate over the future of Europe's energy security, and its consequences for climate change.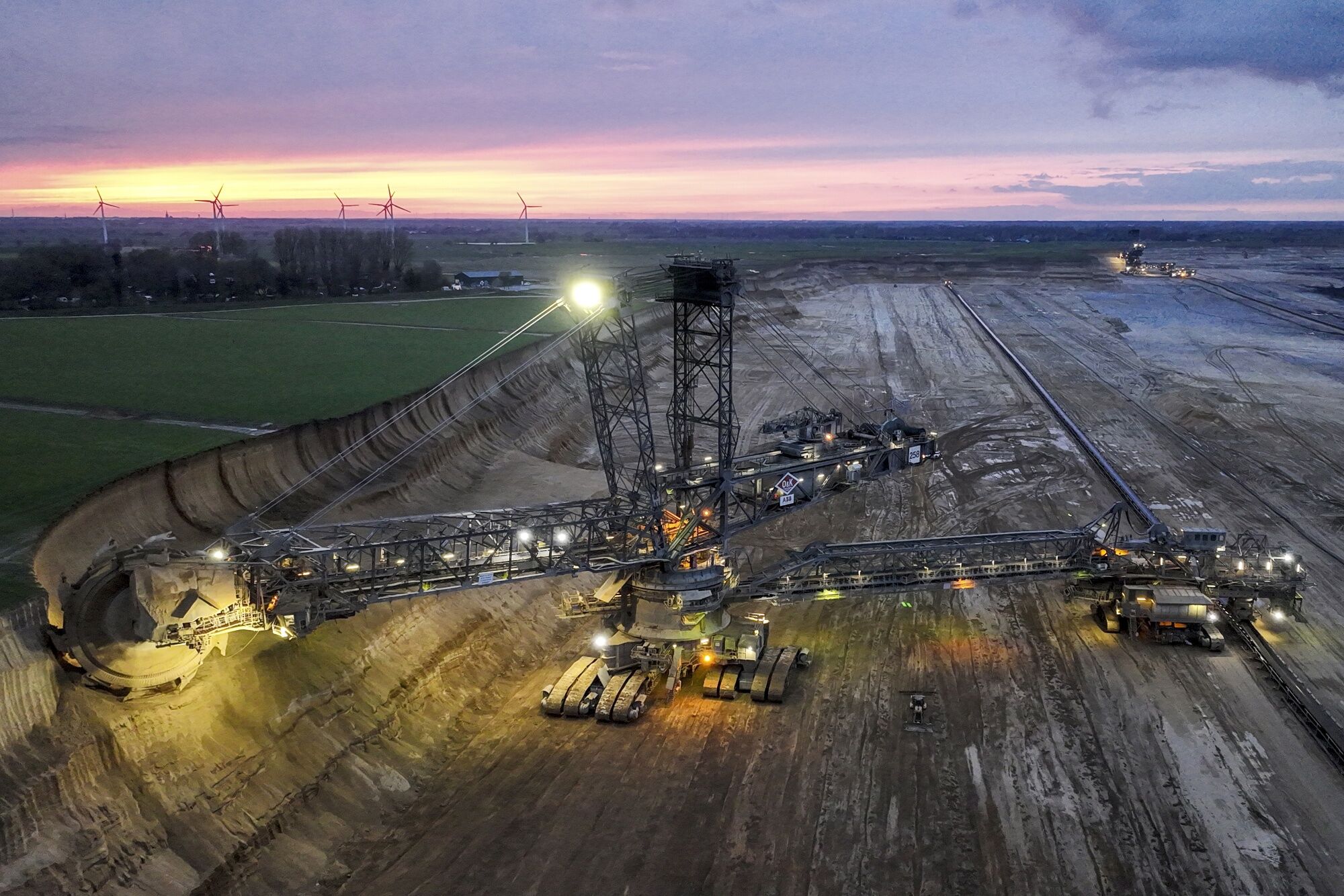 — With assistance by Alan Crawford and Muneeza Naqvi