Drones are being used to deliver post to a remote Orkney island.
A large, twin-engine drone is carrying mail between Kirkwall and North Ronaldsay.
Up to 100kg (220lbs) of post can be carried on the journey of about 35 miles (56km). Travelling at more than 90mph, the trip takes under 20 minutes.
The two-week trial is being carried out by Royal Mail to help better connect remote island communities and reduce carbon emissions.
Once the mail arrives at North Ronaldsay – a community of about 70 people – it is delivered in the usual way by a local postal worker.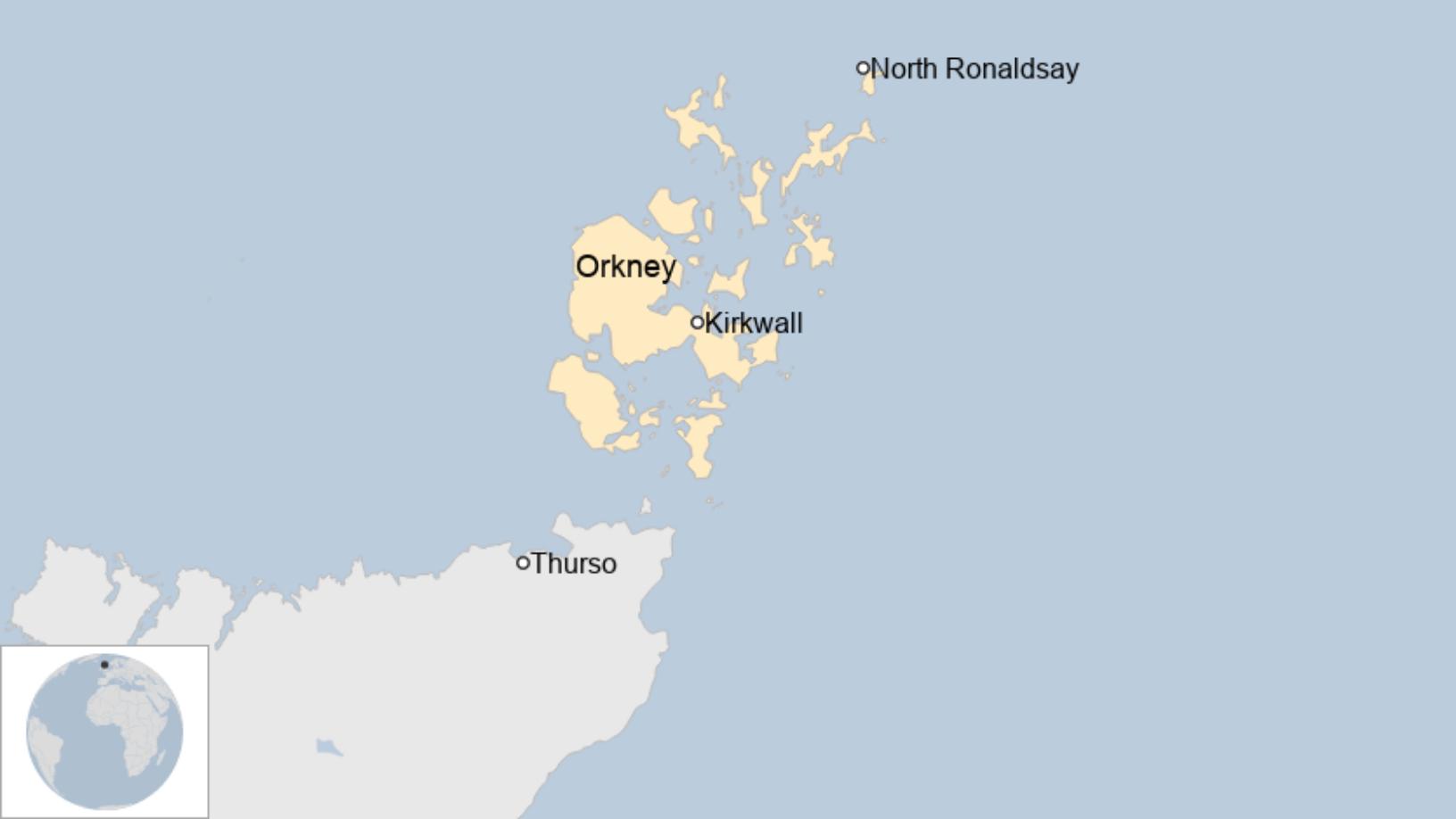 Uncrewed Aerial Vehicles (UAVs) can fly in poor weather conditions, including fog, and unlike boat services they are not affected by tides.
If the trial – with Windracers Ltd – is successful, the technology will be considered by Royal Mail to support deliveries to remote areas across the UK.


The trial is part of the Sustainable Aviation Test Environment (Sate) project based at Kirkwall Airport.
Nick Landon, chief commercial officer at Royal Mail, said it was designed to help deliver the best possible service for customers wherever they live in the UK, while protecting the environment.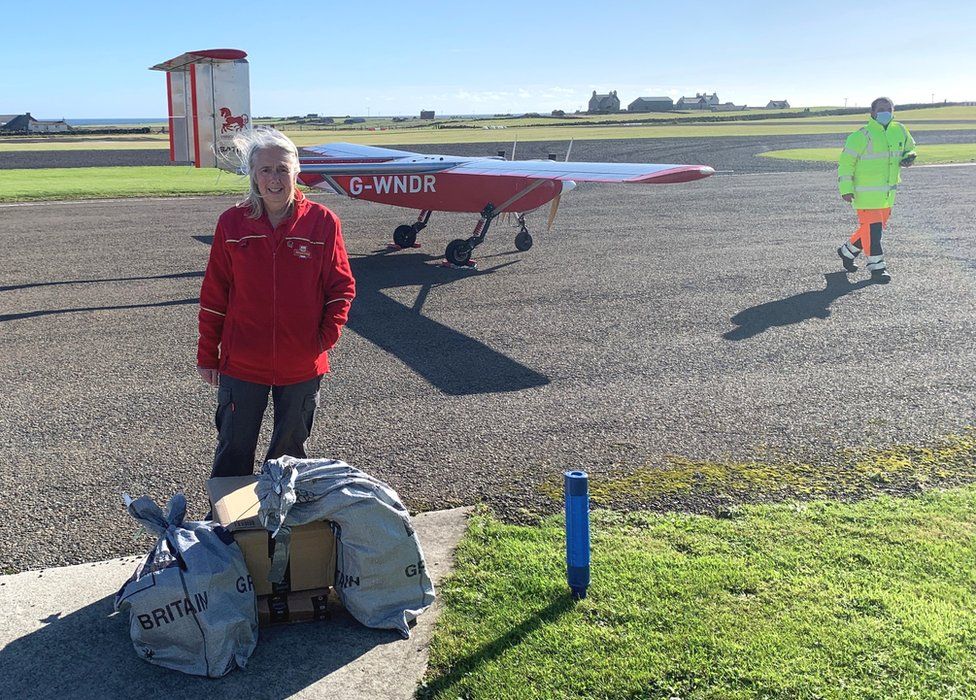 North Ronaldsay postwoman Sarah Moore said: "It's really exciting to be involved in this trial. North Ronaldsay is a very remote area of the UK and I'm proud to be involved."
The trial began on Monday and runs until 15 October.