Antigua: More members of cabinet test positive for COVID-19
Three additional members of Antigua and Barbuda Prime Minister Gaston Browne's cabinet have tested positive for coronavirus (COVID-19).
An official at the Office of the Prime Minister (OPM) confirmed the ministers' infected status to Loop Caribbean but could not disclose their identities.
But the official said the ministers' infected status was detected during routine screening that all cabinet members must undergo since they frequently meet with the public.
The official noted that all of the ministers, who are fully vaccinated against COVID-19, are asymptomatic.
There are now five cabinet members infected with COVID-19.
Just over a week ago, Attorney General (AG) and Labour Minister Steadroy Benjamin announced that he and members of his family tested positive for COVID-19.
On Saturday, Prime Minister Gaston Browne revealed on his weekly radio programme that at least seven members of staff at the OPM are infected with COVID-19.
The prime minister said these cases are an indication of how widespread COVID-19 is in the community since they did not contract the virus in office.
"There are many entities in the public and private sectors in which they have had individuals come down with COVID. Some entities have had to close for a day or two to sanitise. It would have had an impact on productivity," Browne said.
Currently the omicron and delta variants are causing COVID-19 cases on island to spike.
Data released last evening shows that there are 948 active infections on island.
US Supreme Court  blocks vaccine-or-test mandate
© AP-Matt Rourke
The Supreme Court on Thursday temporarily blocked the Biden administration's vaccine-or-test mandate for large employers, but it allowed a separate vaccine-only mandate for health providers at federally funded facilities.
The high court ruled 6-3 against the Occupational Safety and Health Administration's (OSHA) employer mandate, blocking it from taking effect while other legal challenges play out.
The court ruled 5-4 to keep the health care worker mandate, with Chief Justice Roberts and Justice Brett Kavanaugh joining the more liberal Justices Stephen Breyer, Sonia Sotomayor and Elena Kagan.
The employer policy would have required companies with at least 100 workers to mandate all employees be vaccinated or provide weekly negative coronavirus test results and wear face coverings to work on-site.
Workplace ruling: In the case of the vaccine-or-test policy, the conservative majority ruled that OSHA did not have the authority for such a sweeping rule. COVID-19 is not a workplace hazard, they argued, but an everyday public health hazard.
"COVID-19 can and does spread at home, in schools, during sporting events, and everywhere else that people gather. That kind of universal risk is no different from the day-to-day dangers that all face from crime, air pollution, or any number of communicable diseases," the order said.
==================================================
PM's staff accused of more lockdown parties
Downing Street has been accused of holding two leaving parties in No 10 on the eve of the Duke of Edinburgh's funeral in April last year. The Telegraph said the events were made up of around 30 people drinking alcohol and dancing until the early hours. Indoor mixing between households was banned at the time. No 10 has not denied the claims. Staff were sent to a shop with a suitcase, the paper said, which was brought back "filled with bottles of wine". The two parties are said to have come together in the No 10 garden and continued past midnight. Boris Johnson was at his country estate, Chequers, at the time. But Labour's deputy leader Angela Rayner said "the buck stops with the PM".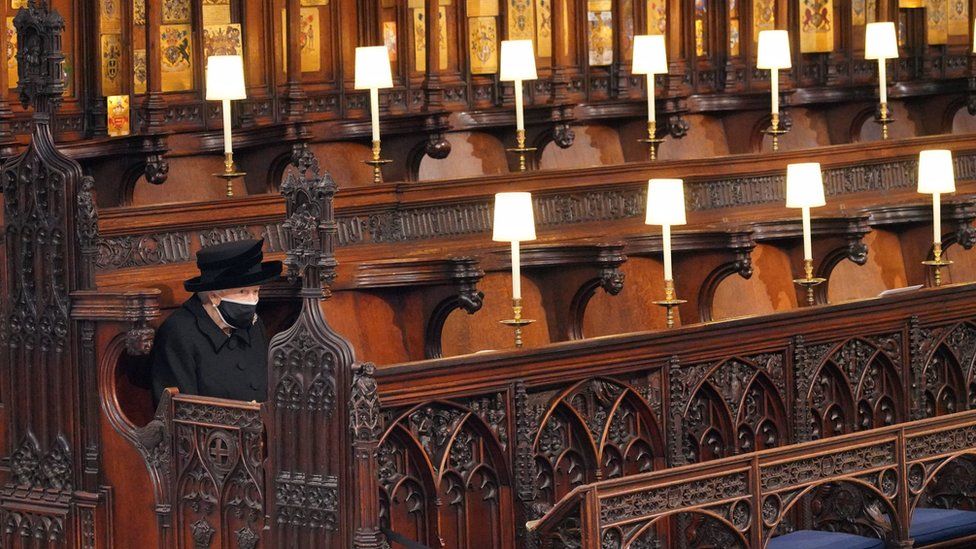 Australia revokes Djokovic's visa – again
Australia has revoked tennis star Novak Djokovic's visa for a second time, in a row over his right to remain in the country unvaccinated. The decision by Immigration Minister Alex Hawke means Djokovic now faces being deported. However, the Serbian could still launch another legal challenge. Djokovic is due to play in the Australian Open, which begins on Monday. Although he won his first appeal against deportation, he has since been accused of lying on his travel form – which stated that he had not travelled in the 14 days prior to his arrival in Australia, when in fact he had been to Spain. He also admitted meeting a journalist and having a photoshoot after testing positive for Covid-19 last month.
==================================================
1 million expired COVID tests sitting in Florida warehouse OK to use after FDA grants extension
Gov. Ron DeSantis said the tests hadn't been distributed due to low demand.
The U.S. Food and Drug Administration has extended the shelf life of up to 1 million rapid COVID-19 tests that had expired in a Florida warehouse.

Earlier this month, Gov. Ron DeSantis' administration revealed between 800,000 and 1 million Abbott BinaxNOW COVID-19 tests had sat idle in a warehouse and expired in December.

Federal regulators, however, approved a three-month extension, meaning the tests can be used through March.

During a news conference Wednesday, DeSantis announced that the tests were being made available again and would be sent out.

"Different testing centers, different county health [department] people that want them, [they're] gonna go, but those are not at-home tests, those are older Abbott tests," DeSantis said.

The Florida Department of Health clarified in a statement that the tests are "produced for testing sites and require trained professionals to administer them."

The news of the stockpile was first revealed in late December by Florida Agriculture Commissioner Nikki Fried, who's running for the Democratic gubernatorial nomination in 2022.

Fried told ABC News that after seeing long lines for tests last month, her team started calling local health departments to figure out why there were delays. She said an official high up in the governor's administration eventually told her about the stockpile.

"These are a million tests that should have been distributed to local departments of health, to local communities that needed these tests," she said. "We knew that omicron was coming to our country and our state, and he missed the mark and completely dropped the ball."

"It was wonderful that we had a stockpile," she added, "but if the stockpile isn't distributed and the tests aren't being distributed, then what good is it?"

At a press conference about a week later, DeSantis and Kevin Guthrie, director of Florida's Division of Emergency Management, confirmed that between 800,000 and 1 million tests had expired.

Guthrie said the tests originally were set to expire in September but the FDA earlier in 2021 had extended it until December.

DeSantis said the stockpile had gone unused due to low testing demand over the fall and that he was asking the Biden administration to extend the expiration date.

"We couldn't have predicted that Florida would have the lowest COVID prevalence in the fall," Christina Pushaw, a spokeswoman for the governor's office, told ABC News. "We had really low demand for testing. That was unexpected, and that's pretty much why" the kits weren't sent out.

Fried said this explanation is "completely inadequate" and that DeSantis' administration had time to distribute the tests before they expired.
Pushaw said she's not aware of any testing center in Florida that didn't get the number of tests requested from the state.

In a Jan. 7 letter posted on the FDA's website, the agency said it was able to extend the shelf life of the test kits after Abbott provided stability data showing the kits would still work for at least 15 months if stored at room temperature.

After the FDA granted the extension, Fried said she's glad the tests can still be used but is calling on the DeSantis administration to take the White House up on its offer to set up federal testing sites.

"We need more testing," she said. "That is the only way to know if you're actually positive. I know it's flu season and cold season, and people need to know if they are positive in order to stay away from those vulnerable populations."

================================================
WORLD STATS
Highlighted in green
= all cases have recovered from the infection
Highlighted in grey
= all cases have had an outcome (there are no active cases)