European AstraZeneca suspensions threaten global COVID response
© Getty Images
European countries are pausing the use of the Oxford-AstraZeneca coronavirus vaccine over concerns of blood clots, colliding with expert opinion and creating a crisis of faith in the shot that could hamper progress to stop the COVID-19 pandemic.
Sweden and Latvia on Tuesday joined more than a dozen other European countries, including Portugal, Germany and Italy, that have publicly announced they are temporarily suspending use of the vaccine following reports of blood clots.
Europe's top medical regulator is insisting the vaccine is safe and that the benefits of preventing hospitalization and death from COVID-19 outweigh any possible side effects.
"At present, there is no indication that vaccination has caused these conditions," Emer Cooke, executive director of the European Medicines Agency, said during a Tuesday press conference. "They have not come up in clinical trials, and they're not listed as known or expected side events."
The agency has convened a safety committee of experts from across the European Union (EU) and beyond for an emergency meeting on Thursday to discuss and release the findings of its investigation into reports of rare but dangerous blood clots in the brain and abnormal bleeding.
The overall number of events "seemed not to be higher" in vaccinated people than in the general population, Cooke said. People are going to get blood clots, and just because they occurred shortly after vaccination does not mean there's a link.
Asked about countries' decisions to suspend the vaccine, Cooke said they were taken "in the context of the information that is available at the national level, and it is the country's prerogative to do so."
The World Health Organization (WHO) has also been quick to back the vaccine's safety and has encouraged countries to continue using the shot.
Mariângela Simão, a WHO assistant director-general, last week said she thinks people have confused causation with correlation.
"People die every day," she said. "There will be people who have been immunized who will die of other causes. So far the preliminary data we have seen does not lead to a causal relationship."
AstraZeneca has also said there is no evidence linking its vaccine to blood clots.
The British pharmaceutical company released a statement after it reviewed 17 million vaccines administered in Europe, saying it found only 15 events of deep vein thrombosis and 22 events of pulmonary embolisms.
But the flurry of suspensions is concerning health experts, who say the decisions do not seem to be supported by medical data. Not only could the pauses set back vaccination efforts across Europe, but they could have ripple effects across the world.
"I think that many of these countries will have done damage to what is a good vaccine" said Amesh Adalja, a senior scholar at the Johns Hopkins Center for Health Security.
Even if the countries resume vaccinating people in a few days, the damage might have been done.
"What people are going to remember is not the fact that this is … not a causal effect. What they're going to remember is hearing something vaguely about blood clots, and that's going to undermine confidence in the vaccine, which I think is especially dangerous," Adalja said.
Hundreds of millions of Europeans are facing the prospect of another strict lockdown as the continent struggles with a new wave of COVID-19 infections and a flawed vaccine rollout. Suspending AstraZeneca's shots could slow it down even more.
Only about 9 percent of the eligible population across all EU countries has received at least one dose, according to the European Centre for Disease Prevention and Control.
By contrast in the U.S., nearly 22 percent of the population has received at least one shot, with nearly 2.2 million doses getting administered a day.
Many European countries are relying heavily on the Oxford-AstraZeneca vaccine, as it is being sold using a nonprofit model and is far cheaper to make than other COVID-19 vaccines.
It is also the main shot being used by Covax, the global program to deliver vaccines to low- and middle-income countries.
But AstraZeneca has also been plagued with production issues. Last week, the company said it would try to deliver 30 million doses to the EU by the end of March, much less than its contractual obligation of 90 million and down from a previous promise made last month to deliver 40 million doses.
AstraZeneca has not yet filed for authorization with the Food and Drug Administration (FDA) because the FDA wants to wait for U.S. clinical trial results, which could come shortly.
=====================================================
Why home-produced Covid vaccine hasn't helped India, Russia and China rollouts
Challenge of reaching vast, far-flung populations is combined with a lack of public interest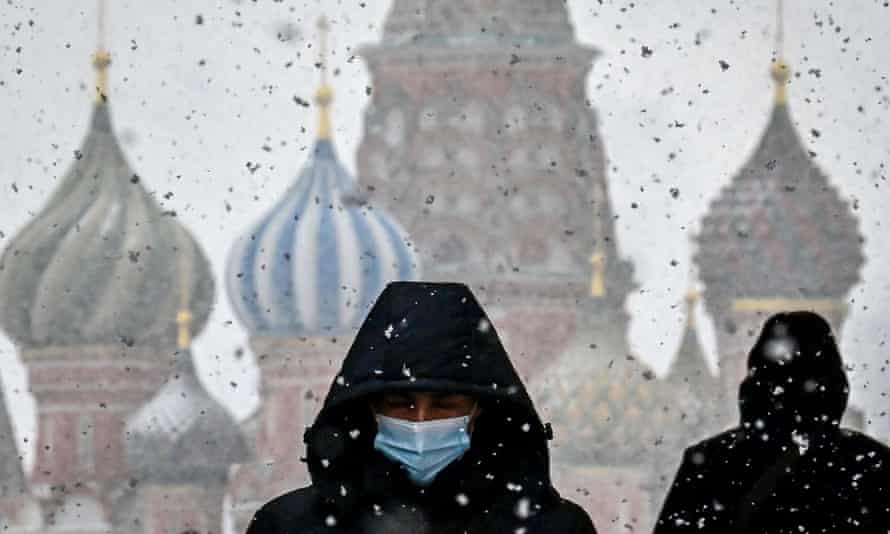 Guardian (UK) The day India started coronavirus vaccinations, Amit Mehra's name was on the priority list. But he never made an appointment. "I'm not inclined to get vaccinated just because it's available," says the 47-year-old Delhi hospital worker.
Two and a half thousand miles away, strolling past a popup inoculation centre near Red Square in Moscow, Magomed Zurabov is similarly reluctant. Suspicious that the pandemic was deliberately engineered, he has no intention of being vaccinated, he says. Instead, he is "taking the necessary precautions": wearing a mask and using disinfectant.
As vaccinations rates soar in Israel, the UK, the United Arab Emirates and other countries that have monopolised supply, and poorer nations make do with a trickle of doses, a third category are beginning long climbs. Supply is less of an issue in Russia, China or India, all of which produce their own vaccines. But their respective government programmes have had slow starts, and there has been little public clamour to speed things up.
"People have not shown that eagerness and urgency to be vaccinated," says Ajeet Jain, a doctor at the Rajiv Gandhi Super Speciality hospital in Delhi. "India is going through that phase where the disease is no longer prevalent except in a few states. People are relaxed that the disease is over from their point of view."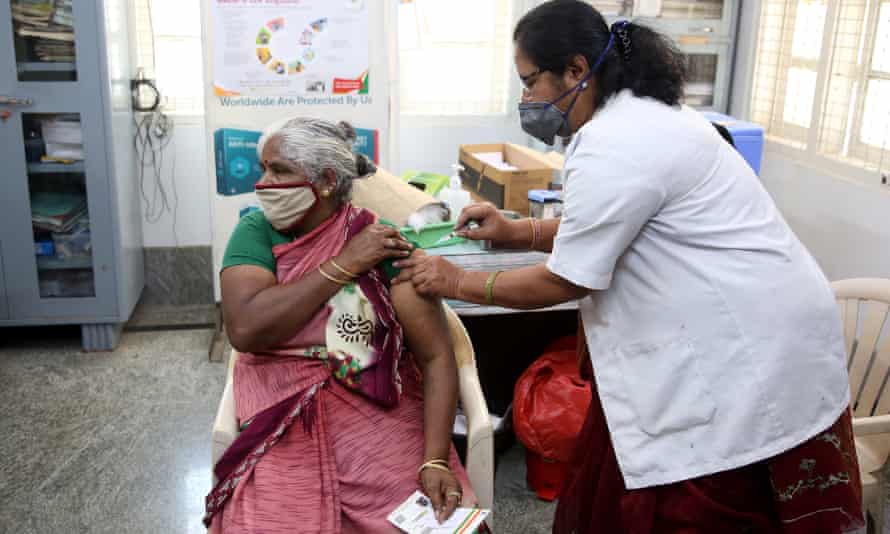 The experience of India, Russia and China may prove, in time, to be typical. Even once vaccine shortages are alleviated, much of the world could still take years to achieve widespread Covid-19 vaccination, encumbered by the challenges of reaching vast and far-flung populations, lack of interest from the public and other, more pressing health priorities.
Some countries may shake off growing pains: India's rollout has accelerated in the past fortnight, with private clinics enlisted to help administer shots and new groups, including anyone over 60, invited to make appointments. The programme hit 3m doses a day this week which, if maintained, would put it within reach of its target of vaccinating 20% of the population by August.
Uptake was slower than expected among the 30 million healthcare and frontline workers who were prioritised for the first round of doses, with some hesitant about receiving Covaxin, a locally developed vaccine that was pressed into use before the release of phase 3 trial results. (Interim data has since shown that it is 81% effective.)
"That caused quite a bit of confusion, as a result of which healthcare workers who were supposed to be vaccinated in the first round, and who understood this process a little better than other people, didn't come forward as much as they should have," says Dr Shahid Jameel, a virologist and director of the Trivedi school of biosciences at Ashoka University.
India has also held off from deploying its entire workforce of vaccine deliverers to fight Covid-19, keeping about half at work administering jabs for other deadly diseases, Jameel says. "There is a childhood immunisation programme, there is one for pregnant mothers, and they have to go on unhindered despite Covid."
The most significant impediment may be that, since September, virus rates in India have dropped steeply. And in a country with a median age of about 28, Covid-19 has not proved especially deadly, implicated in about 160,000 recorded deaths, a third of the number of Indians who die from tuberculosis each year. Signs of a second wave taking off in the past week may change the calculation for some.
"Look at death rates in South Asia and you'll know why people are not dying to get vaccinated," says Oommen C Kurian, a senior fellow at Delhi's Observer Research Foundation thinktank. "Their sense of risk is considerably lower than, say, a Londoner."
The same is true for the average resident of Beijing, though not for demographic reasons. China has employed blunt but effective quarantine measures to contain Sars-CoV-2 successfully, and life in the country has largely returned to normal. Though it authorised its first vaccines for emergency use in July, just 4% of the country has been vaccinated so far.
"One of the most important contributors is this perception that China has a low risk of infection," said Yanzhong Huan, director of the Center for Global Health Studies at Seton Hall University in New Jersey. "So people think, why bother to get vaccinated? We're already safe."
The country aims to inoculate 40% of its population by July, a target that will require administering about 4m shots a day, up from about 640,000 a day on the latest public figures.
But Beijing must also balance commitments to supply at least 463m doses to countries overseas, many of them donations to strategic partners. So far, it is under little pressure to hoard those vaccines for use at home. "People view this as an example of China being a global leader, something that showcases China being a responsible and reliable great power," Huang says.
Russia has been hit harder by the virus, losing 90,000 lives on official figures thought to be a significant underestimate. But there, too, uptake of the vaccine is tracking well short of government targets of inoculating 60% of the population by mid-year.
A poll of Russians this month found that two-thirds were unwilling to receive the locally developed Sputnik-V shot, in spite of peer-reviewed research suggesting that it is safe and effective. Their scepticism extended to the origins of the coronavirus, with 64% believing that it was a biological weapon, the independent poll said. (Most virologists disagree and say there is no evidence that the virus was engineered.)
Lack of trust in the Russian government is a key hurdle, says Sergei Rybakov, a representative of the Doctors' alliance, an opposition-linked medical union that has criticised the official response to the pandemic. Though the state has marketed Sputnik-V overseas, including with its own Twitter account, it has done less to promote the vaccine among Russians, he says.
"The task of the state is to show that the vaccine is necessary, the vaccine is safe. In Russia this hasn't been done to the extent it needs to be," Rybakov said. "You need to show people that not getting the vaccine is more dangerous than getting it."
Similar hurdles are likely to slow rollouts elsewhere, too, as countries assemble one of the largest logistical operations most have ever undertaken. Even once supplies are secured, some may struggle for years to reach the 70% of the population thought to be required for herd immunity, says Babak Javid, an infectious diseases scientist at the University of California, San Francisco.
They might focus their efforts instead on reaching healthcare workers and the most vulnerable, he says. "You're not going to eliminate Covid deaths, but you'll eliminate the likelihood of healthcare infrastructure being overwhelmed."
=================================================
Pressure mounts on Boris Johnson to launch coronavirus inquiry
Exclusive: scientific advisers and ex-Whitehall chief join bereaved families, medics and ethnic minority leaders in calling for inquiry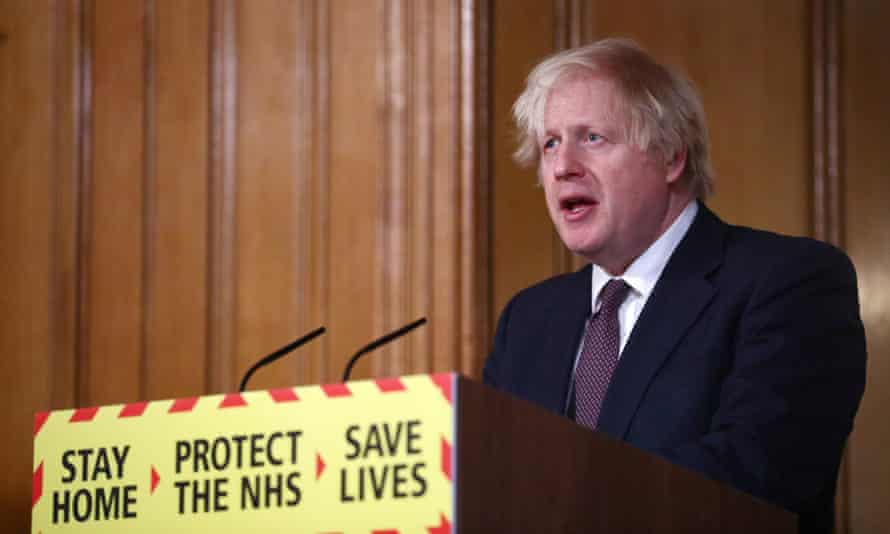 Guardian (UK) Senior doctors, government scientific advisers and a former head of the civil service have spoken out in favour of a public inquiry into the UK's handling of Covid-19, raising pressure on Boris Johnson to finally launch the process as the UK's coronavirus fatalities rose to almost 126,000.
Thousands of bereaved families, nurses and ethnic minority leaders also backed calls for an inquiry into everything from lockdown tactics to test and trace after the UK's handling of the pandemic resulted in the worst death toll per capita of any of the world's large economies.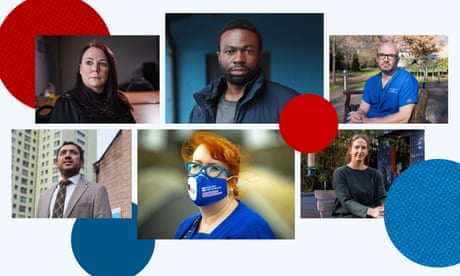 Lord Kerslake, the head of the civil service under David Cameron, and Prof John Edmunds, a leading scientific adviser to the government on Covid, are among a dozen influential figures who have told the Guardian they support a public inquiry. Kerslake said it could save lives and it would be "criminal not to learn the lessons".
"We can't rule out the possibility that we will hit this problem again," he said, adding the inquiry should begin by summer.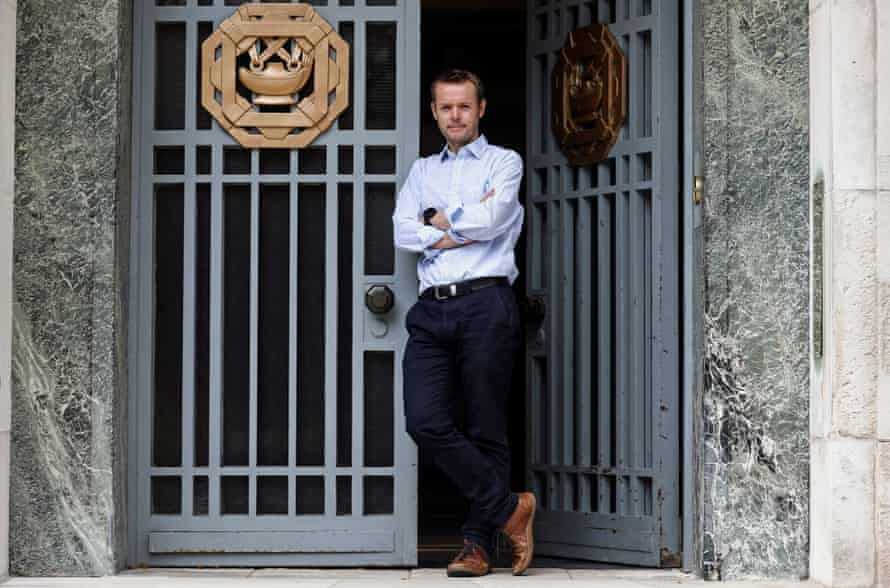 Edmunds said: "An event of this magnitude needs to be looked at in detail, including – if necessary – compelling witnesses to attend."
With infections now at their lowest rate since September and close to 25 million people vaccinated with a first dose, others calling for the inquiry to be triggered include Prof Dame Donna Kinnair, the general secretary of the Royal College of Nursing, Zara Mohammed, the secretary general of the Muslim Council of Britain, Chaand Nagpaul, the chair of the British Medical Association council and Diane Mayhew, a co-founder of the Rights for Residents group, which campaigns on behalf of care home residents, about 40,000 of whom died with Covid.
But despite a promise last July by the prime minister to set up an "independent inquiry", Downing Street is refusing to start the process many consider essential to learn lessons for future pandemics.
"We are focused on protecting the NHS and saving lives and now is not the right time to devote huge amounts of official time to an inquiry," a government spokesperson said. "There will be an appropriate time in the future to look back, analyse and reflect on all aspects of this global pandemic."
Other leading scientists calling for an inquiry include Prof Sir Paul Nurse, the director of the Francis Crick Institute and a Nobel Laureate.
Prof Andrew Hayward, an expert in infectious disease epidemiology who also sits on the Scientific Advisory Group for Emergencies (Sage), said in a personal capacity: "Many would argue that much of this could have been avoided if different [or] earlier decisions had been made at various points in the pandemic. These decision-making processes therefore need to be scrutinised and I think they are only likely to become completely clear if people are compelled to give evidence."
The rising pressure on Johnson comes amid calls from more than 2,800 families bereaved by Covid for an "urgent" statutory inquiry with the power to demand witnesses give evidence and to uncover documents.
The Covid-19 Bereaved Families for Justice group is threatening legal action to force ministers to launch an inquiry, arguing an unprepared government "serially failed to take reasonable steps to minimise the effects of the pandemic, leading to massive, unnecessary loss of life".
"It's not just us bereaved families – there are millions of people around the country who want answers," said Jo Goodman, a co-founder of the group. "Did the prime minister do everything he could to prevent it? Could his government have been better prepared or did it ignore warnings? Were decisions made which cost lives rather than saving them? An urgent statutory public inquiry is essential if we are to learn lessons and save lives now and in the future."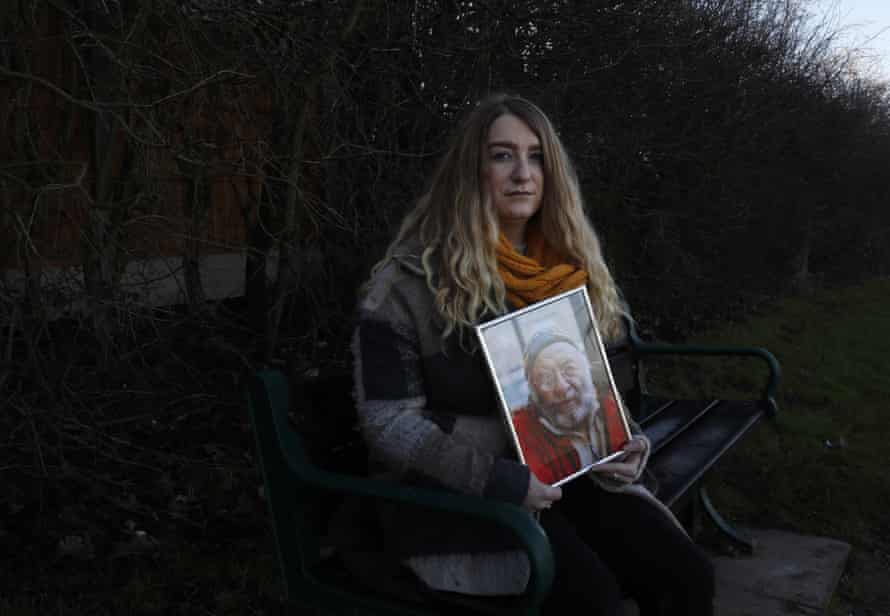 Some senior Conservatives have already indicated they want a public inquiry and the former prime minister David Cameron said earlier this month he expected an inquiry and that "more should have been learned from the experience with Sars and respiratory disease in terms of our own preparedness". The Commons constitutional affairs select committee, chaired by the Tory backbencher William Wragg, called for an inquiry last summer.
Christinea McAnea, the general secretary of Unison, which represents 1.3 million health staff including porters, cleaners, care workers and nurses, said an independent, judge-led public inquiry should launch as soon as society opens up again – currently scheduled for 21 June.
"If the UK is to heal, people need to understand why things went so disastrously wrong," she said. "There are key questions to answer about why care homes were left so vulnerable, frontline staff were without safety kit and testing was abandoned in the early stages."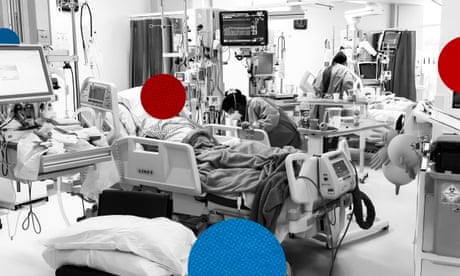 The two largest doctors' and nurses' membership groups – the British Medical Association (BMA) and the Royal College of Nursing – also backed the calls.
"We have seen suffering at levels people have not experienced," said the BMA's Nagpaul. "We have seen livelihoods lost and inequalities exacerbated to levels that have devastated communities. Putting all that together, of course it demands an inquiry."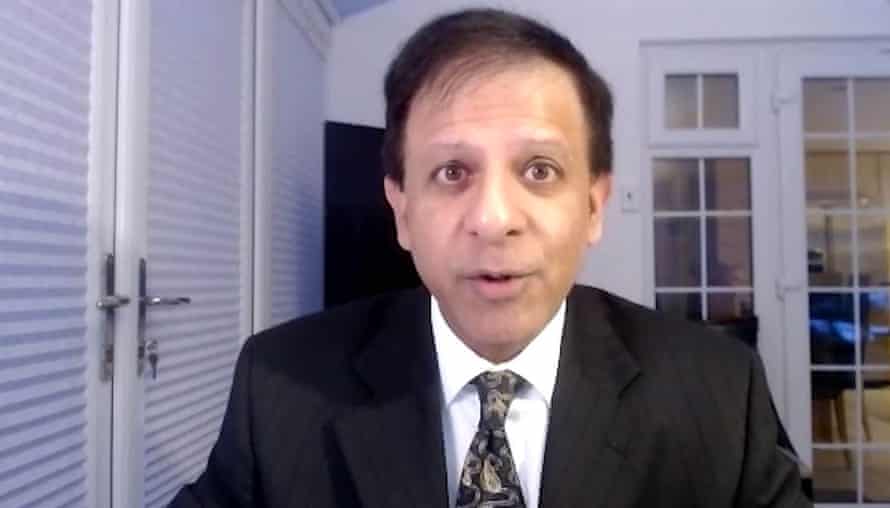 Kinnair said nurses were still experiencing a lack of PPE and that "a full inquiry into the preparation and management of Covid-19 is the only way the government, its agencies and advisers will … truly reflect and learn".
Prof Andrew Goddard, the president of the Royal College of Physicians, said he expected an inquiry and it should "identify and recommend changes so we can improve preparedness for and management of future crises … [It should] look at how prepared we were and the decisions we took in terms of very practical things, such as stocks of PPE, the size of the NHS workforce and how many critical care beds we have … [as well as] the greater impact of Covid-19 in the UK because of the state of public health."
Lord Simon Woolley, who until last summer was the chair of the advisory group to the government's race disparity unit, said he wanted a public inquiry to reach beyond scientific and medical factors to include housing, health, education and employment.
"For black, Asian and minority ethnic communities [Covid] has been utterly devastating," he said, adding that if an inquiry followed the disease it would expose societal fault lines.
"This inquiry is a once-in-a-generation opportunity to dramatically change the infrastructure," he said. "Are we going to put a plaster on a gaping wound or are we going to have an infrastructure change that builds to a fairer society?"
====================================================
WORLD STATS
Coronavirus Cases:
121,364,198
20,822,896
Currently Infected Patients
20,734,070
 (
99.6
%)
in Mild Condition
#
Country,
Other
Total
Cases
New
Cases
Total
Deaths
New
Deaths
Total
Recovered
Active
Cases
Serious,
Critical
Tot Cases/
1M pop
Deaths/
1M pop
Total
Tests
Tests/
1M pop
Population
World
121,364,198
+96,282
2,684,185
+2,101
97,857,117
20,822,896
88,826
15,570
344.4
1
USA
30,231,550
549,367
22,358,469
7,323,714
9,285
90,957
1,653
382,570,784
1,151,028
332,373,250
2
Brazil
11,609,601
282,400
10,204,541
1,122,660
8,318
54,346
1,322
28,600,000
133,879
213,625,776
3
India
11,438,734
+270
159,079
11,045,284
234,371
8,944
8,232
114
229,249,784
164,979
1,389,567,944
4
Russia
4,418,436
+8,998
93,364
+427
4,024,975
300,097
2,300
30,268
640
116,000,000
794,636
145,978,750
5
UK
4,268,821
125,690
3,548,731
594,400
1,016
62,650
1,845
107,731,965
1,581,087
68,137,890
6
France
4,108,108
91,170
275,360
3,741,578
4,219
62,838
1,395
57,940,302
886,267
65,375,661
7
Italy
3,258,770
103,001
2,619,654
536,115
3,256
53,954
1,705
45,171,694
747,890
60,398,854
8
Spain
3,200,024
72,565
2,857,714
269,745
2,037
68,424
1,552
41,114,319
879,120
46,767,595
9
Turkey
2,911,642
29,623
2,734,862
147,157
1,474
34,263
349
35,435,502
416,994
84,978,492
10
Germany
2,594,675
74,431
2,383,600
136,644
2,848
30,899
886
46,319,641
551,599
83,973,334
11
Colombia
2,309,600
61,368
2,209,224
39,008
1,982
45,052
1,197
12,062,703
235,301
51,265,031
12
Argentina
2,210,121
54,036
1,998,594
157,491
3,469
48,587
1,188
8,082,588
177,685
45,488,194
13
Mexico
2,169,007
+1,278
195,119
+175
1,716,135
257,753
4,798
16,699
1,502
5,782,013
44,516
129,887,301
14
Poland
1,956,974
+25,052
48,032
+453
1,593,165
315,777
2,193
51,748
1,270
10,860,136
287,174
37,817,255
15
Iran
1,763,313
61,427
1,506,360
195,526
3,848
20,806
725
11,846,528
139,783
84,749,695
16
South Africa
1,530,966
51,560
1,458,001
21,405
546
25,586
862
9,490,435
158,610
59,835,094
17
Ukraine
1,489,023
+11,833
28,986
+289
1,237,676
222,361
177
34,193
666
7,416,142
170,301
43,547,329
18
Indonesia
1,437,283
+6,825
38,915
+162
1,266,673
131,695
5,216
141
11,740,483
42,606
275,561,667
19
Peru
1,427,064
49,330
1,338,478
39,256
2,236
42,861
1,482
8,395,433
252,153
33,294,984
20
Czechia
1,426,991
+13,934
23,902
+114
1,215,077
188,012
1,993
133,077
2,229
9,931,725
926,205
10,723,034
21
Netherlands
1,167,563
16,119
N/A
N/A
586
68,033
939
6,970,400
406,161
17,161,686
22
Canada
915,868
22,519
861,832
31,517
553
24,117
593
26,068,659
686,459
37,975,524
23
Chile
900,782
21,789
845,712
33,281
2,099
46,838
1,133
10,235,613
532,220
19,231,932
24
Romania
868,799
21,698
787,392
59,709
1,226
45,376
1,133
6,813,316
355,850
19,146,608
25
Israel
822,703
6,048
790,557
26,098
586
89,448
658
12,970,561
1,410,213
9,197,590
26
Portugal
814,897
16,707
762,961
35,229
213
80,083
1,642
8,505,802
835,899
10,175,638
27
Belgium
813,026
+3,165
22,572
+27
54,703
735,751
503
69,936
1,942
10,183,526
875,982
11,625,263
28
Iraq
768,352
13,827
695,184
59,341
463
18,807
338
7,459,431
182,584
40,854,824
29
Sweden
725,289
13,172
N/A
N/A
256
71,501
1,299
6,627,544
653,364
10,143,725
30
Philippines
635,698
+4,387
12,866
+18
561,099
61,733
785
5,747
116
9,395,337
84,943
110,607,472
31
Pakistan
612,315
+2,351
13,656
+61
575,867
22,792
1,978
2,735
61
9,603,865
42,893
223,901,753
32
Switzerland
575,253
10,147
530,686
34,420
154
66,126
1,166
5,483,624
630,353
8,699,286
33
Bangladesh
560,887
8,597
514,479
37,811
3,382
52
4,303,994
25,952
165,845,852
34
Hungary
532,578
+3,456
17,421
+195
359,061
156,096
1,167
55,230
1,807
4,136,190
428,933
9,642,969
35
Serbia
526,112
4,778
448,493
72,841
211
60,386
548
3,182,095
365,237
8,712,418
36
Austria
501,224
+3,239
8,956
+31
463,714
28,554
400
55,429
990
6,116,129
676,362
9,042,688
37
Jordan
495,380
5,497
406,654
83,229
648
48,214
535
5,267,567
512,682
10,274,529
38
Morocco
489,622
8,737
476,727
4,158
265
13,155
235
5,816,551
156,281
37,218,652
39
Japan
448,688
8,622
427,582
12,484
337
3,555
68
9,000,093
71,315
126,202,047
40
UAE
430,313
1,406
410,736
18,171
43,141
141
34,239,083
3,432,646
9,974,545
41
Lebanon
423,433
5,474
333,648
84,311
958
62,235
805
3,309,251
486,385
6,803,770
42
Saudi Arabia
383,106
6,578
373,130
3,398
560
10,885
187
14,406,080
409,322
35,195,002
43
Panama
348,580
6,009
337,010
5,561
111
79,904
1,377
2,030,053
465,341
4,362,510
44
Slovakia
342,430
+2,892
8,738
+69
255,300
78,392
706
62,699
1,600
2,224,801
407,360
5,461,514
45
Malaysia
327,253
+1,219
1,220
+2
310,958
15,075
154
10,021
37
6,917,547
211,819
32,657,896
46
Belarus
304,146
2,112
294,878
7,156
32,195
224
5,122,091
542,185
9,447,122
47
Ecuador
302,854
16,259
263,164
23,431
523
16,984
912
1,072,411
60,142
17,831,420
48
Bulgaria
287,568
11,579
228,816
47,173
612
41,608
1,675
1,879,949
272,011
6,911,309
49
Georgia
276,067
+382
3,665
+7
269,006
3,396
69,298
920
3,063,282
768,946
3,983,742
50
Nepal
275,424
3,014
271,495
915
9,335
102
2,221,512
75,293
29,504,765
51
Bolivia
260,988
+929
11,997
+23
206,586
42,405
71
22,146
1,018
817,095
69,333
11,785,058
52
Croatia
251,865
5,697
241,693
4,475
78
61,621
1,394
1,438,689
351,990
4,087,302
53
Dominican Republic
246,794
3,237
203,070
40,487
168
22,591
296
1,258,336
115,184
10,924,582
54
Tunisia
242,673
8,429
209,755
24,489
276
20,383
708
1,042,241
87,541
11,905,764
55
Azerbaijan
241,651
3,298
231,370
6,983
23,683
323
2,726,470
267,206
10,203,619
56
Ireland
227,663
4,552
23,364
199,747
88
45,746
915
3,746,076
752,732
4,976,641
57
Kazakhstan
226,767
+1,082
2,873
208,074
15,820
221
11,976
152
8,059,566
425,647
18,934,863
58
Greece
223,789
7,196
190,188
26,405
605
21,545
693
5,880,791
566,171
10,386,944
59
Denmark
221,842
2,395
210,728
8,719
43
38,205
412
20,936,228
3,605,579
5,806,620
60
Palestine
213,791
2,314
189,759
21,718
183
41,237
446
1,316,382
253,909
5,184,460
61
Kuwait
212,169
1,186
196,821
14,162
215
49,170
275
1,923,896
445,864
4,314,985
62
Costa Rica
210,447
2,886
189,682
17,879
130
41,047
563
743,550
145,029
5,126,917
63
Moldova
207,012
4,402
180,763
21,847
335
51,402
1,093
778,686
193,351
4,027,320
64
Lithuania
206,889
+570
3,427
+8
192,484
10,978
127
76,760
1,271
2,234,880
829,190
2,695,257
65
Slovenia
201,497
3,941
187,112
10,444
84
96,914
1,895
981,749
472,190
2,079,140
66
Egypt
192,195
11,384
148,089
32,722
90
1,854
110
1,000,000
9,644
103,689,022
67
Guatemala
183,985
6,599
169,149
8,237
5
10,138
364
983,629
54,200
18,148,201
68
Paraguay
183,348
3,554
152,280
27,514
354
25,485
494
821,392
114,174
7,194,224
69
Armenia
180,141
+854
3,282
+5
166,913
9,946
60,712
1,106
784,266
264,315
2,967,161
70
Honduras
179,515
+590
4,373
+13
68,892
106,250
451
17,924
437
481,067
48,033
10,015,327
71
Ethiopia
178,108
2,573
144,488
31,047
591
1,523
22
2,240,827
19,160
116,956,221
72
Qatar
171,212
268
158,853
12,091
128
60,977
95
1,635,175
582,368
2,807,805
73
Nigeria
161,074
2,018
146,072
12,984
10
768
10
1,684,305
8,031
209,714,686
74
Oman
148,010
1,614
137,028
9,368
85
28,477
311
1,550,000
298,222
5,197,474
75
Libya
147,121
2,406
133,768
10,947
21,208
347
794,899
114,588
6,937,038
76
Venezuela
147,028
1,451
138,411
7,166
139
5,181
51
3,006,349
105,936
28,378,841
77
Bosnia and Herzegovina
146,437
5,637
122,107
18,693
44,832
1,726
722,446
221,179
3,266,338
78
Myanmar
142,162
3,203
131,744
7,215
2,600
59
2,514,673
46,000
54,667,270
79
Bahrain
132,369
487
125,503
6,379
58
75,954
279
3,336,305
1,914,392
1,742,749
80
Albania
118,492
2,077
81,810
34,605
46
41,206
722
512,682
178,289
2,875,572
81
Algeria
115,540
3,045
80,103
32,392
10
2,602
69
44,407,000
82
Kenya
115,031
1,925
88,781
24,325
104
2,107
35
1,379,990
25,274
54,601,249
83
North Macedonia
113,929
3,364
98,676
11,889
124
54,686
1,615
571,068
274,115
2,083,313
84
S. Korea
96,849
+469
1,686
+8
88,814
6,349
100
1,888
33
7,171,510
139,794
51,300,408
85
Latvia
94,602
1,777
85,465
7,360
77
50,552
950
1,686,612
901,270
1,871,373
86
China
90,066
+4
4,636
85,254
176
63
3
160,000,000
111,163
1,439,323,776
87
Estonia
89,331
+1,784
745
+6
60,743
27,843
69
67,310
561
1,055,353
795,193
1,327,166
88
Sri Lanka
88,392
532
84,969
2,891
4,116
25
2,274,509
105,906
21,476,694
89
Ghana
88,228
698
83,829
3,701
66
2,798
22
950,041
30,134
31,527,699
90
Kyrgyzstan
87,045
+55
1,485
+1
83,980
1,580
16
13,189
225
797,877
120,894
6,599,827
91
Zambia
85,240
1,167
82,432
1,641
150
4,548
62
1,169,324
62,385
18,743,627
92
Montenegro
84,700
1,151
74,852
8,697
69
134,846
1,832
311,586
496,060
628,122
93
Norway
82,455
641
70,224
11,590
31
15,126
118
4,235,288
776,953
5,451,149
94
Uzbekistan
80,858
+115
622
79,450
786
23
2,392
18
1,377,915
40,754
33,810,362
95
Uruguay
73,770
725
62,584
10,461
135
21,185
208
1,160,950
333,392
3,482,240
96
Finland
67,851
801
46,000
21,050
49
12,232
144
3,639,319
656,110
5,546,809
97
Mozambique
64,929
732
50,844
13,353
2,037
23
456,343
14,320
31,867,162
98
Cuba
62,998
376
58,610
4,012
71
5,564
33
2,690,636
237,653
11,321,721
99
El Salvador
62,531
1,962
+4
59,576
993
41
9,606
301
807,015
123,978
6,509,323
100
Singapore
60,137
+9
30
59,984
123
10,223
5
8,055,714
1,369,367
5,882,803
101
Luxembourg
58,111
697
54,528
2,886
26
91,783
1,101
2,259,527
3,568,792
633,135
102
Afghanistan
56,044
+28
2,462
+2
49,536
4,046
1,097
1,417
62
326,235
8,250
39,542,518
103
Namibia
41,466
474
38,793
2,199
28
16,114
184
324,946
126,280
2,573,212
104
Cameroon
40,622
601
35,261
4,760
53
1,504
22
905,000
33,508
27,008,216
105
Uganda
40,593
334
15,099
25,160
868
7
904,943
19,358
46,748,281
106
Cyprus
40,344
241
2,057
38,046
42
33,244
199
2,634,298
2,170,717
1,213,561
107
Ivory Coast
38,120
214
35,111
2,795
1,421
8
466,511
17,384
26,835,349
108
Senegal
37,062
981
33,047
3,034
50
2,173
58
415,553
24,369
17,052,432
109
Zimbabwe
36,535
1,507
34,124
904
22
2,433
100
362,362
24,133
15,015,094
110
Botswana
34,999
447
29,916
4,636
1
14,675
187
880,029
368,996
2,384,929
111
Malawi
32,894
1,088
26,890
4,916
43
1,689
56
209,096
10,736
19,475,663
112
Jamaica
31,907
494
15,371
16,042
27
10,742
166
248,645
83,710
2,970,300
113
Australia
29,154
+17
909
26,233
2,012
1,134
35
15,020,168
584,254
25,708,263
114
Sudan
29,135
1,959
23,583
3,593
654
44
44,566,181
115
Thailand
27,402
+248
88
+1
26,339
975
1
392
1
1,624,595
23,234
69,923,833
116
DRC
27,100
722
23,759
2,619
296
8
91,461,188
117
Malta
27,061
357
23,591
3,113
61,172
807
763,393
1,725,673
442,374
118
Maldives
21,819
64
19,342
2,413
179
39,872
117
585,713
1,070,323
547,230
119
Madagascar
21,688
335
20,614
739
23
769
12
128,306
4,552
28,188,911
120
Angola
21,446
522
19,971
953
17
639
16
406,827
12,115
33,579,336
121
Rwanda
20,412
282
18,804
1,326
13
1,549
21
1,070,010
81,204
13,176,882
122
Mayotte
18,845
137
2,964
15,744
23
67,929
494
143,569
517,511
277,422
123
French Polynesia
18,561
141
4,842
13,578
3
65,806
500
26,355
93,439
282,055
124
Guinea
17,982
104
15,719
2,159
24
1,344
8
159,639
11,930
13,381,759
125
Mauritania
17,487
444
16,806
237
14
3,693
94
187,554
39,609
4,735,112
126
Eswatini
17,243
663
15,841
739
36
14,755
567
155,723
133,253
1,168,629
127
Gabon
16,945
101
14,780
2,064
27
7,489
45
581,364
256,956
2,262,505
128
French Guiana
16,764
87
9,995
6,682
6
55,127
286
153,467
504,666
304,096
129
Syria
16,656
1,110
11,141
4,405
936
62
17,798,214
130
Cabo Verde
16,154
157
15,549
448
23
28,834
280
125,300
223,653
560,242
131
Réunion
13,801
71
12,389
1,341
58
15,337
79
98,785
109,783
899,821
132
Tajikistan
13,308
90
13,218
0
1,374
9
9,687,721
133
Haiti
12,669
250
10,204
2,215
1,102
22
54,379
4,728
11,500,401
134
Belize
12,389
316
12,010
63
30,765
785
91,777
227,906
402,696
135
Burkina Faso
12,378
144
11,974
260
581
7
21,303,812
136
Hong Kong
11,341
+11
203
10,808
330
10
1,504
27
9,296,529
1,232,980
7,539,887
137
Andorra
11,319
113
10,861
345
12
146,331
1,461
193,595
2,502,780
77,352
138
Guadeloupe
10,614
162
2,242
8,210
8
26,524
405
141,058
352,493
400,172
139
Lesotho
10,530
309
3,922
6,299
4,888
143
63,155
29,317
2,154,230
140
South Sudan
9,613
106
7,906
1,601
2
852
9
121,922
10,803
11,286,150
141
Somalia
9,437
385
4,306
4,746
582
24
16,202,997
142
Congo
9,329
131
7,514
1,684
1,662
23
92,500
16,479
5,613,135
143
Guyana
9,238
208
8,359
671
7
11,705
264
77,427
98,104
789,233
144
Suriname
9,034
176
8,528
330
5
15,303
298
42,901
72,672
590,338
145
Mali
9,018
364
6,526
2,128
437
18
159,785
7,735
20,658,139
146
Bahamas
8,776
186
7,652
938
2
22,168
470
72,093
182,102
395,893
147
Aruba
8,482
80
8,094
308
8
79,207
747
114,733
1,071,410
107,086
148
Togo
8,322
97
6,940
1,285
989
12
255,072
30,313
8,414,587
149
Trinidad and Tobago
7,790
140
7,544
106
2
5,554
100
103,422
73,731
1,402,692
150
Martinique
7,309
47
98
7,164
5
19,488
125
113,150
301,686
375,059
151
Equatorial Guinea
6,603
100
5,994
509
19
4,601
70
105,164
73,280
1,435,104
152
Nicaragua
6,582
176
4,225
2,181
985
26
6,680,056
153
Benin
6,501
81
5,552
868
35
527
7
520,466
42,159
12,345,235
154
Djibouti
6,336
63
5,998
275
6,348
63
120,924
121,154
998,105
155
Iceland
6,087
29
6,028
30
1
17,756
85
517,236
1,508,830
342,806
156
Curaçao
5,238
22
4,730
486
8
31,829
134
56,395
342,687
164,567
157
CAR
5,025
63
4,920
42
2
1,028
13
37,104
7,590
4,888,745
158
Gambia
5,019
153
4,525
341
3
2,037
62
51,683
20,974
2,464,095
159
Niger
4,870
183
4,516
171
1
196
7
84,900
3,421
24,816,171
160
Chad
4,344
155
3,818
371
259
9
16,755,017
161
Mongolia
4,340
+130
4
3,131
1,205
11
1,309
1
2,061,669
621,848
3,315,392
162
Gibraltar
4,270
94
4,143
33
126,766
2,791
200,713
5,958,704
33,684
163
San Marino
4,204
77
3,691
436
8
123,716
2,266
48,205
1,418,587
33,981
164
Saint Lucia
4,069
55
3,848
166
3
22,088
299
33,985
184,481
184,220
165
Channel Islands
4,045
86
3,965
-6
1
23,115
491
399,901
2,285,240
174,993
166
Sierra Leone
3,939
79
2,782
1,078
487
10
116,448
14,393
8,090,749
167
Comoros
3,647
146
3,453
48
4,132
165
882,586
168
Guinea-Bissau
3,469
52
2,776
641
14
1,734
26
55,536
27,760
2,000,567
169
Barbados
3,458
39
3,254
165
12,023
136
134,030
465,990
287,624
170
Seychelles
3,354
16
2,940
398
33,955
162
5,200
52,644
98,777
171
Eritrea
3,062
7
2,731
324
855
2
23,693
6,616
3,580,954
172
Yemen
2,969
707
1,507
755
23
98
23
17,404
575
30,286,262
173
Liechtenstein
2,615
56
2,523
36
1
68,447
1,466
29,848
781,259
38,205
174
Vietnam
2,560
35
2,158
367
26
0.4
2,598,753
26,530
97,956,157
175
Burundi
2,461
3
773
1,685
203
0.2
90,019
7,416
12,137,955
176
New Zealand
2,434
+2
26
2,311
97
487
5
1,830,299
365,906
5,002,100
177
Papua New Guinea
2,351
26
846
1,479
259
3
54,410
6,002
9,065,966
178
Turks and Caicos
2,250
15
2,109
126
7
57,565
384
18,012
460,830
39,086
179
Monaco
2,135
27
1,932
176
6
54,136
685
51,953
1,317,334
39,438
180
Sint Maarten
2,088
27
2,051
10
1
48,312
625
22,027
509,660
43,219
181
Sao Tome and Principe
2,085
32
1,880
173
9,391
144
11,592
52,212
222,016
182
Liberia
2,030
85
1,899
46
2
395
17
76,815
14,942
5,140,916
183
St. Vincent Grenadines
1,681
9
1,129
543
2
15,118
81
38,783
348,802
111,189
184
Saint Martin
1,602
12
1,399
191
7
40,942
307
22,204
567,456
39,129
185
Cambodia
1,505
+75
1
840
664
89
0.06
555,192
32,887
16,881,755
186
Isle of Man
1,351
26
430
895
12
15,829
305
38,147
446,943
85,351
187
Antigua and Barbuda
992
27
598
367
45
10,071
274
16,075
163,196
98,501
188
Taiwan
990
10
956
24
42
0.4
459,223
19,257
23,847,267
189
Bhutan
868
1
866
1
1,116
1
563,755
724,999
777,594
190
Caribbean Netherlands
866
6
562
298
32,809
227
8,080
306,119
26,395
191
Mauritius
758
10
592
156
595
8
289,552
227,410
1,273,261
192
Bermuda
740
12
699
29
11,913
193
182,725
2,941,721
62,115
193
Diamond Princess
712
13
699
0
194
St. Barth
712
1
462
249
71,934
101
19,114
1,931,097
9,898
195
Faeroe Islands
661
1
657
3
13,491
20
236,243
4,821,876
48,994
196
Tanzania
509
21
183
305
7
8
0.3
60,922,523
197
Cayman Islands
474
2
441
31
7,153
30
78,043
1,177,723
66,266
198
Wallis and Futuna
261
+28
7
254
1
23,516
1,331
119,921
11,099
199
Timor-Leste
208
104
104
156
33,484
25,062
1,336,067
200
Brunei
202
3
186
13
459
7
110,445
250,765
440,432
201
Dominica
156
141
15
2,163
12,325
170,915
72,112
202
Grenada
154
1
151
2
1,364
9
23,330
206,660
112,891
203
British Virgin Islands
153
1
131
21
5,037
33
13,223
435,354
30,373
204
New Caledonia
95
58
37
331
25,826
89,851
287,433
205
Fiji
66
2
60
4
73
2
33,309
36,968
901,029
206
Falkland Islands
54
54
0
15,207
7,112
2,002,816
3,551
207
Laos
49
+1
45
4
7
123,533
16,808
7,349,814
208
Macao
48
47
1
73
4,369
6,665
655,563
209
Saint Kitts and Nevis
43
41
2
804
10,465
195,736
53,465
210
Greenland
31
31
0
545
19,792
348,205
56,840
211
Vatican City
27
15
12
33,666
802
212
Saint Pierre Miquelon
24
24
0
4,157
3,729
645,826
5,774
213
Anguilla
21
18
3
1,391
11,052
732,066
15,097
214
Montserrat
20
1
19
0
4,005
200
1,093
218,863
4,994
215
Solomon Islands
18
16
2
26
4,500
6,441
698,672
216
Western Sahara
10
1
8
1
16
2
607,617
217
MS Zaandam
9
2
7
0
218
Marshall Islands
4
4
0
67
59,472
219
Samoa
3
2
1
15
199,345
220
Vanuatu
3
1
2
10
470
1,506
312,171
221
Micronesia
1
1
0
9
115,873
Total:
121,364,198
+96,282
2,684,185
+2,101
97,857,117
20,822,896
88,826
15,569.9
344.4
Highlighted in green
= all cases have recovered from the infection
Highlighted in grey
= all cases have had an outcome (there are no active cases)
Latest News
March 17 (GMT)
- Advertisement -