A church is staging an exhibition dedicated to people with links to slavery and colonialism as a way of highlighting a past it "deeply regrets"
The memorials in Bath Abbey include plantation owners and slave traders.
The abbey's rector said it was "shameful" that slavery was practiced for so long without being challenged by the church or state.
A permanent display is planned along with school workshops and a website.
The exhibition, called Monuments, Empire & Slavery, is free to visit and is being hosted in the abbey's north transept.
Rector of Bath Abbey Canon Guy Bridgewater said: "Slavery should have no place in society, and must be renounced utterly.
"At Bath Abbey we deeply regret the hateful industry of human exploitation, whether by ignorant complicity or evil design, that certain of our 18th and 19th Century memorials make evident."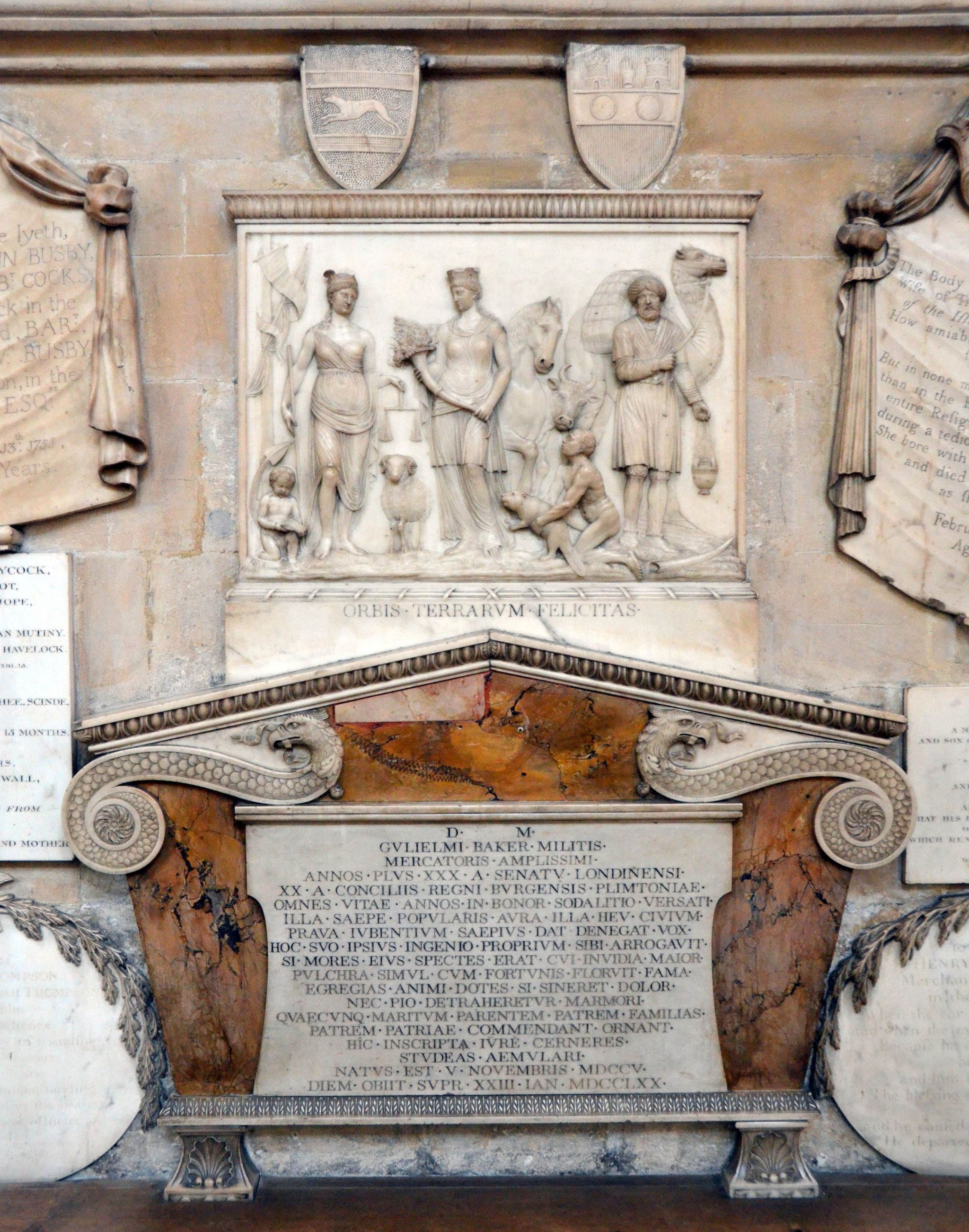 The abbey's learning officer, Polly Andrews, said: "There hasn't always been a great understanding or honesty about Bath's connections with the slave trade."
The project has received £9,000 from the National Archives and abbey staff are working with volunteers and other organisations, including the Bath Preservation Society.
"We've got over 200 monuments out of about 1,500 in the Abbey that we already know have connections," Ms Andrews said.
"We've got 25 mentions of Barbados, 18 of Jamaica and 37 of India and Bengal and they are just the names that have been easily discovered."
Volunteers will also be looking through editions of the Bath Chronicle from between 1760 and 1780.
"They're taking a look at keywords like Barbados, like sugar, like Jamaica, to see what comes up just to find out what people knew at the time in Bath about the colonies and what they knew about the transatlantic slave trade," said Ms Andrews.
"Obviously the money from that process really enabled a lot of people and a lot of businesses in Bath to be successful and have really quite grand lives and grand homes in Bath so all of that needs to be uncovered."
The Abbey has memorials which include people such as James Dottin Maycock, who owned two plantations in Barbados, and a large memorial dedicated to Sir William Baker, who became a director of the East India Company. He later held senior roles in the Hudson's Bay Company.
Hannah Alleyne is another person commemorated. She was born in Barbados into a plantation-owning family and married into another.
Her son, John Alleyne, was influenced by the American Founding Father Benjamin Franklin, a family friend, and became an abolitionist lawyer.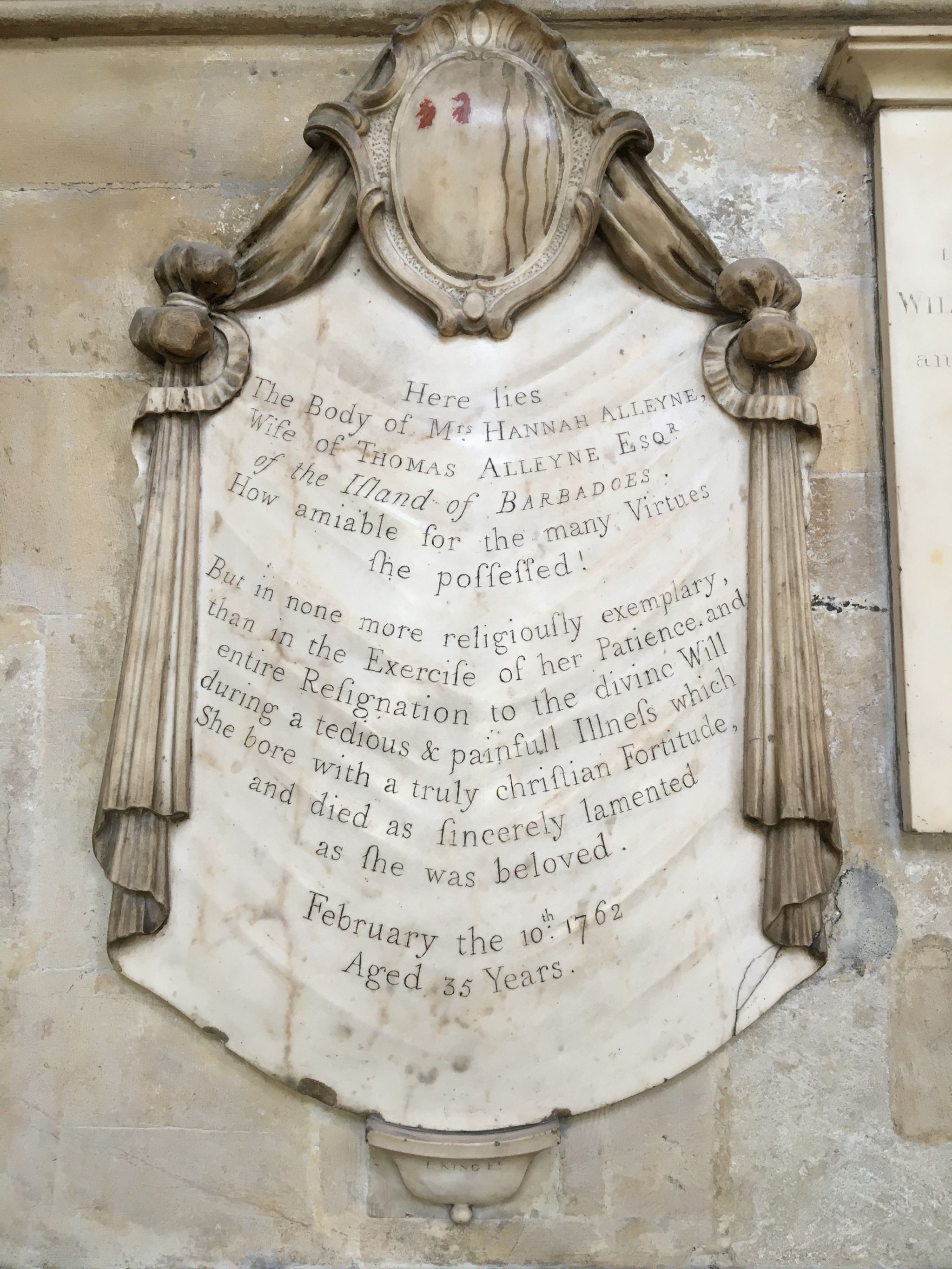 Also memorialised is Bartholomew Stibbs, a sailor who worked for the Royal African Company which trafficked 186,000 people from Africa to America, of which 38,000 died during these voyages.
While the funding from the National Archives will fund six months of work, more research is planned.
"It [the exhibition] won't be a flash in the pan. It's not just the abbey's history, it's the city's history," added Ms Andrews.