By Mariana Sanches
BBC News Brasil, Washington
]
Image source, Reuters
In less than two weeks, one of the world's biggest democracies will hold what many are describing as its most important presidential election in years. The US has been watching this vote in Brazil closely. Why?
There aren't many issues that staunch opponents in Washington ever agree on.
But they are united on this.
"This is going to be one of the most intense and dramatic elections in the 21st Century," former Trump aide Steve Bannon tells the BBC.
"The fate of Brazil's democracy and of US relations with Brazil will be decided in the upcoming election," says Senator Patrick Leahy, one of a number of Democrats taking a strong interest in the election.
At a recent reception in Washington to mark 200 years since Brazil gained independence from Portugal, the talk was of little else.
There are several reasons why this election has grabbed the attention of the US – trade, democracy, Trump and climate change.
The fates of the two countries have felt entwined of late, as they face similar challenges and share common interests. Both endured huge death tolls in the pandemic and now face inflation levels above 8%.
There is record trade between them – aircraft, petroleum, iron and steel – and they also make similar commodities. While Brazil is the largest producer of soy and orange, followed by the US, respectively in second and fourth positions, the Americans are ahead in corn, beef, turkey and chicken production, with Brazil in second or third.
In 2021 Brazil became the country in which China invested the most, a blow to the Americans in their most obvious zone of influence in the Cold-War-like rivalry between Washington and Beijing.
So, interest in who takes power in Brazil – current President Jair Bolsonaro or former President Luiz Inácio Lula da Silva – was always going to be high. But what's different this time is the number of US officials talking publicly and privately about it, months before the vote.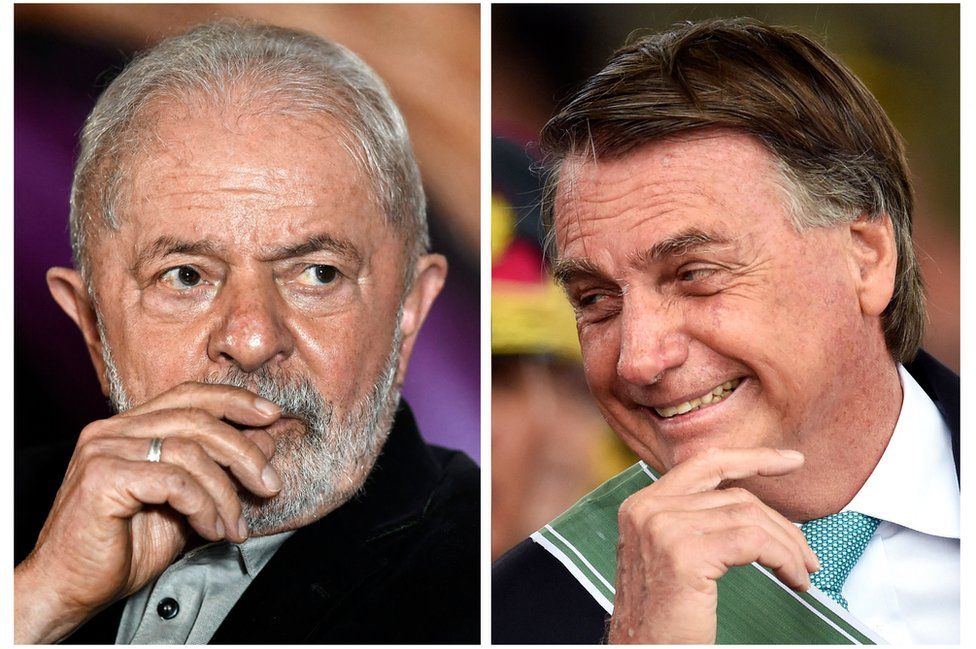 "There is a greater interest and this is due to the threat of democratic rupture," says Brazilian scholar Carlos Gustavo Poggio, a specialist in Brazil-US relations and professor from Berea College in Kentucky.
The last election was peaceful, he said. "Now we have a president who does not make it very clear whether he will obey the results of the polls and who has a close relationship with the military."
Since winning the election in 2018, Bolsonaro has repeated accusations of electoral fraud without any evidence. Brazil has had electronic voting machines since 1996 – and no systematic fraud has ever been recorded.
During a recent visit to the UK to attend the funeral of Queen Elizabeth, Bolsonaro said that if he received less than 60% of the votes then "something abnormal has happened" in the electoral court responsible for counting the votes and announcing the winner. In polling, he has never surpassed 35% and is about 10 percentage points behind Lula.
On other occasions he has said he will accept the election result but some have seen in his remarks echoes of Donald Trump's false claims of fraud after his defeat to Joe Biden.
"Brazil and the United States are mirrors of each other," says former Deputy US Secretary of State Thomas Shannon, who also served as US ambassador in Brazil in the early 2010s. What happens to one of these two democracies happens to the other.