By Doug Faulkner
BBC News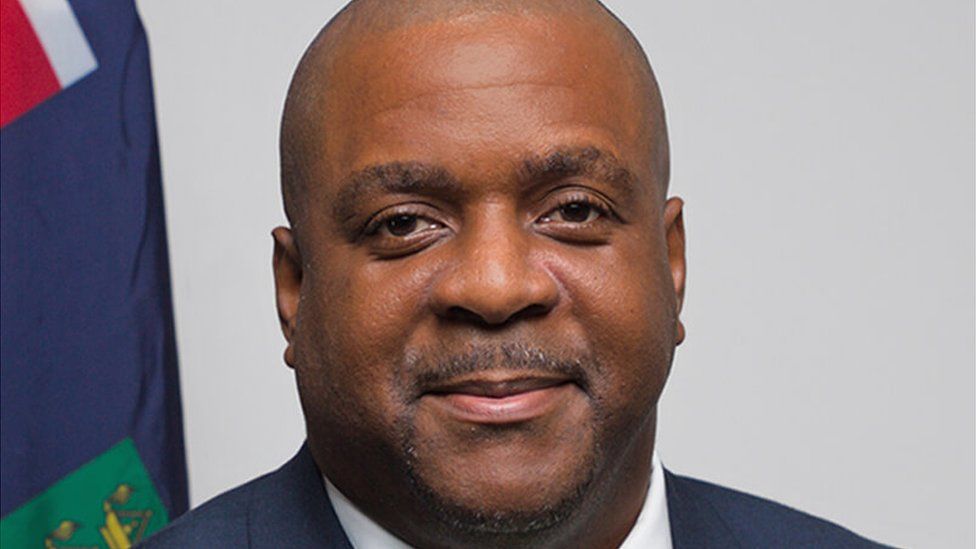 The premier of the British Virgin Islands (BVI) has been replaced following his arrest in the US on drug smuggling charges. His deputy Natalio Wheatley has been sworn in as the new premier of the islands with the approval of its governor John Rankin.

A no-confidence motion in Andrew Fahie, 51, was backed by the overseas territory's assembly on Thursday.
The inquiry's recommendation, which was unrelated to Mr Fahie's arrest, came amid concerns about corruption on the islands.
Mr Wheatley said his swearing in represented an "important and necessary step in renewing our cherished democracy" and reforming the BVI's institutions.
He said: "It is my hope that this day will be remembered as the day we began a new era of democratic governance."
Mr Rankin, who is the UK government's top official in the territory, said he had revoked Mr Fahie's mandate following the no-confidence vote.
He said he would join the new premier in pledging to "work together in partnership to improve governance".
The now ex-premier Mr Fahie was arrested in Miami a week ago along with senior BVI port official Oleanvine Maynard in a sting by US law enforcement on suspicion of drug smuggling and money laundering.
Authorities said the pair, along with Ms Maynard's son Kadeem Maynard, were charged with conspiracy to import more than 5kg (11lb) of cocaine into the US.