by Adam Durbin
BBC News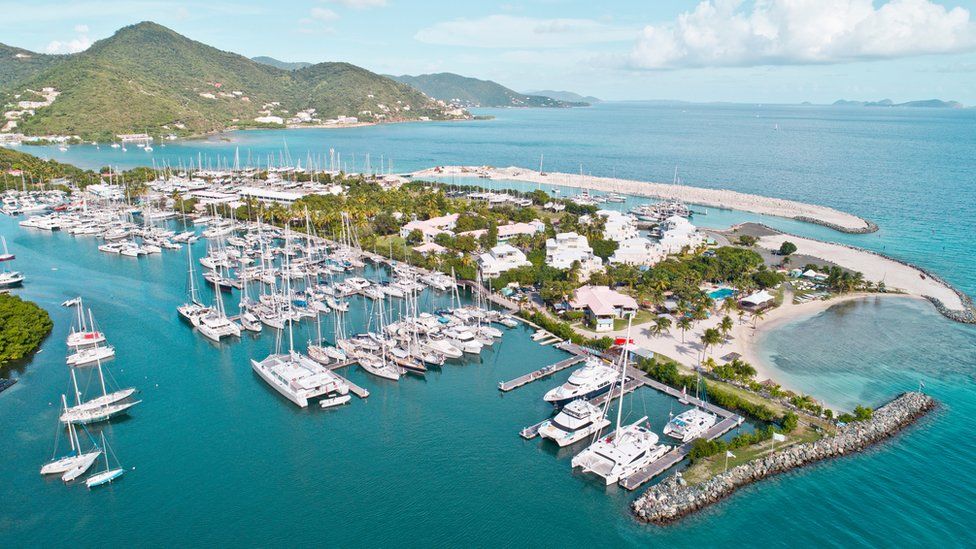 The UK government has sent a minister to the British Virgin Islands after an inquiry called for a return of UK rule.
In a turbulent week for the overseas territory, its leader Andrew Fahie was arrested in the US for alleged drug trafficking and money laundering.
But the acting leader of the BVI has said he opposes the UK taking control.
The BVI is a British overseas territory home to more than 35,000 people and made up of more than 40 islands, located in the Caribbean to the east of Puerto Rico.
It operates as a parliamentary democracy, with the premier acting as the head of the elected government alongside the governor, who is appointed by the UK government and represents the Queen.
Foreign Secretary Liz Truss said Amanda Milling, the minister for overseas territories, was travelling to the territory for talks with BVI governor James Rankin and other senior figures on Saturday.