Image source,

EPA
The Chilean government has put three central regions of the country on high alert of forest fires amid a heatwave. while thousands of firefighters continue to battle blazes in the south.
Twenty-four people are confirmed to have died in the fires which have been raging for more than a week.
Thousands have been left homeless after their houses went up in flames.
Now it is feared that high temperatures forecast for the rest of the week could ignite fires in new regions.
The deputy ministry of the interior, Manuel Monsalve, said that all teams had been put on standby to fight any possible blazes as temperatures could exceed 37 degrees Celsius.
Almost 300,000 hectares have already gone up in flames in the regions of Ñuble, Maule, Biobío and Auracanía.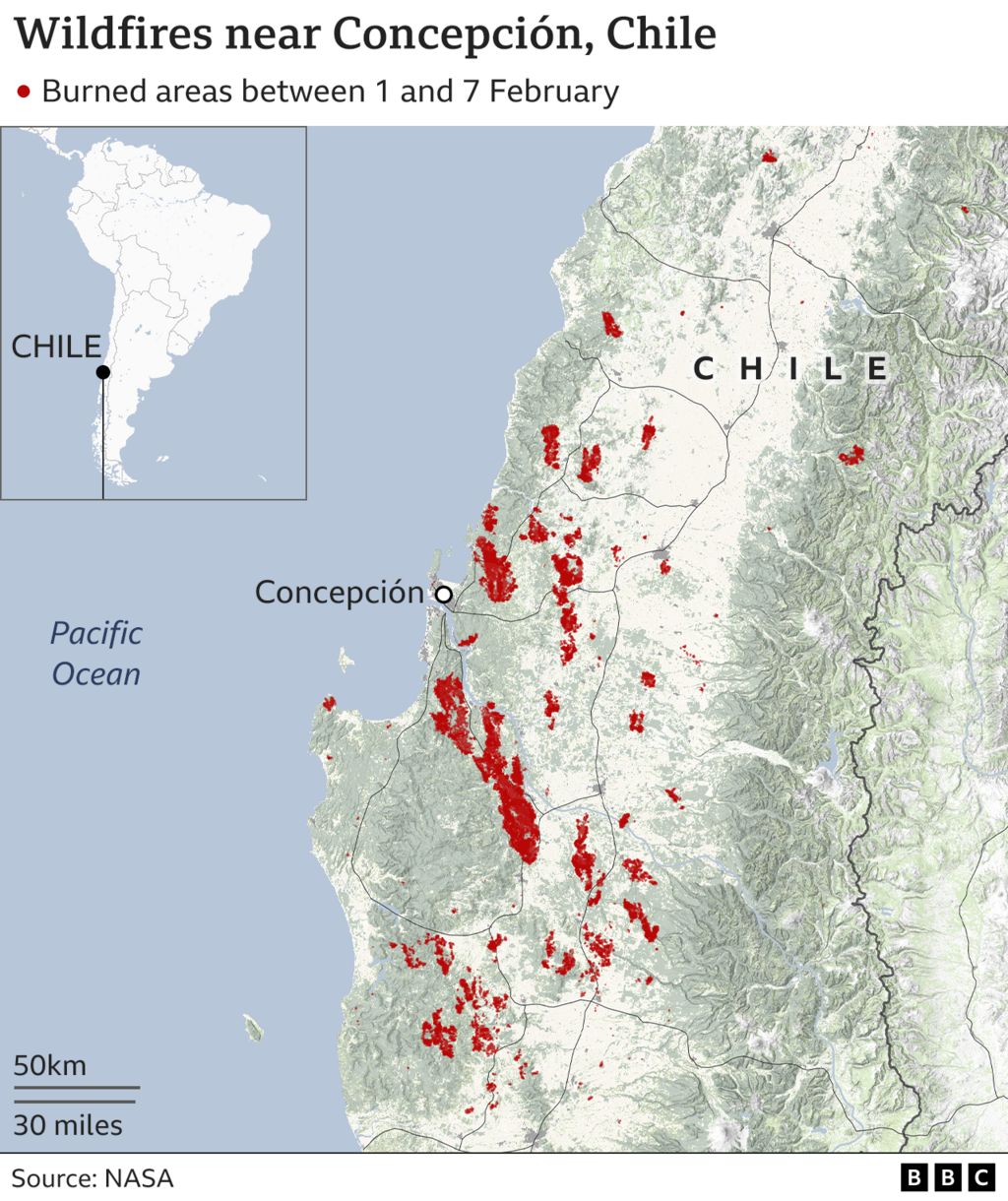 On Tuesday, smoke from the fires drifted over the capital, Santiago.
More than 5,000 firefighters are in action to try to put out the more than 300 fires.
The United States has sent a DC-10 Air Tanker plane capable of carrying 36,000 litres of water.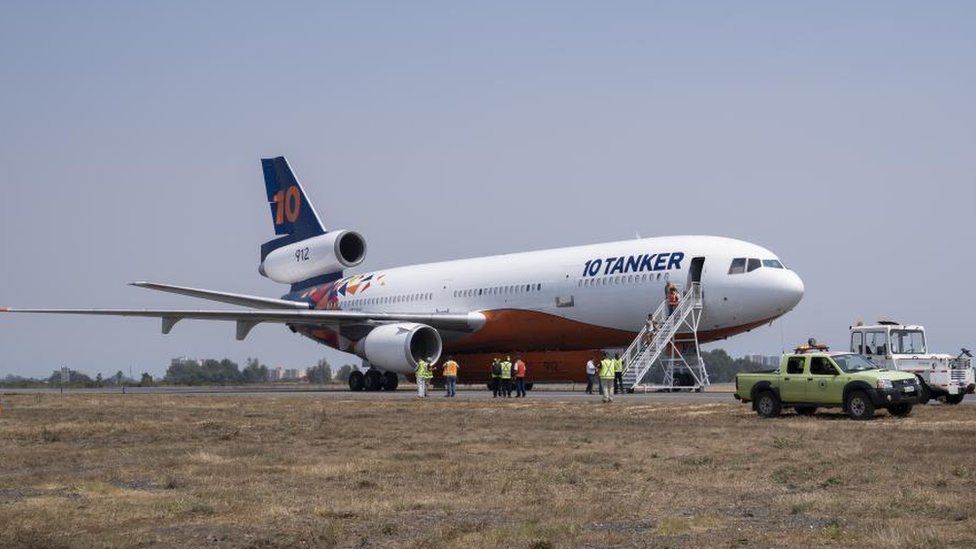 Argentina, Mexico, and Spain have also sent specially trained emergency workers to help extinguish the flames.