Families living on the upper slopes of the Nevado del Ruiz volcano in Colombia are being evacuated after an increase of seismic activity.
Colombia's Geological Service (SGC) has raised the alert level from yellow to orange, warning that an eruption bigger than any in the past 10 years could occur in the coming days or weeks.
In 1985, a powerful eruption of the volcano triggered mudslides that engulfed the town of Armero.
About 25,000 residents were killed.
In a statement, the SGC said that there had been minor eruptions of the volcano for the past 10 years but that its seismic activity had started to increase on 24 March.
Geologists say they have registered thousands of daily tremors, an unprecedented number since they began monitoring the volcano's activity.
Around 40 families have been evacuated and schools in the area will switch to online classes.
The nearby Los Nevados natural park has been closed to tourists.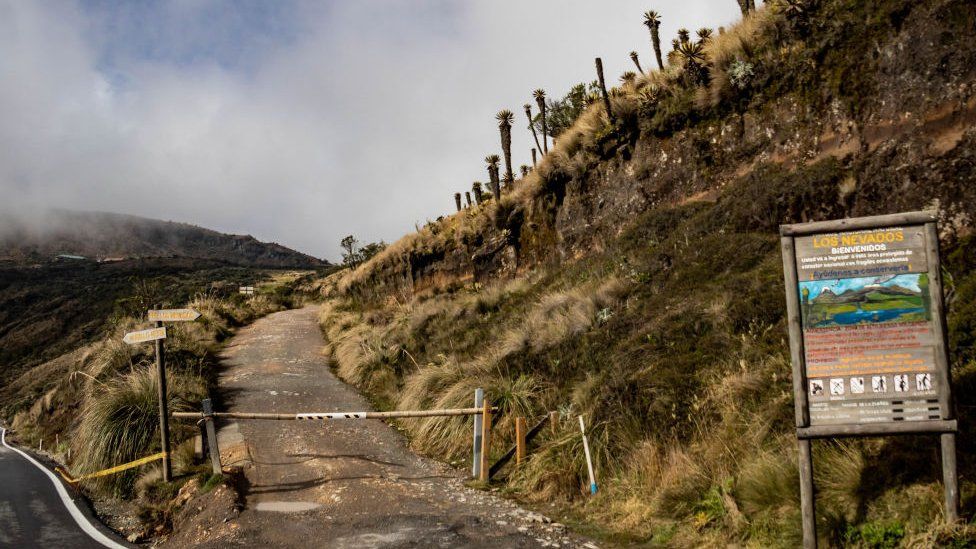 The SGV said that it had no scientific way of predicting if the volcano's activities would increase further or diminish again.
The last time the threat level at the Nevado del Ruiz was raised was in 2012, when it was kept at orange for over a month in April and increased to red for two days in June. However, no major eruption occurred that time.
In 1985, the volcano caused Colombia's deadliest natural disaster when heat from an eruption caused snow on its peak to melt.
The subsequent lahar, or mudslide, buried almost the entire town of Armero, which had 30,000 inhabitants.