---
COVID-19 spreading among Antigua & Barbuda's youth population
Photo: iStock
Most of the over 800 people in Antigua and Barbuda, who are currently infected with coronavirus (COVID-19), are young.
This was revealed by Prime Minister Gaston Browne during his weekly talk show on Saturday.
"Because they are the younger stronger ones among us they have been having relatively mild symptoms. But we can expect that as our young people contract the disease, they will take it into their homes and it means therefore that their mature relatives are likely to contract the disease and could become vulnerable," Browne said.
The country recently confirmed its first cases of COVID-19's omicron variant after a surge of new infections that began in late 2021.
Health officials confirmed that the highly infectious omicron and delta variants are circulating in the community along with the other variants of concern.
Omicron has shown itself to be milder than previous strains of COVID-19 but the prime minister urged islanders not to be complacent since persons with comorbidities have died when they contract the variant.
He has encouraged all persons, who are eligible to be vaccinated, to either get immunized or their booster shots since the vaccines are working. About 60 per cent of the island's population is fully vaccinated.
"If we didn't have such a high prevalence of vaccinations within the country, I could have guarantee you that the effects of the omicron variant on our people would have been significantly different," the prime minister noted.
==================================================
Mexico Hits Record 30,000 Daily COVID-19 Cases
MEXICO CITY, Jan 8 (Reuters) – Mexico hit a record in confirmed daily COVID-19 cases on Saturday, according to official data, posting more than 30,000 additional infections as the highly contagious respiratory disease spread in the country.
The health ministry tallied 30,671 new coronavirus cases on Saturday, after registering more than 20,000 new infections on each of the previous three days.
COVID-19 fatalities, however, have not shown a similar spike in recent days, with 202 confirmed deaths on Saturday.
The total number of confirmed cases in Mexico since the pandemic began stands at 4,113,789, with 300,303 confirmed fatalities, the fifth highest official death toll worldwide.
Mexican health authorities have said that both confirmed cases and the overall death toll likely represent a significant undercount due to the lack of widespread testing.
Reporting by Miguel Angel Gutierrez; Editing by David Alire Garcia and David Gregorio
==================================================
Omicron overtakes delta to be the BVI's dominant COVID variant
Photo: iStock
Health officials in the British Virgin Islands believe that the omicron variant of COVID-19 has taken over delta to become the dominant strain.
Acting Chief Medical Officer Ronald Georges said almost half of the samples sent for genomic sequencing over the last few weeks were identified as omicron.
"This is how omicron functions. It comes in and slowly out-competes all other variants to become the dominant variant. We are going to see quite an increase in cases. The doubling time for omicron is considered between two and three days. So omicron is much more efficient in spreading from person to person," he stated last evening.
Georges noted that most of the over 1,000 active cases in the territory are experiencing mild COVID-19 which is characteristic of omicron.
The CMO noted that while omicron might be mild, it has the ability to overload a system.
The hospital is currently taking steps to increase capacity to deal with the surge, which is expected to last for almost two months.
Officials expect hospitals to need about 75 per cent of what was needed during the delta surge.
Parents of young children, who are unvaccinated, have been urged to pay close attention to them since omicron has led to a spike in pediatric admissions to hospitals.
Georges is therefore urging persons, who are eligible for a COVID-19 vaccine, to take a shot of the vaccines available on the island.
Presently, just over 57 per cent of persons on the island are vaccinated.
==============================================
Vaccine plea for pregnant women
Pregnant women are already on the priority list for the Covid vaccine as they're at increased risk from the virus. Now there's a new drive for them to get jabbed or have a booster as soon as possible. It's part of a government campaign which sees expectant mothers share their experiences to encourage others not to delay getting vaccinated. The government says the vaccine is safe and has no impact on fertility. Read more here.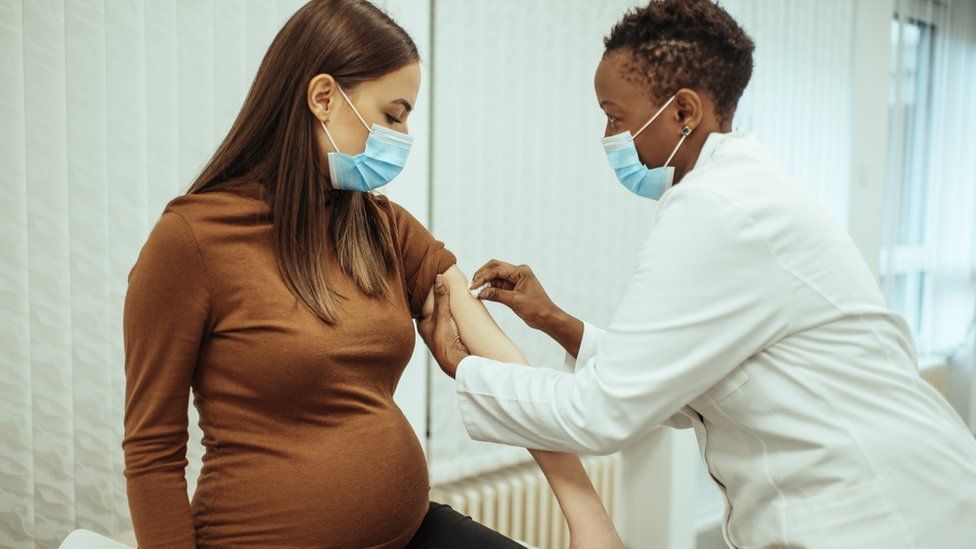 Boosters in India as cases surge
Covid vaccine boosters are being given to priority groups in India as infections, fuelled by Omicron, surge. Health and front-line workers are among those being targeted as early studies show boosters may provide more protection from the variant. Find out more here.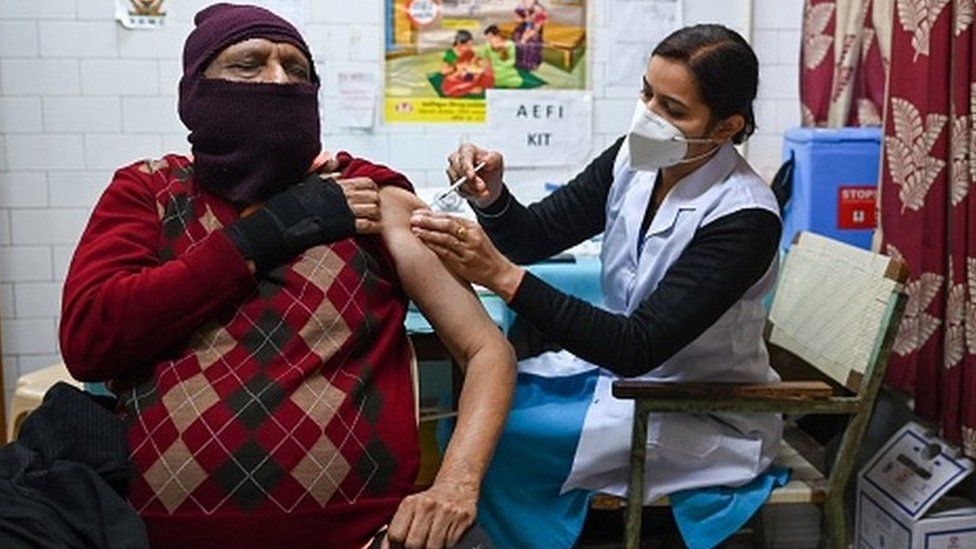 ==============================================
Omicron fuels unprecedented spike in COVID-19 cases
By Peter Sullivan –
an unprecedented spike in COVID-19 cases and placing a strain on hospital capacity, but experts say the spike could play out in the shape of an "ice pick" — a sharp but fast increase — that may leave the U.S. on better footing as soon as next month. 
WORLD STATS
Highlighted in green
= all cases have recovered from the infection
Highlighted in grey
= all cases have had an outcome (there are no active cases)
Latest News
January 10 (GMT)