By Vanessa Buschschlüter
BBC News
Uruguay has been hit by strong winds and high waves as a subtropical cyclone swept through the South American nation.
A 23-year-old man was killed when a tree fell on his house amid gusts of 98km/h (61mph) in the capital, Montevideo.
Seaside roads were covered in foam whipped up by the waves.
After battering Uruguay, Cyclone Yakecan moved north to Brazil, where it caused widespread power cuts.
Yakecan, meaning "heaven's sound" in the Guaraní language, triggered an orange alert – the second highest – in Uruguay.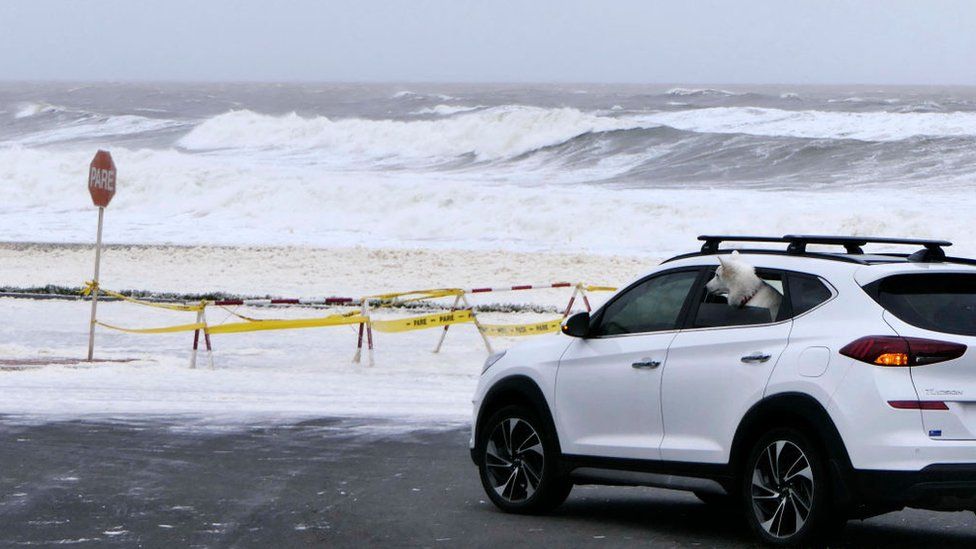 Roofs were blown off and trees uprooted on the coast and also further inland.
Journalist Leonardo Pedrouza posted footage of the esplanade in the seaside resort of Punte del Este completely covered in foam.


In southern Brazil 220,000 homes were left without power as Yakecan blew over trees which in turn cut power lines.
Worst affected was the state of Rio Grande do Sul, to the north of Uruguay.
A boat carrying three people ran aground during the cyclone on Lake Guaíba in Porto Alegre. A 51-year-old man drowned while the two other men on board managed to swim ashore.
Temperatures have been forecast to plummet in several Brazilian states and there have already been hailstorms in southern Santa Catarina state.