Editor's Note: Covid Updates Will Be On Monday, Wednesday and Friday
Investors Lose Vote to Share Covid Vaccine Know-How
By Jonathan Josephs
Business reporter, BBC News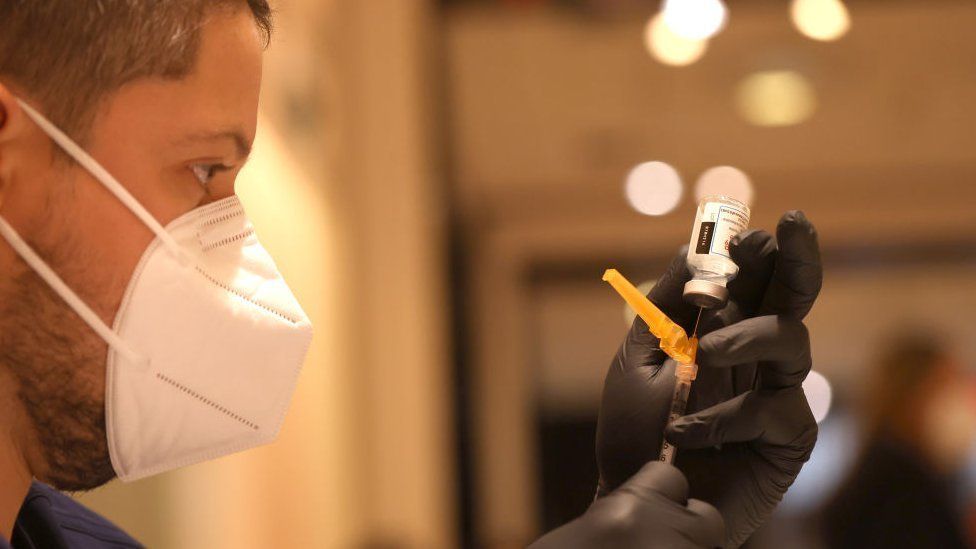 Three of the world's biggest Covid vaccine makers have seen off attempts to make them share the know-how to make their jabs.
A group of investors put proposals to the annual shareholders meetings of Pfizer, Johnson & Johnson and Moderna but were voted down.
They argued sharing this intellectual property would speed up the rollout of vaccines by boosting manufacturing.
But the drug-makers say they are making doses faster than they can be used.
More than 11.4 billion doses of vaccine have now been distributed worldwide, although a third of the global population have not had a single dose, according the head of the World Health Organization Dr Tedros Ghebreyesus.
Taking the unprecedented step of addressing the Moderna annual general meeting (AGM), he said their help to boost vaccine production "would save lives, decrease the risk of variants and reduce the pandemic's economic toll".
But his argument that the "global inequity would lead to many more deaths" was not enough to convince shareholders. Only 24% backed the idea of the company undertaking a feasibility study into transferring intellectual property and technical know-how to manufacturers in low and middle-income countries.
Amongst Pfizer shareholders only 27.3% were in favour a similar motion. Johnson & Johnson has not yet released numbers but the proposal also failed there.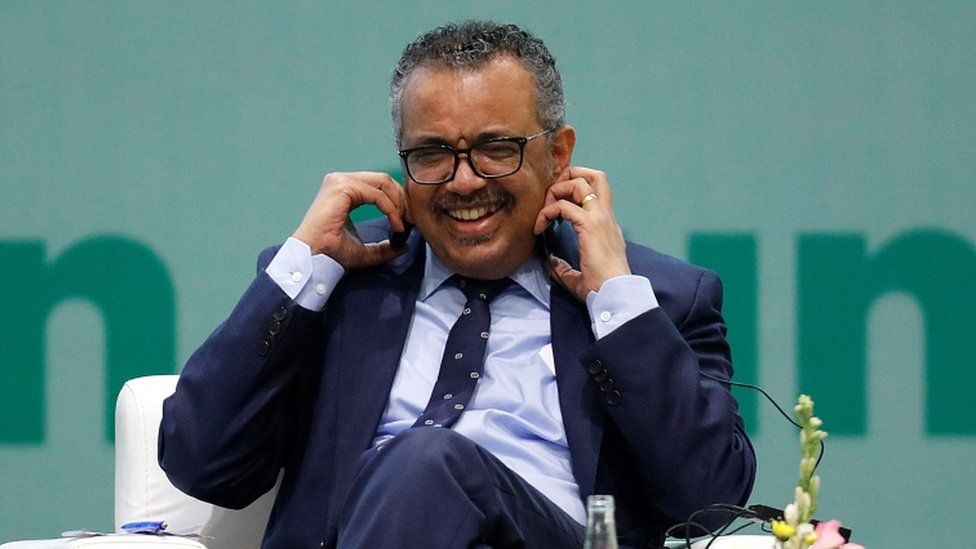 Netherlands-based Achmea Investment Management is leading a group of 65 firms who collectively control $3.5tn of assets, and support the idea.
"I think a significant amount of the investors have shown us support of these steps," Frank Wagemans, Achmea's senior engagement specialist told the BBC.
But he added: "We need more in the months and years ahead because we know the Covid pandemic is not over yet."
He said it was a "small win" that Moderna had at least introduced a link between executive bonuses and how well the firm meets demand for Covid vaccines from less well-off countries.
"The global economic recovery continues to be constrained by unequal access to tools to prevent and treat Covid-19," International Monetary Fund economist Ruchir Agarwal told the BBC.
The development body says an improved roll-out can help boost the global economy by $9tn by 2025.
Last year Moderna delivered 807 million doses of Covid vaccines, which made it a profit of $12.2bn. It says that more than a quarter of these went to low or middle-income countries.
Laying out the case against the shareholder proposal, its board of directors said it could have delivered more if it hadn't been for "last mile" difficulties and highlighted Africa as an example.
These problems include refrigeration capacity, the availability of health workers and vaccine hesitancy. The US based firm also says its working with its partners to increase production and is building a manufacturing facility in Kenya to increase future availability of vaccines.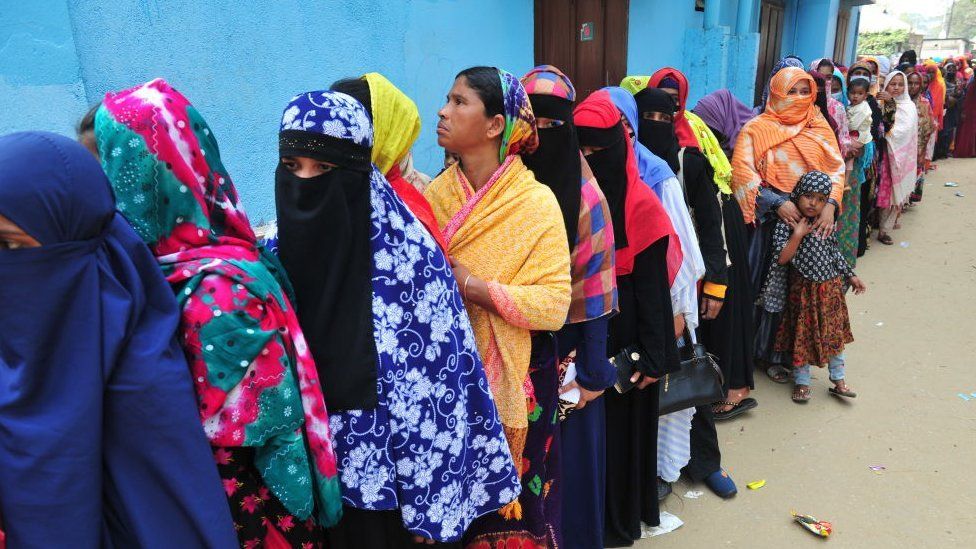 Albert Bourla, chief executive of Pfizer, which developed its vaccine with BioNTech, told his shareholders that 3.4 billion vaccine doses have now been distributed in 179 countries.
Opposing the sharing of its intellectual property, the company's board argued that "vaccine manufacturing is a biological production that is extraordinarily complex", involving 280 ingredients from 86 suppliers in 19 countries. They added there was a risk to patients if other manufacturers were not able to meet all the requirements to make its vaccines properly.
It is expanding production to four billion does this year, with a quarter going to less well-off countries. Those with the lowest incomes will get the vaccines at cost price, Mr Bourla told shareholders.
Johnson & Johnson has had hundreds of millions of dollars of US taxpayers support to develop its vaccine. It says last year it worked with the African Union and Covax alliance to provide 900 million doses at a not-for-profit price and that it is working on a licencing agreement with an African company that would ensure safety standards are adhered to.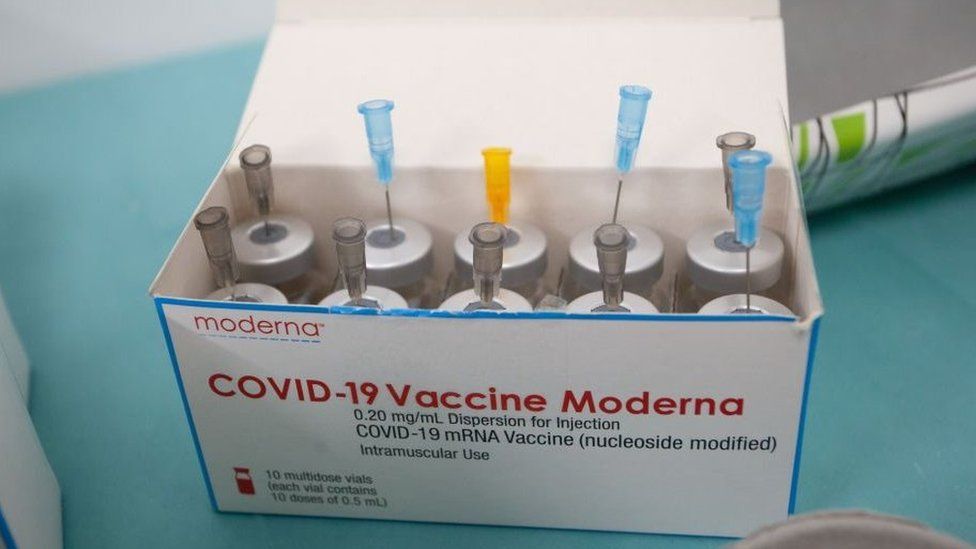 The proposals to share intellectual property were submitted by Oxfam USA, which owns shares in each of the pharmaceutical firms, allowing it to push for changes.
The arguments of all three against its motions "don't hold water", according to Robbie Silverman, from Oxfam USA.
"What the donation-based status quo has achieved is 74% vaccination rates in rich countries and 12% vaccination rates in poor countries," he said.
Vaccine hesitancy has been exaggerated by the drug makers, he told the BBC, adding that a system controlled by a few giant companies has caused distribution problems.
"It makes it very hard to plan on the ground when you don't know how many doses are coming," he said.
"Lower incomes countries are saying give us the tools that we need to manufacture our own doses for our own citizens, and that locally based manufacturing will solve many problems."
Achmea's Mr Wagemans is optimistic change will still come, saying it takes time to change corporate policies and the votes sent a "strong message towards management".
======================================
US FDA sets June dates for meeting on kids' vaccine 
The timeline for vaccines for young children is coming into focus.  
The Food and Drug Administration (FDA) on Friday released tentative June dates for its advisory committee to meet to discuss authorizing COVID-19 vaccines for young children, offering a rough timeline for when authorization could come.
The agency said it is setting aside June 8, 21 and 22 for meetings of its advisory committee for vaccines for children under 5 and will provide more details once applications from Pfizer and Moderna are complete.
That timetable suggests that if all goes according to plan, authorizations for the vaccine for children under 5 could come in June.
Some parents have been anxiously awaiting vaccines for young children, and the timeline has been repeatedly delayed.
Peter Marks, a top FDA vaccine official, also told The Washington Post on Friday that the agency would not delay authorization of the Pfizer or Moderna vaccine to wait for the other, responding in part to a Politico story that reported that was under consideration.
"We are not going to delay things unnecessarily here," Marks told the Post. "This whole concept of delaying is not something we will be doing."
Covid deaths no longer overwhelmingly among the unvaccinated as toll on elderly grows
Experts say numbers show importance of boosters — and the risks the most vulnerable still face