Governments are launching de facto vaccine passport schemes as they try to head off a summer Covid wave like the UK's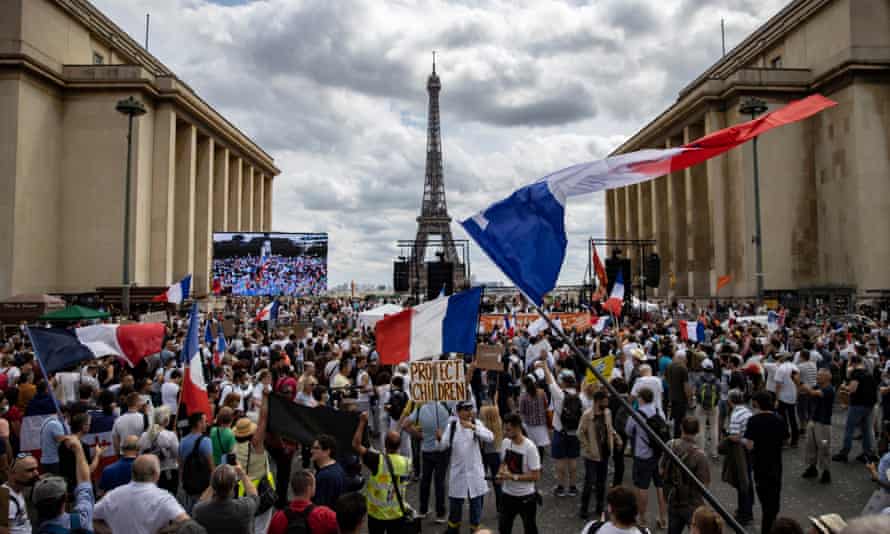 With the school term finally over, Britons are flying to Europe in their tens of thousands, record levels for this Covid year. They are arriving in countries where the Delta variant paralysing Britain is just becoming dominant – and Europe is responding by clamping down.
Some countries have tightened border controls, with Malta barring entry to unvaccinated travellers and Germany bringing in stricter quarantine rules for people arriving from Spain and the Netherlands. More broadly, authorities from Greece to Italy and France to Portugal are bringing in what are effectively vaccine passports for a wide range of activities, although most are shying away from using that term, which has become incendiary.
Italy will require proof of vaccination – through the Europe-wide "green pass" – to do anything from visiting a museum, to working out at a gym or watching a film. Similar rules in France have sparked two weekends of headline-grabbing protests attended by tens of thousands, including far-right activists on Saturday. But most French adults are fully vaccinated now and polls show a majority support the new measures.
In Greece, bars and restaurants can now only welcome vaccinated customers inside, a curb that Portugal introduced at the start of July.
The WHO said on Friday that the Delta variant has now become dominant in much of Europe. And politicians have cited the rapid rise of this highly transmissible form of Covid to justify moves restricting much of public life to the vaccinated. "The Delta variant is even more of a threat than the other variants," Italy's prime minister, Mario Draghi, told reporters. "The green pass is not arbitrary, but a necessary condition not to shut down the economy. Without vaccinations, everything will have to close again."
The head of the European Central Bank, Christine Lagarde, warned of the specific risks caused by Delta as the bank voted to keep its vast Covid stimulus programme in place last week. "The reopening of large parts of the economy is supporting a vigorous bounce-back in the services sector. But the Delta variant of the coronavirus could dampen this recovery in services especially, in tourism and hospitality," she said.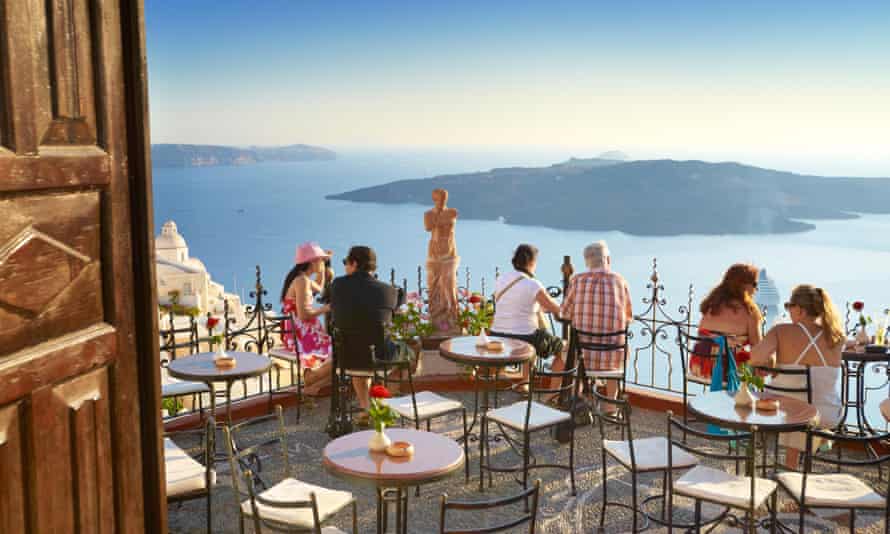 Current data shows that the Delta variant is about 60% more transmissible than the Alpha variant, which in turn is 60% more transmissible than the original variant from China, according to Martin Hibberd, professor of emerging infectious disease at the London School of Hygiene and Tropical Medicine.
So 10 people infected with the original Covid strain would pass the disease to about 25 other people, without restrictions such as lockdown or vaccinations. But 10 people infected with the Delta variant will make between 60 and 70 people ill.
Scientists say Europe is now facing the same race between vaccination and the Delta variant that has been under way in the UK for several months. "Clearly the UK is doing well with getting the vulnerable groups like the over-50s vaccinated, and yet we're still seeing more hospitalisations than the NHS would like at the moment, so it's going to be tricky for Europe. And I think the answer is to do more vaccinations," said Hibberd.
"Europe probably needs to expand [mass testing] a little bit more so that people can be more aware about whether they're positive or not and then isolate if they are. [Europe] haven't been quite as good at that: you can't get free tests quite as easily across Europe as you can in the UK."
There is mounting anecdotal evidence that requiring vaccines at schools, work, and leisure venues can spur people to get their jabs. In the week after Emmanuel Macron, the French president, announced tighter controls on 12 July, a record 3.7 million French citizens signed up for a vaccination, Reuters reports.
In Italy, Draghi's decision also prompted a pickup in vaccine bookings, officials said. "I think the prime minister has achieved what he wanted to achieve," said Giovanni Toti, president of the region of Liguria.
Overall, more than half of the EU's population has now been fully vaccinated, but there are significant differences between countries. And the fast rise in cases can even put the fully vaccinated at risk.
"Sadly in many countries in our region we're seeing a significant rise in cases associated with the spread of the highly transmissible Delta variant," said Hans Henri P Kluge, the WHO's regional director for Europe. "Despite tremendous efforts by member states to vaccinate people across the region, millions more remain unvaccinated and therefore at risk of ending up in hospital."
The bleak example of Britain's summer wave of infections may have pushed European politicians to bring in tighter controls, showing them what could lie ahead if they don't act.
"Aside from vaccine rates, I'd say the way the UK has handled Delta is precisely the opposite of how it should be done," said Stephen Griffin, associate professor in the school of medicine at the University of Leeds.
"Allowing mass infection alongside partial vaccination is not only causing avoidable illness and death, including under-18s, it will cause profound morbidity from long Covid and represents a huge experiment in virus evolution that could generate more dangerous variants."
Europe, he noted, is at least protecting children over 12 by rolling out vaccines. The UK is still restricting eligibility to over-18s, even though mixing at schools appeared to be fuelling some of the increase in cases.
The UK's high levels of Delta variant mean British tourists are banned from European countries including the Netherlands and Bulgaria. But summer holiday hotspots across the south of the continent that rely on tourism for a significant slice of their GDP are still encouraging travellers from the UK. EasyJet said this would be its busiest weekend of the year so far, carrying over 135,000 passengers to locations across Europe. That may well fuel an even faster spread of the dangerous variant.
"The UK was responsible for exporting Alpha, and now Delta. Countries across Europe, especially the UK, still haven't learned the value of regulated quarantine," said Griffin. Control measures including green pass rules "will all help", he said. "But to control Delta properly you should ideally use both vaccination and restrictions in a concerted effort – unlike the UK."
================================================
Covid: Delta variant spreads globally as cases soar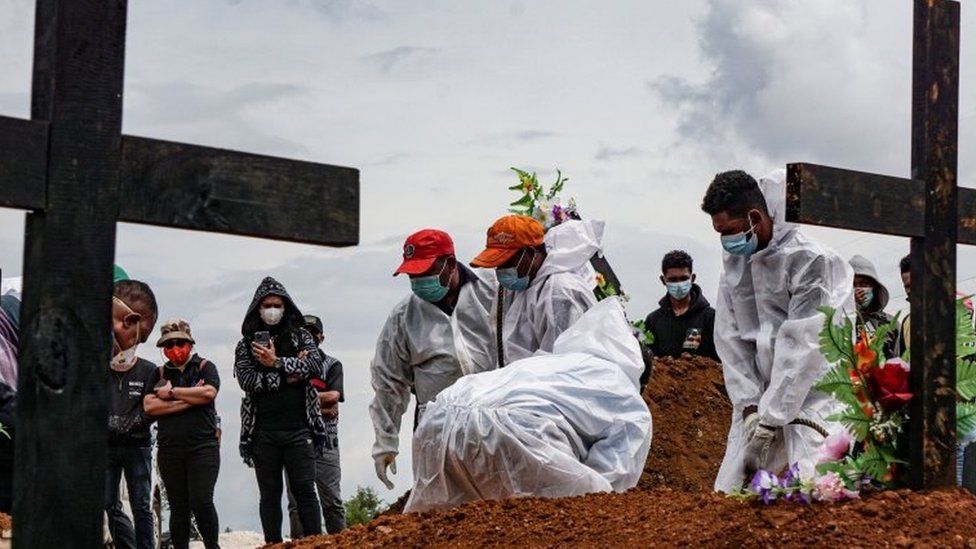 The Delta variant of Covid-19 has now been detected in 124 territories worldwide, the World Health Organization (WHO) says.
It is expected to become the dominant variant globally in the coming months, with the WHO predicting that there could be more than 200 million confirmed cases within a matter of weeks.
Infections are rising, particularly in Europe and the western Pacific region. Some Western countries have started to ease restrictions as death rates have dropped. But those without access to vaccines or with a slower vaccine rollout are facing a deadlier threat.
Here, BBC journalists around the world give a sense of the toll the Delta variant is taking and what impact its spread could have.


Indonesia – Demand for funerals soars
By Valdya Baraputri, BBC News Indonesia
With more than 1,300 deaths in a day, Indonesia has become Asia's new Covid epicentre. Hundreds of people have died in self-isolation – possibly because they could not get immediate treatment or were turned away by overwhelmed hospitals.
Wirawan, a firefighter in the capital city of Jakarta, sees the worsening crisis first-hand. He and his team are tasked with picking up bodies from homes before finally delivering them for burial. Before the latest spike in cases, he arranged two or three funerals a day. Now, he gets calls for up to 24 funerals a day.
That's more than he can handle, so the bodies need to wait.
The country is recording more than 50,000 new daily cases, and the government is keeping emergency restrictions until at least the end of this week. It is likely to extend the measures on Monday.
As the new highly transmissible Delta variant, which was first detected in India, continues to ravage the country, Indonesia is racing to vaccine its people. From 208 million people eligible for vaccines, only around 16 million have received both doses.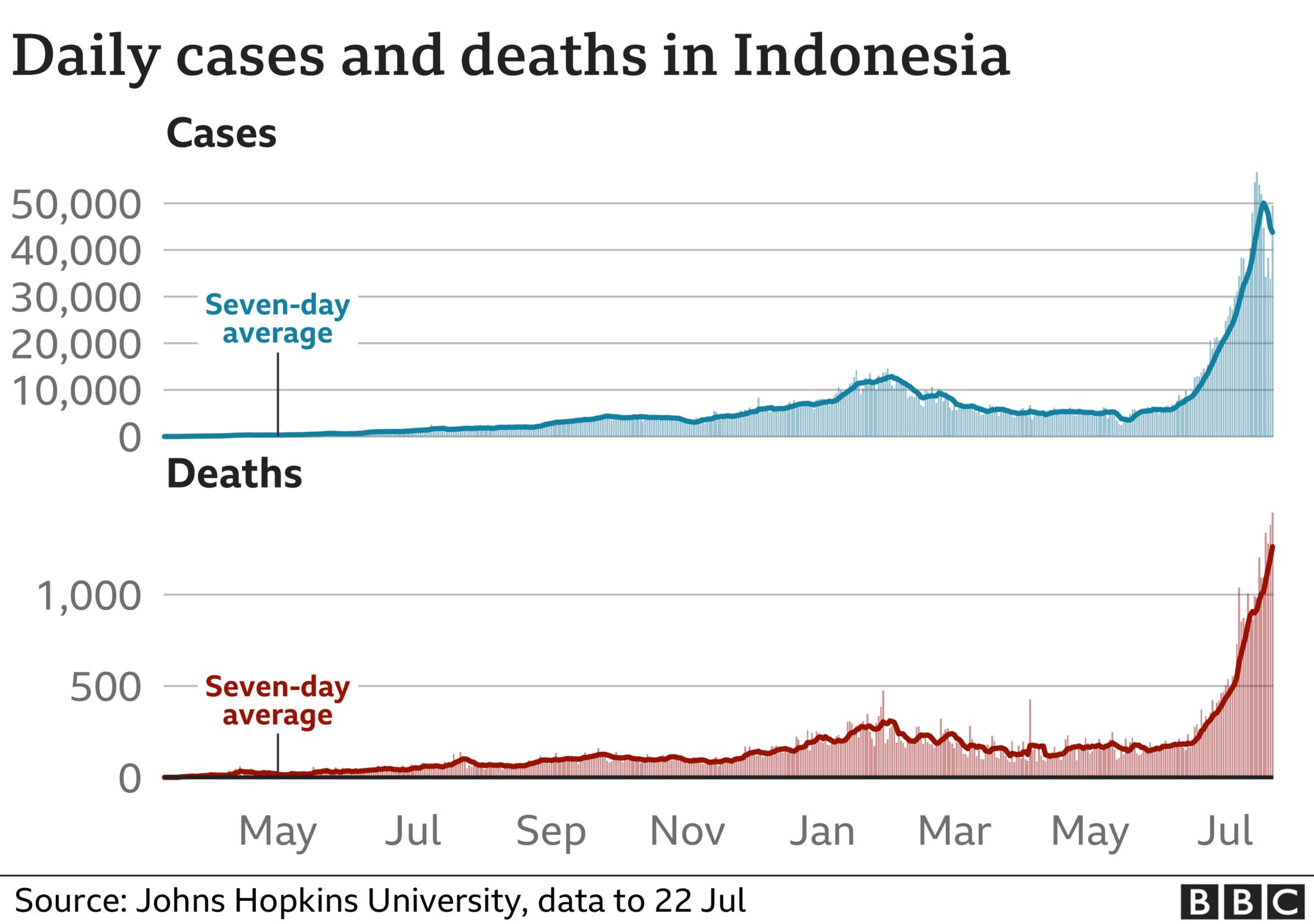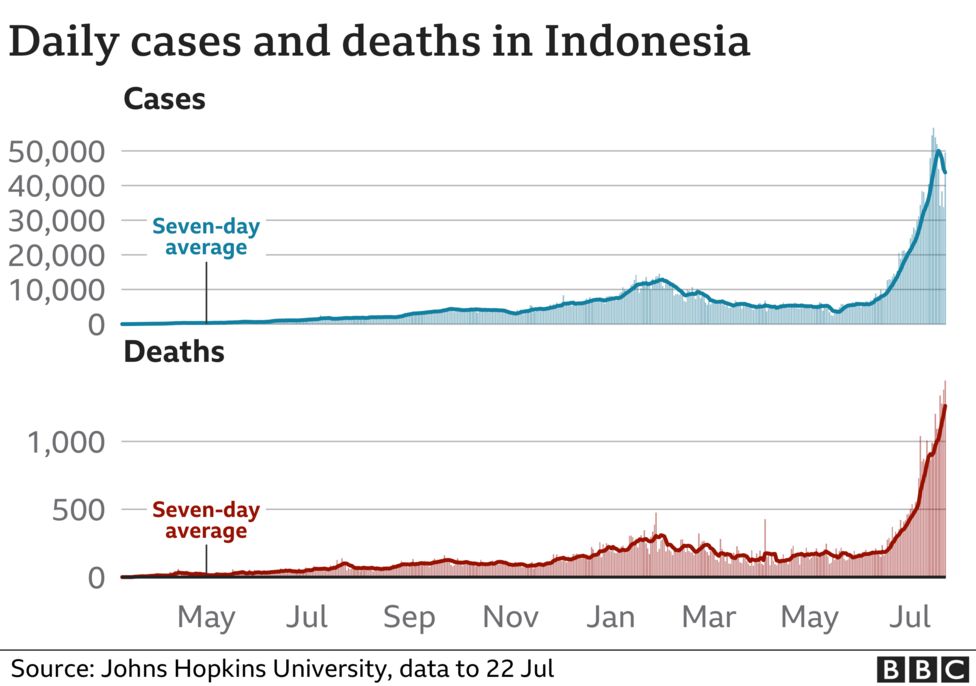 What is the Delta variant?
By Michelle Roberts, BBC Health editor
The first cases were identified in India, but it has been reported in lots of countries around the world
It is a variant of concern, meaning it has undergone some genetic changes that are potentially worrying in terms of transmissibility and vaccine escape
In some countries, including the UK, Delta has become the dominant type of Covid circulating
Experts say vaccines still work well to protect against severe disease caused by this variant


Tunisia – Pizza offers for vaccine registration
By Rana Jawad, BBC North Africa correspondent
Tunisia is now witnessing the most devastating impact of Covid since the global pandemic took hold.
It's not known whether most of the new infections are the Delta variant specifically, but case numbers grew after its known arrival here.
Hospitals across the country are completely overwhelmed, with some medics filmed crying over a shortage of oxygen concentrators as they are forced to decide who lives and who dies.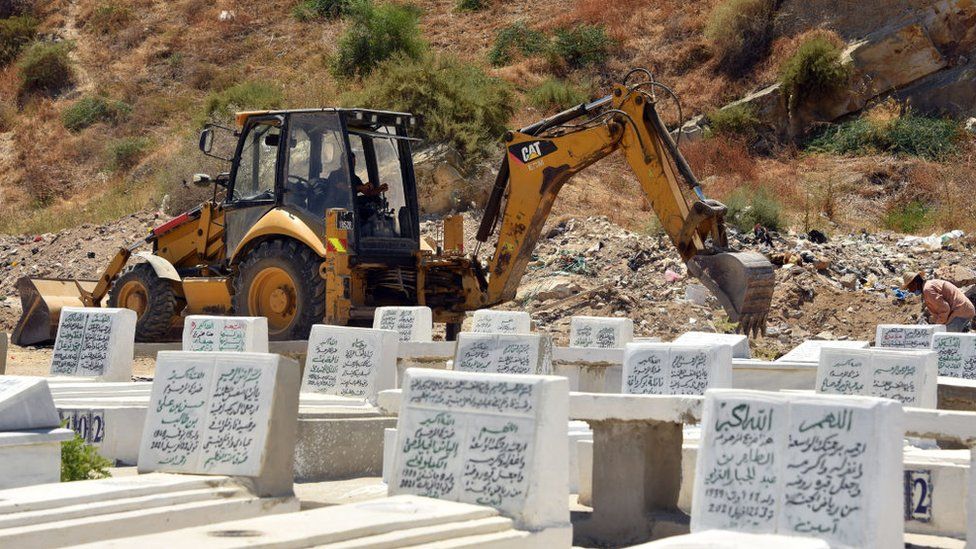 Infection rates are soaring, and the vaccination campaign has been very slow with less than 8% of the population fully jabbed. Rights organisations have accused the government of mismanaging the crisis, and on Tuesday the health minister was sacked.
In recent days, Tunisia's national telecoms agency has offered 1GB of free internet for those who follow a mobile text prompt to register for a vaccine. At least one known pizza place in Tunis offered a 10% discount if customers showed proof of vaccine registration.
The situation could turn a corner next month after Tunisia received donations of vaccines, oxygen tanks and other medical supplies from European and Arabic countries, with several countries pledging to deliver more aid.


Mexico – People tire of the crisis
By Marcos González Díaz, BBC Mundo correspondent
Mexico is facing its third wave of the pandemic. The number of infections has risen to more than 15,000 a day, reaching the peak we saw at the beginning of the year.
Authorities are concerned about the advance of the Delta variant, which in the capital Mexico City already accounts for around 60% of cases.
The government admitted that the spread of this variant in Mexico and the US is the reason they have extended the closure of the land border between the two countries to non-essential travel.
Most of those affected in Mexico are young and unvaccinated people. Only one in four over 18 year-olds in the country are fully vaccinated.
But with 65% of beds available, hospitals do not show for now the collapse seen in the worst moments of the pandemic.
In the streets, the feeling is almost of apparent normality among a population exhausted by this crisis. Many of them must leave home daily to work selling food or in other informal jobs, in order to earn the money they need to survive.
This is why the government does not plan to increase restrictive measures or shut down economic activities once again, despite the risk of Delta.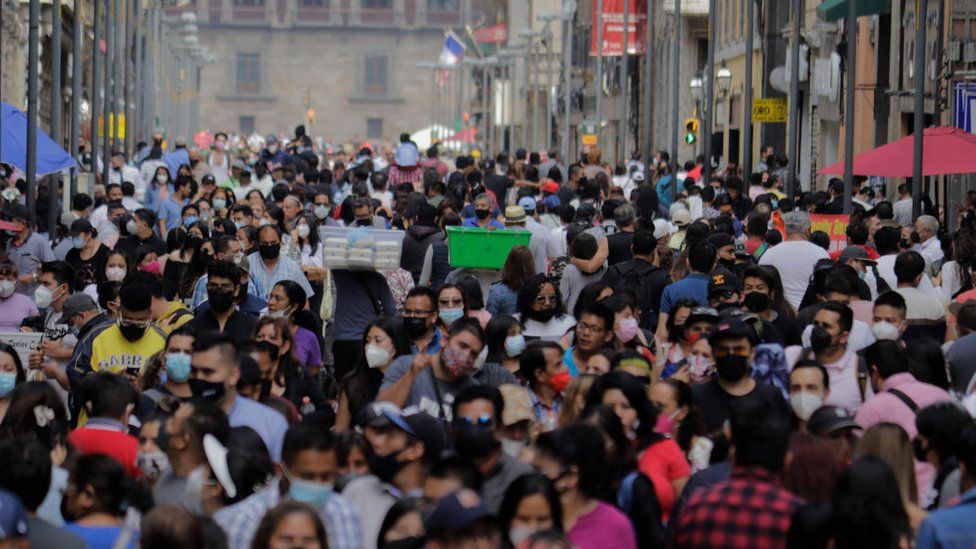 Rwanda – Delta brings fresh restrictions
By Samba Cyuzuzo, senior digital journalist for BBC Great Lakes
Until recently, Rwanda had been praised for its swift and strong measures to contain the virus.
But since mid-June, the virus has hit harder. Cases and deaths have spiked to record highs week after week. By early July, all Covid treatment centres were said to be full.
"We have never been here before in this pandemic," the health minister told the state broadcaster on 6 July. Two days later he confirmed the arrival of the faster spreading and deadlier Delta variant.
On 17 July, the country announced a 10 day lockdown in the capital Kigali and eight districts to try to halt virus. Cases and casualties, however, remain relatively high.
More than 400,000 people are fully vaccinated – around 3% of Rwanda's population.
==================================================
Conflicting school mask guidance sparks confusion
The Hill