A town just outside the Colombian capital Bogotá is battling great blobs of foul-smelling white foam.
It is thought that detergents dumped in a local river are generating the froth which drifts through the air, clumping and clinging to buildings in Mosquera.
"The smell is terrible, we have had to put up with the smell for a long time, and now with this big foam we are afraid that we will be in danger, God forbid someone falls in there, we won't be able to find them." resident Luz Mariela Diaz told AFP news agency.
Another local woman, Claudia Esperanza Garzon, told Reuters news agency she had to use an inhaler because of the effect of the foam on her lungs.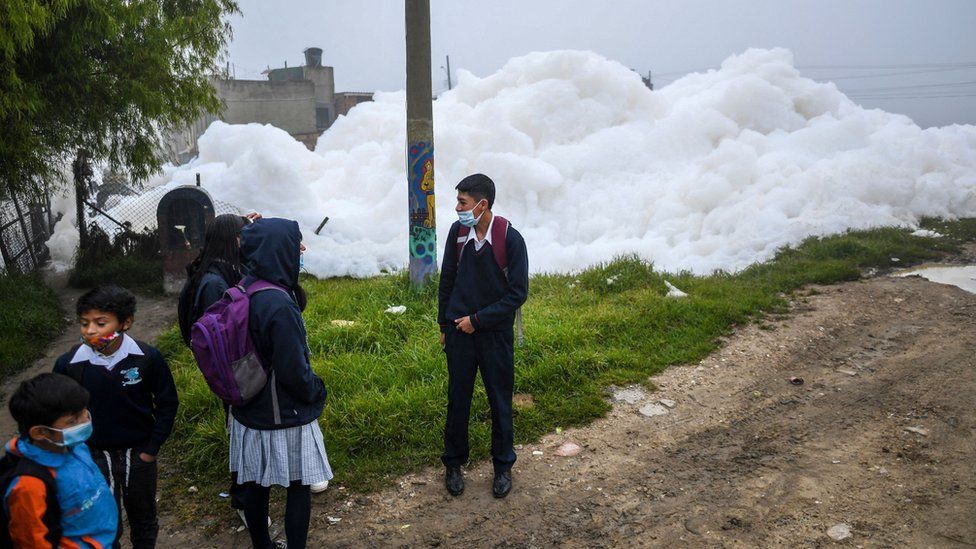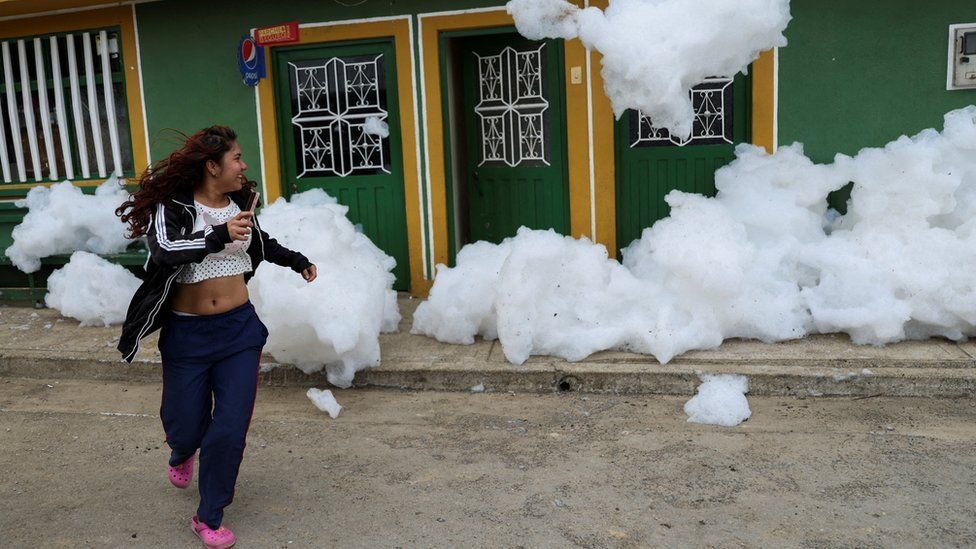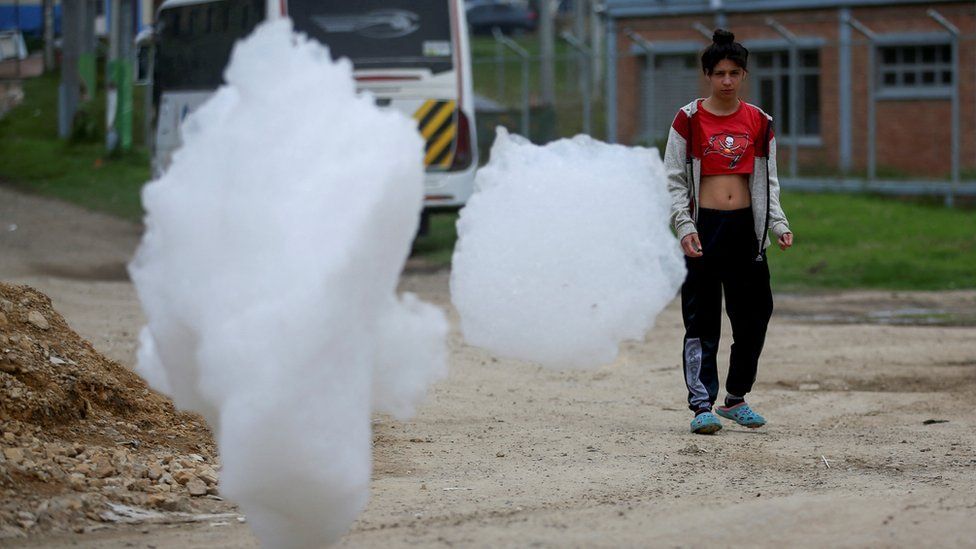 Shopkeeper Luis Romero complained that customers were being driven away by the stink. "This foam affects everything," he declared. "For example, foam falls on the doors, and everything rots."
Gian Gerometta, mayor of the town near the capital Bogota, tweeted to say the problem of waste and detergents in the River Bojaca was being aggravated by the rainy season and vegetal matter in the water.
The vegetal matter was being removed, he said, and the foam should disappear in a matter of days.
There were fears that the foam might be toxic but Mayor Gerometta added that a study had found no effect on public health.