A deadly fire at a school dormitory in Guyana appears to have been started by a pupil who was angry her mobile phone had been confiscated, officials say.
Nineteen people – mostly female students – were killed in the blaze in the South American country in the early hours of Monday.
The dorm was reportedly locked and had covered windows which trapped victims.
The teenage suspect is currently in hospital with burns, and has reportedly admitted to the arson.
Authorities are now taking advice on whether to charge her, according to a government source who spoke to the AFP news agency.
The fire was started in the bathroom area and eventually tore through the whole building, which was partially made of wood and was housing 57 pupils at the time.
Survivors of the incident in the central town of Mahdia spoke of being woken up in the middle of the night by screams.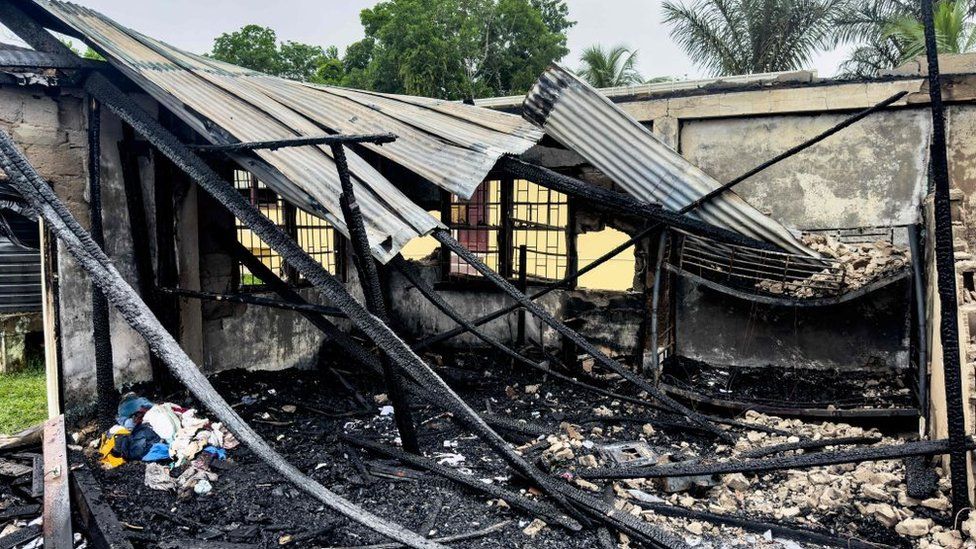 The girl is accused of threatening her attack after being disciplined for having a relationship with an older man, according to an Associated Press report.
It has emerged that the dorm administrator – who lost her five-year-old son in the fire – was unable to locate the keys to unlock the door in her state of panic.
Firefighters are said to have resorted to smashing through the walls to help people escape.
But they initially struggled to contain the fire because of bad weather conditions.
As well as the victims who died – most of whom were indigenous girls – several other people were injured.
They were taken to hospital, some of them in the capital Georgetown, and a number of them remain in a serious condition.
Local media reported that the fire was so severe that DNA testing was required to identify some victims.
The fire was earlier labelled a "major disaster" by President Irfaan Ali.