A portrait of the founder of Leeds' West Indian Carnival is the centrepiece of a new exhibition at Harewood House.
The photograph of Arthur France will be the first of a person of Afro-Caribbean heritage in the mansion's art collection.
Harewood House, near Leeds, was built using wealth generated by the Lascelles family's West Indian plantations.
The exhibition is part of efforts by the house to better reflect that history and its links with slavery.
The portrait is to be part of a series taken by Leeds-based photographer Ashley Karrell and was specially commissioned by the Earl and Countess of Harewood – David Lascelles and Diane Howse.
"There were no portraits of West Indian heritage people in this collection," the countess said.
"Given Harewood's history and what those people contributed to that history we felt this was an acknowledgement and recognition of that community."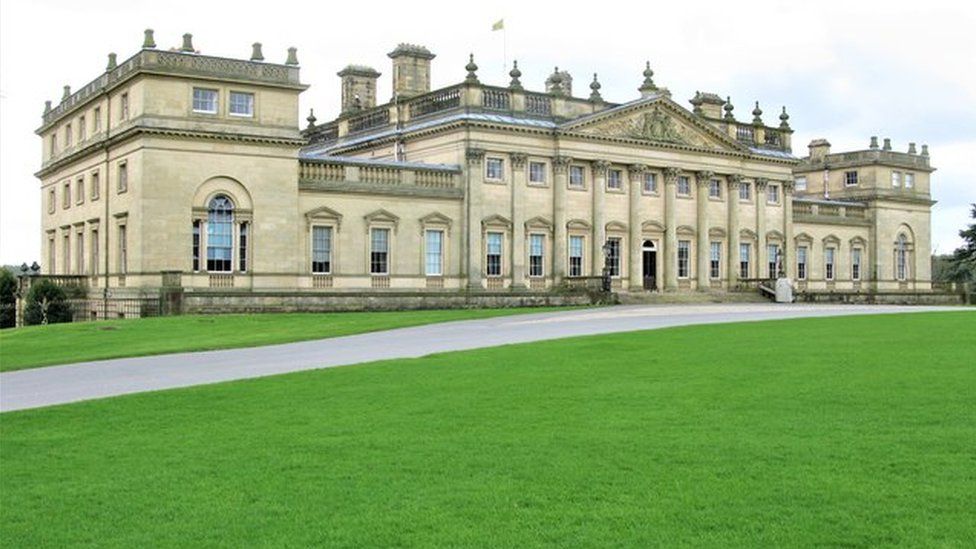 The exhibition shares the story of Dr Arthur France, who was born on the island of Nevis in 1935 and moved to the UK in 1957.
It explains how he went on to become one of the leading community figures in Leeds, being awarded an MBE in 1997.
"The black community in Chapeltown I am very passionate about," Dr France said.
"When I see black people in distress I find it very painful."
Harewood House worked with Dr France's daughter Mahalia France-Mir to devise the exhibition.
It includes a display inspired by his own living room and details his founding of the Leeds West Indian Carnival in 1967, which is rooted in the resistance and emancipation of enslaved Africans in the Caribbean.
Ms France-Mir said it was a fitting tribute.
"We always knew about his views and his activism when we were children.
"Carnival is one element but my dad's life and legacy is much greater than that."