Dozens more were injured at the Lag B'Omer festival, which takes place annually at the foot of Mount Meron.
Prime Minister Benjamin Netanyahu described it as a "heavy disaster" and has travelled to the scene.
Tens of thousands of Orthodox Jews attended the festival, making it the largest event in Israel since the coronavirus pandemic began.
The country's successful vaccination programme has allowed it to lift many restrictions, but health officials had still warned of the risk of Covid-19.
Early reports suggested a structure at the site had collapsed, but emergency officials later said a crush had occurred at around 01:00 local time (22:00 GMT Thursday).
Police sources told Haaretz newspaper that it started after some attendees slipped on steps, which caused dozens more to fall.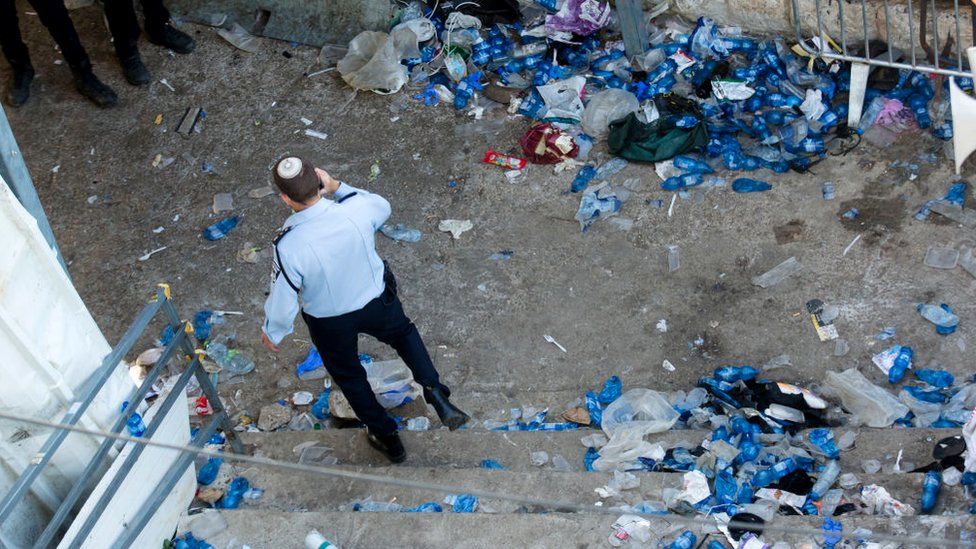 Videos posted online show thousands of people struggling to flee through a narrow passageway.
Loudhailer messages urged the crowds to disperse, before police requested the full evacuation of the site.
"No-one imagined that this could happen here," one pilgrim told Channel 12 TV. "Rejoicing became mourning, a great light became a deep darkness."
Dozens of ambulances attended the scene as emergency services laid out bodies under foil covers on the ground. Helicopters took the injured to hospital, while the military said search-and-rescue troops had also been deployed.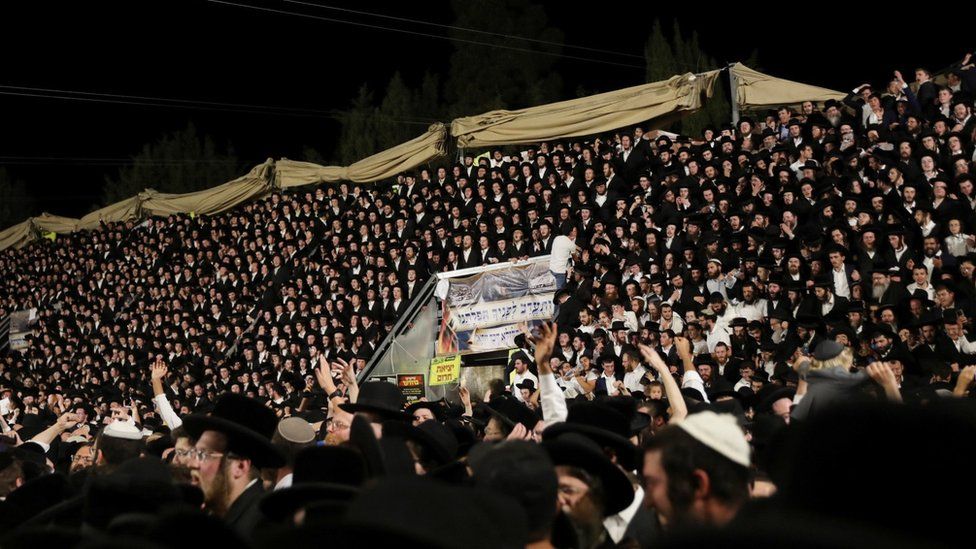 Children were also caught up in the disaster, and witnesses said paramedics were seen performing CPR on some of them.
Earlier in the day, officials said they were not able to enforce coronavirus restrictions owing to the huge crowds.
Police reportedly said they had arrested two people for disrupting their efforts to keep order before the crush occurred