Jose Luis Martinez still remembers the screams of his three daughters after US border officials took them away and sent him to a detention centre.
"They were crying and crying," he said. "Their mother had already died. All they wanted was their daddy. I was the only thing they had."
It was just after midnight on 2 November, 2018. Mr Martinez and his children had travelled over 2,000 miles (3,200 kilometres) by bus from their home country of Honduras, on a 15-day journey to the Texas border in an attempt to enter the US to seek asylum. The girls were then aged 10, 12 and 14.
For a month, Mr Martinez asked US officials over and over when he would be able to see his daughters again. He got no answers.
The US government eventually deported Mr Martinez back to Honduras, alleging he crossed into the US illegally. It would be nearly four years before he was finally reunited with his children in the US, where they were living with his mother and sister.
"They would call me and say 'Daddy, daddy, why'd you turn around? And I had to tell them I was deported," Mr Martinez told the BBC through a translator. "It was so hard."
Between 2017 and 2021, former President Donald Trump's administration separated at least 3,900 children – some only a few months old – from their parents along the US-Mexico border under what it called a "zero-tolerance" policy.
The policy was aimed at discouraging migrants from crossing into the US, and allowed the Justice Department to prosecute and deport adults who crossed the border illegally, placing their children in government custody.
The children, mostly from Guatemala, Honduras and El Salvador, spent days in detention centres, where some were crowded into metal cages without access to showers and adequate food.
Hundreds of children had to wait years, some more than half of their lives, in the US in foster-care settings and with relatives and friends before seeing their immediate families again.
US President Joe Biden officially rescinded the zero-tolerance policy within days of taking office. A month later, he established the Family Reunification Task Force to undo what he called the "moral and national shame" of the separations.
Previously, most parents were forced to choose between having their child return to live with them in the home country they had fled, or leaving them behind in the US. But under the Biden administration's new policy, parents who had been deported, like Mr Martinez, were reunited with their children in the US and allowed to remain in the country for three years.
As of March 2023, the US government said 2,969 children who had been separated from parents under the Trump administration have been reunited with family in the US, including some who were reunited during Mr Trump's tenure.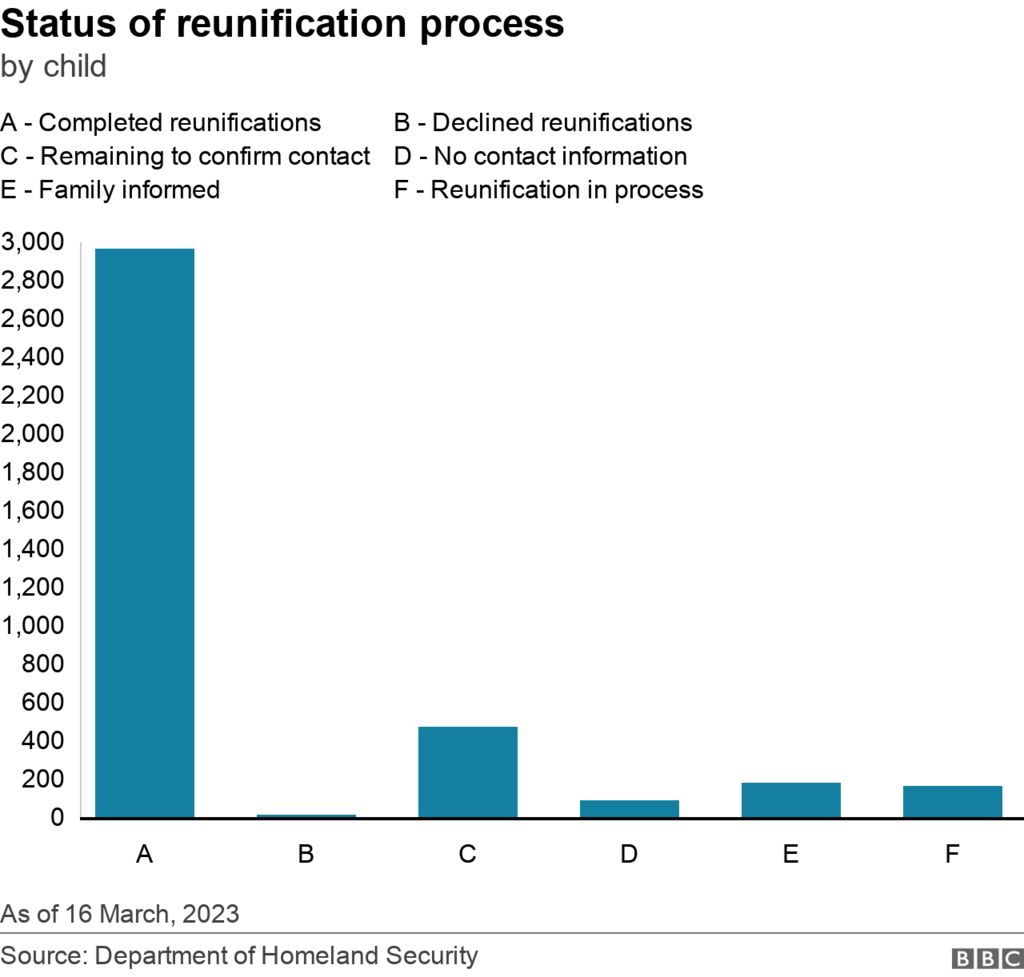 Activists say the Trump administration did not maintain thorough databases or records linking parents' information to their children, which several reports from the Atlantic, NBC and other outlets have also revealed. As a result, Mr Biden's officials inherited a "disaster", said Lisa Frydman, the vice president of international programs at Kids In Need of Defense (KIND), another organisation involved in contacting migrant families.
Non-profit groups in the US and beyond have stepped in to help with what can amount to an international missing persons hunt, with few clues and painfully high stakes.
Armed sometimes with only outdated phone numbers, the organisations occasionally send human rights workers out looking for parents in remote villages in countries across Central America.
"It's been dangerous, time-consuming, resource-intensive and made that much more difficult during Covid," said Lee Gelernt with the National Immigrants' Rights Project at the American Civil Liberties Union, one of several organisations leading efforts to help contact families.
When the US-based groups need on-the-ground support, they call on people like Rebeca Sanchez Ralda, a Guatemala City lawyer and human rights worker with Justice In Motion.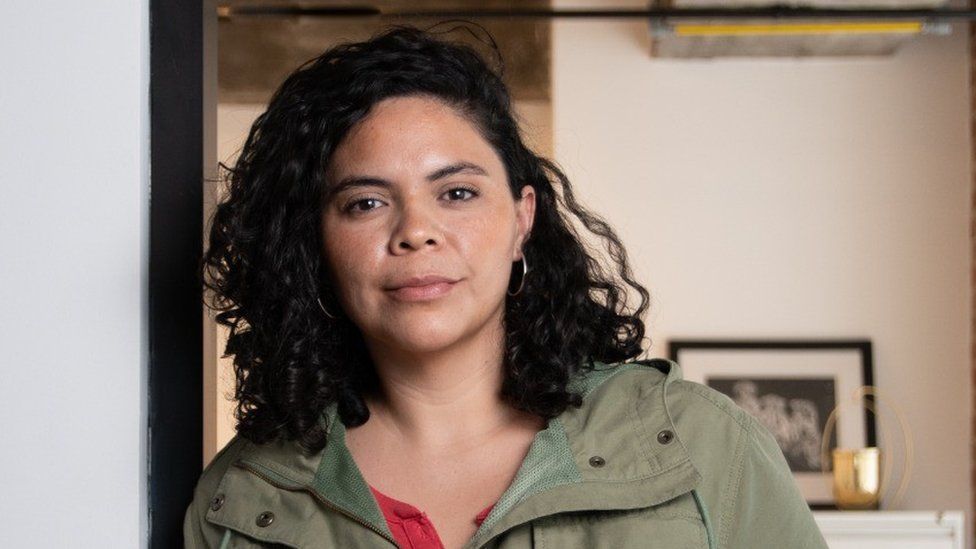 She and her co-workers have spent hours poring over civil registries and Facebook profiles to find hints of parents' whereabouts, sometimes with only a common last name to go on.
Many of the people they're looking for live in remote villages and speak indigenous languages that US workers do not often speak. When the human rights workers get a tip, the journey can be long and complex. Ms Sanchez Ralda said she'd spent entire mornings walking on treacherous roads to reach isolated communities.
When she finally tracks down parents who have had children taken away, they usually don't believe at first that they could get them back. Many parents, she said, have developed a profound distrust of the US government and are wary of receiving help.
But for families who are able to reunite, it's a joy, she said. "Many of them never thought they would see them again," she said.
Non-profit organisations have located about 1,500 families since 2018, Mr Gelernt estimated.
But some of the advocates told the BBC they were worried US immigration policy decisions could lead to more family separations.
The Biden administration has taken a host of actions to try to deter an influx of illegal migrants at the border, especially in anticipation of the expiration of the Trump administration's Title 42 policy, which gave the government power to automatically expel undocumented migrants to their country or the last country they were in, most often Mexico.
In February, for instance, Biden officials said they would consider migrants who did not seek protections in the first country they passed through on their way to the US border as "ineligible" for asylum, with very few exceptions. Additionally, migrants caught crossing illegally will be barred from re-entering the US for at least five years.
Then, the New York Times reported in March that the Biden administration was considering reinstating in May a Trump-era practice of detaining migrant families with their children if they enter the US illegally, a measure Mr Biden had halted on taking office.
Though the practice is different from Mr Trump's zero-tolerance policy, advocates are concerned it could lead to de-facto family separations, motivating parents to send their children to the border alone, since unaccompanied minors can be released from government custody to live with family or other sponsors in the US.
"Implementation of this policy would be disastrous," said Jennifer Podkul, KIND's vice president of policy and advocacy.
The White House did not respond to a request for comment on whether it was considering the measure.
Non-profit leaders argue much more work needs to be done to help families heal from the trauma of separation.
Some parents who have had to leave their child in the US have attempted suicide, racked with guilt and confusion about why their child was taken from them, said Cathleen Caron, the founder of Justice in Motion, a migrant rights organisation working in Mexico and northern Central America.
For the children, she said, there's bed wetting, nightmares and "deep trauma".
Some, who were as young as a year old when they were separated, don't even remember their parents when they are reunited, Mr Gelernt said. He remembers a four-year-old boy, one of the first families the ACLU helped reunite, who kept asking his parents if someone was going to come and take him away in the middle of the night.
Others now refuse to speak their indigenous languages or eat the food their families prepare for them, Ms Sanchez Ralda said.
"People have no idea the damage this has caused," she said. "It was like a kidnapping."
Advocates say families need more financial and legal support from the US government to help them recover once they've been reunited with their children in the US, as many lack access to consistent housing.
In 2021, the Biden administration was negotiating with families to pay them as much as $1bn (£790m) total in compensation for the separations, in response to a separate lawsuit filed by the ACLU, but those discussions reportedly broke down after backlash from Republicans.
And while Biden's task force has reunited families, their three-year parole status in the US leaves them in a precarious situation, said Ms Caron. She noted some families could face deportation after that time or the possibility of another family separation, if the children have been able to establish a way to stay in the country while their parents are deported.
"When you don't feel that you're safe, it's very hard to heal," Ms Caron said.
For Mr Martinez, the journey to being reunited with his daughters – now 14, 16 and 18 – has proved bittersweet.
"I was very happy to know that I could be there and that I could at least start helping them from the moment that I got there, but it was also very painful for everything that we suffered," he said.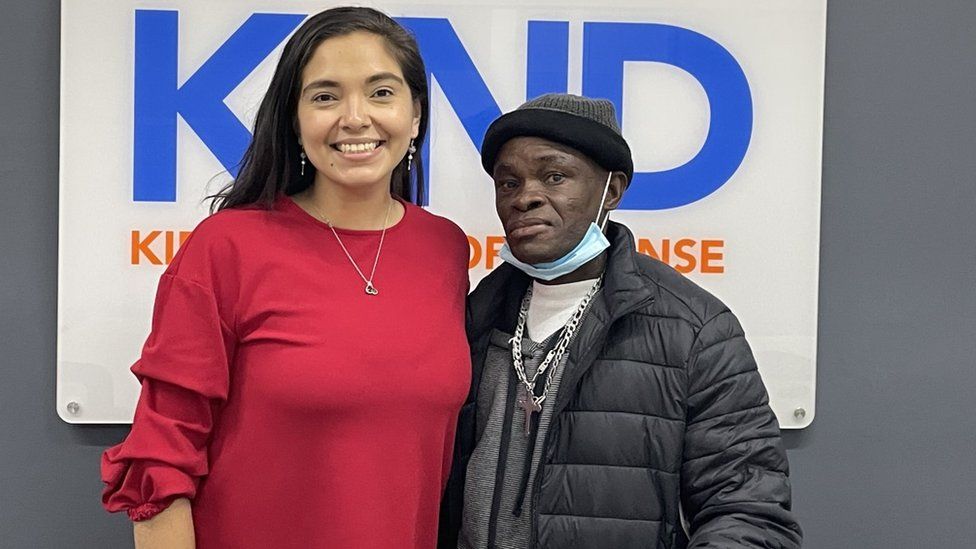 For his girls, the news that they would see their father again evoked pure, uncontainable joy, according to their former lawyer, Anilu Chadwick.
"They started crying and screaming. I wanted to scream, too," she said. "The wash of relief was just instantaneous."
Mr Martinez and his girls now live with his mother and sister in New York City. He said he dreams of building a home for them in Honduras one day so they can all have a place to be together there, too.
The 54-year-old father said after four years away from his daughters, their gentle and loving personalities have not changed. But the pain of their time apart has left an indelible mark, he said.
"It's incurable." he said. "It's never going to go away. It's going to remain in the hearts of each of them."