By Vanessa Buschschlüter
BBC News
Residents of Brazil's Pernambuco state fear that heavy rains forecast for Thursday could cause fresh landslides.
The number of people killed after torrential downpours started last week has risen to at least 120, according to official figures.
One survivor said his wife had died in his arms as both lay buried by mud.
More than 7,300 people have been left homeless and those whose homes were spared fear they could be swept away if the rain-sodden ground gives way.
"We have children, we have all our things inside the house. We stay up until dawn, afraid that the hill will fall on us," a resident of the city of Recife told Agence France Press (AFP) news agency.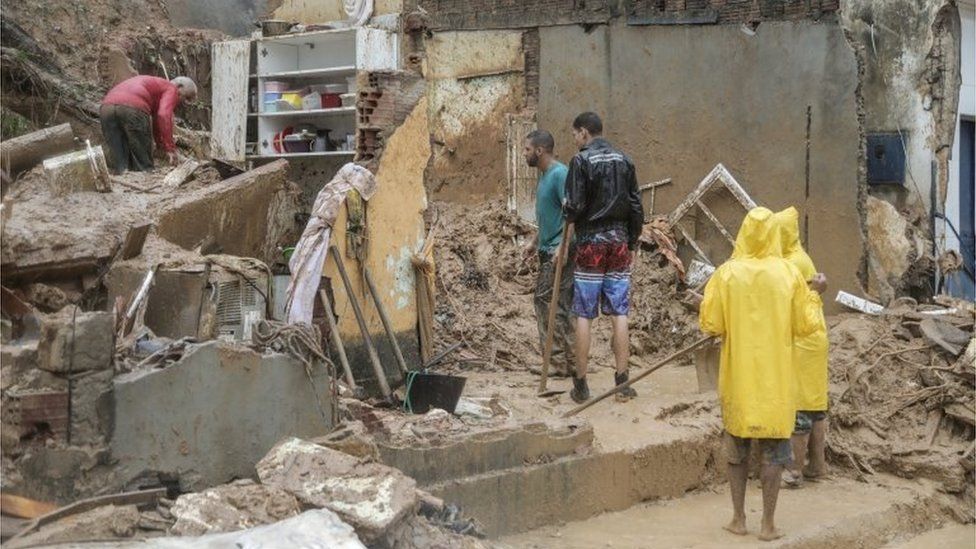 Another woman who lives on a hillside told AFP that "whenever it rains, the hill gives way a little… we are all very nervous here".
One of the areas hardest hit by the rains was Jaboatão dos Guararapes, south of Recife.
Glaucio José da Silva told Brazilian news site G1 that his home in Jaboatão was buried in a landslide early on Saturday while he and his 47-year-old wife were sleeping.
"She died in my arms; she said 'I'm dying, Glaucio, bye, I'm dying', that's how it happened."
Mr Silva said that he owed his life to his neighbours who pulled him from the mud. "It's thanks to my neighbours that I'm here, if it wasn't for them, I wouldn't be here either."
One of the victims found on Wednesday was a child whose body was pulled from mud three metres (10ft) deep.
Severe flooding and mudslides have killed hundreds of people in Brazil over the past year.
In February, more than 200 people died in and around Petrópolis, in the mountains north of Rio de Janeiro, when flash flooding destroyed hillside neighbourhoods.