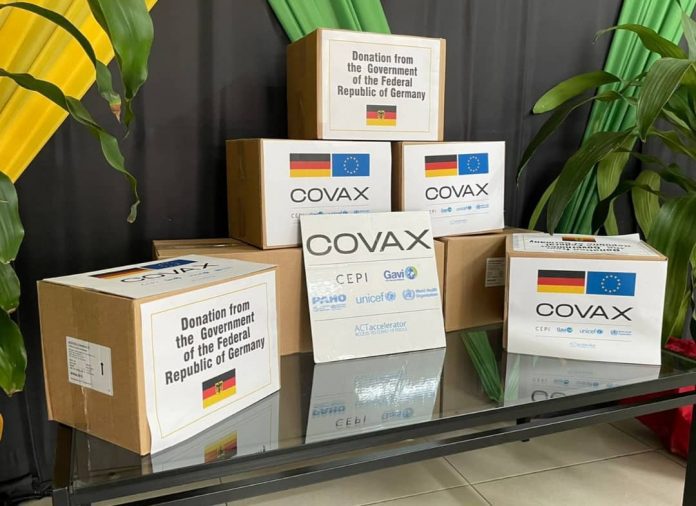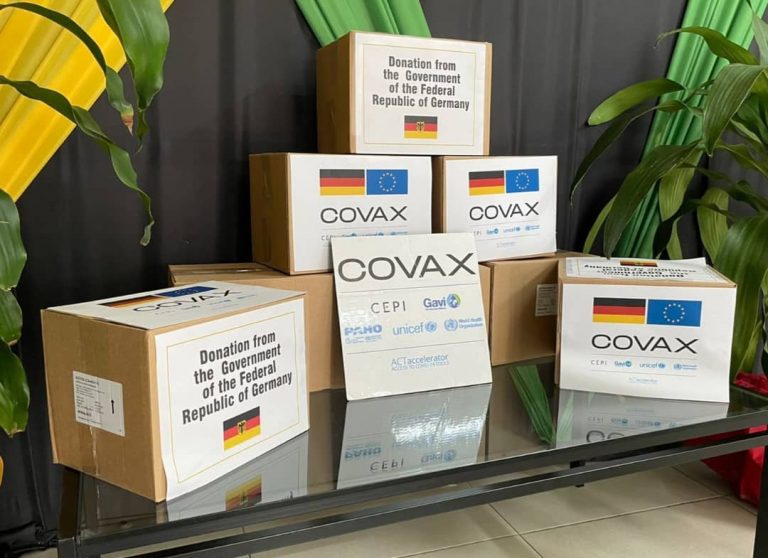 Director of the Pan American Health Organization, PAHO, Dr. Carissa Etienne has singled out Jamaica as one of six countries in Latin America and the Caribbean that's yet to vaccinate 20 percent of its population.
Her comments come amid concerns of vaccine hesitancy across the region.
Both the World Health Organization and PAHO outlined a target of 40 percent vaccination for Latin America and the Caribbean countries by December. But so far, just over 11 percent of Jamaicans have been fully vaccinated.
The PAHO Director said that supply delays have affected the program in Jamaica.
Twenty countries across Latin America and the Caribbean have already passed that 40 percent target.
For the countries that are lagging, PAHO said it is working to accelerate vaccine deliveries to the region, including COVAX-procured and donated doses. Jamaica is one of the countries that will receive additional vaccine supplies in the coming weeks.
"We're supporting Jamaica, Guatemala, and Nicaragua in finalizing preparations to receive COVAX and bilateral shipments in the coming weeks," she said.
"In the last few days, we fast-tracked the delivery of a total of 1.3 million doses that were donated by Spain, Germany, the United States of America, and Canada. These vaccines are being used to boost coverage in Honduras, Guyana, Argentina, and Jamaica."
As more vaccines become available, Dr. Etienne has urged Caribbean leaders to implement vaccination policies that fit the needs of their population.
===================================================
UK Covid cases near 50,000 in one day as No 10 warns of 'challenging' winter
Reported number of cases rise steadily in October to reach highest level since 17 July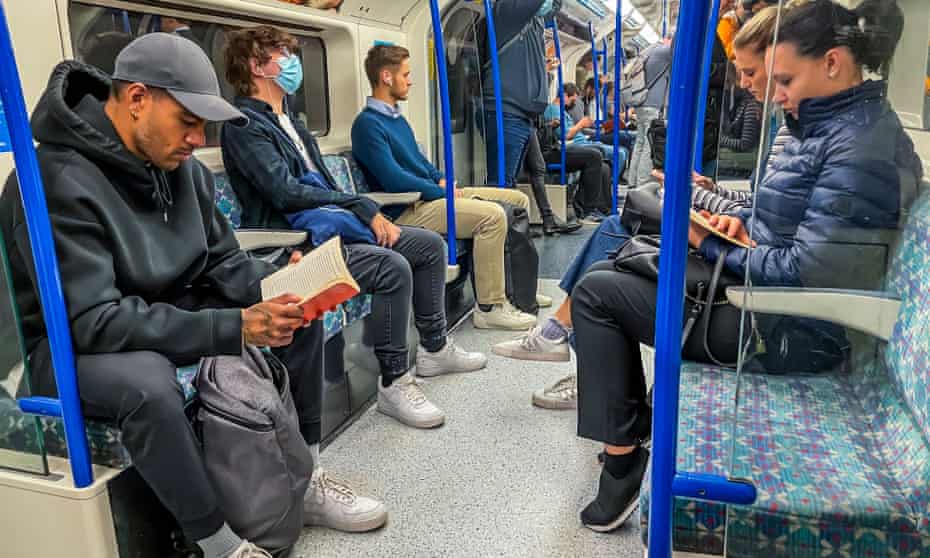 Downing Street has warned of "challenging" months ahead as UK coronavirus cases reached their highest level since mid-July.
The reported number of Covid cases in the UK increased steadily through October and reached 49,156 on Monday, the highest reported since 17 July and a 16% rise in new cases over the past week.
The figure is only 19,000 cases short of the peak number of cases ever recorded in the UK. On 8 January 2021, 68,053 new cases were reported at the height of the most devastating wave of the pandemic last winter.
The prime minister's official spokesperson said a rise in coronavirus cases was expected over the winter and that the government would keep a "close watch" on the statistics.
Hospitalisations and deaths are also increasing according to Monday's data, with 5,561 people admitted to hospital over the past week, up 6.9% on the week before, and the number dying within 28 days of testing positive reaching 869 over the past seven days, up 11.4% on the week before.
"We always knew the coming months would be challenging," Boris Johnson's official spokesperson said. "What we are seeing is case rates, hospitalisations and deaths still broadly in line with the modelling as set out a few months back now. The vaccination programme will continue to be our first line of defence, along with new treatments, testing and public health advice. But we will obviously keep a close watch on cases."
The rise in UK cases is largely driven by infections among secondary school children, though some older age groups, including those who have children in school, are also experiencing rises. Hospitalisations and deaths are mostly driven by infections in older and more vulnerable groups, including those whose immunity has started to wane.
Dr Kit Yates, a mathematical biologist at the University of Bath and a member of the Independent Sage group of experts, said that with Britain nearing 50,000 cases on Monday, there had been only 16 days throughout the whole pandemic when cases were higher in the UK
"The narrative has become that case numbers aren't important, but they still are," he said. "They don't mean the same as they did before vaccination, but the link between cases and deaths has not been broken. We are seeing over 120 deaths a day on average, which for me is unacceptable. Just glancing at the numbers from our neighbours in Europe demonstrates that it didn't have to be this way."
Prof Andrew Hayward, who advises the government on the Covid crisis, told BBC Radio 4's World At One that it was concerning the UK had very high rates of infection and higher rates of hospitalisation and death than many European countries, adding that waning immunity was probably one reason for infections being so high.
"We shouldn't be complacent because there is still huge potential for the NHS to come under a lot of pressure and for there to be a lot of unnecessary deaths," he said. "So we need to get the vaccination rates up and we need to be prepared potentially to think about other measures if things do get out of control."
Earlier this month, Prof Neil Ferguson, head of the influential modelling team at Imperial College London, called for teenage vaccines and boosters to be accelerated to reduce the risk of a substantial wave this winter.
==================================================
Oct 18 (Reuters) – Here's what you need to know about the coronavirus right now:
EU exports over billion COVID-19 shots, von der Leyen says
More than a billion COVID-19 vaccines produced in the European Union have been exported since December, making the bloc the biggest exporter of the shots, European Commission head Ursula von der Leyen said on Monday.
The vaccines had gone to more than 150 countries, and the EU had exported as many doses as it had distributed to its own citizens, von der Leyen added in a statement.
Most EU exports have been directed to bigger economies, including Japan, Turkey and Britain, who had contracts with vaccine makers based in the bloc.
Sales and donations to poorer nations have so far made up a small proportion of total exports, but the bloc was planning to distribute at least 500 million shots to the most vulnerable countries in coming months, von der Leyen said. read more
Valneva jumps on positive results for COVID-19 vaccine candidate
Valneva (VLS.PA) reported positive Phase III results on Monday for its COVID-19 vaccine candidate VLA2001, lifting its shares in a boost for the French biotech company after Britain cancelled a big deal to buy its shot.
Valneva said its latest trial, on 4,012 participants aged 18 and older across 26 trial sites in Britain, showed the vaccine prompted a stronger immune response and fewer side-effects than AstraZeneca's shot.
Valneva is among a handful of vaccine developers testing their vaccines against one already approved by a regulator, rather than giving volunteers a placebo as shots become more available. read more
Sydney eases more COVID-19 curbs
Thousands of children returned to school in Sydney on Monday, putting an end to months of home learning, as Australia's largest city eased more COVID-19 curbs, thanks to rising rates of vaccinations.
Masks are no longer mandatory in offices and larger groups are to be allowed in homes and outdoors after the state of New South Wales, home to Sydney, hit a double-dose inoculation rate of 80% at the weekend among those older than 16.
The latest in a series of planned easing of restrictions marks a shift by Australia's largest cities to living with the virus, a strategy officials have warned will bring a greater number of COVID-19 cases in coming weeks. read more
New Zealand extends Auckland lockdown
New Zealand's biggest city of Auckland will retain its lockdown for two more weeks as the country pushes to step up vaccinations, Prime Minster Jacinda Ardern said on Monday.
Once the poster child for stamping out COVID-19, New Zealand is now fighting a Delta variant outbreak that has spread across Auckland and neighbouring regions despite tough lockdown and border closures.
Ardern said there would be no changes to social curbs, the toughest in the OECD grouping of 34 leading economies, that have run for 62 days in Auckland.
The lockdown in the city of 1.7 million began in mid-August. read more
India's vaccine effort slows as dose gap trumps output jump
India's vaccination campaign has slowed despite amassing record stockpiles of COVID-19 vaccine, health ministry data showed on Monday, as authorities maintain a wider-than-usual gap between doses in a strategy that has boosted coverage.
Domestic production of the AstraZeneca (AZN.L) vaccine, which accounts for nearly 90% of administered doses, has more than tripled since May, when a supply shortage prompted India to double the period between doses to between 12 and 16 weeks.
That gap, exceeding the 8 to 12 weeks recommended by the World Health Organization, has allowed India to give at least one vaccine dose to 74% of its 944 million adults, with just 30% getting the full complement of two. read more
Compiled by Karishma Singh and Nick Macfie