A court in Nicaragua has found seven critics of the government of President Daniel Ortega guilty of conspiracy in what human rights groups have denounced as a "political trial".
Among those convicted are three opposition leaders who had planned to run in the 2021 election.
Dozens of government critics were detained in the run-up to the poll, in which Mr Ortega won a fifth term.
The prosecution has asked for sentences ranging between eight and 13 years.
Juan Sebastián Chamorro, presidential hopeful
Arturo Cruz, former ambassador to the US and presidential hopeful
Félix Maradiaga, presidential hopeful
José Pallais, former deputy foreign minister
José Adán Aguerri, business leader
Tamara Dávila, activist with opposition group Unamos
Violeta Granera, sociologist and opposition activist
In a trial held at El Chipote prison behind closed doors, the judges found the seven guilty of "conspiracy to undermine [Nicaragua's] national integrity".
The rights group Nicaraguan Center for Human Rights said the seven were innocent: "The regime convicted them of crimes they have not committed."
They are not the first to be convicted in a wave of trials against opponents of the Ortega government.
Earlier this month, two of the most outspoken critics of the president – Dora Téllez and Lesther Alemán – were also found guilty of conspiracy in trials dismissed by rights groups as a "sham".
Less than two weeks ago, another jailed opposition leader, Hugo Torres, died while awaiting trial.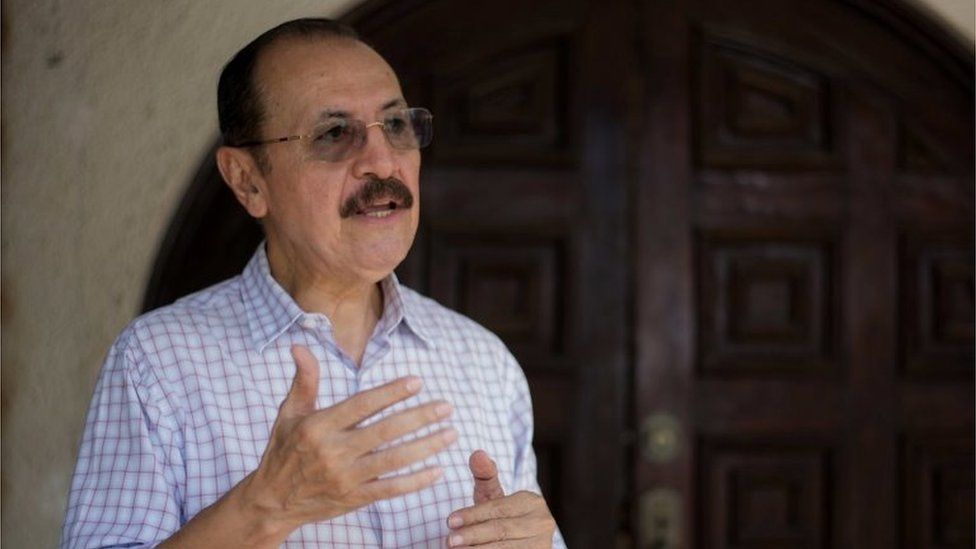 Following his death, the regional body Organization of American States (OAS) said it "categorically condemns the persecution and arbitrary detention" of Nicaraguans and urged the immediate release of "all political prisoners".
The government's crackdown on the opposition accelerated in the months before November's election and has not let up since.
At first, those targeted were longstanding political rivals of the president.
However, it did not take long for police to also arrested those who had once been comrades in arms of Mr Ortega but had turned critical of what they said were his "authoritarian tendencies".
They were detained under a controversial treason law which the government argues protects Nicaragua from "coup-mongers" financed by "imperial powers" aiming to overthrow President Ortega.