US: Omicron pushes deaths past 2,000 per day
© AP.
The average number of U.S. COVID-19 deaths this week surpassed the height of the delta surge earlier this fall and is at its highest point since last winter, when the nation was coming out of the peak winter surge.
The seven-day average of deaths hit 2,166 on Monday, according to the latest data from the Centers for Disease Control and Prevention (CDC). Average daily deaths in mid-September before the omicron variant was discovered peaked at around 1,900.
While increasing evidence shows omicron may be less likely to cause death or serious illness than delta, the sheer infectiousness and the speed at which it spreads has overwhelmed hospitals, primarily with people who have not been vaccinated.
The U.S. saw the highest numbers of deaths in the pandemic just over a year ago, before vaccines were widely available, when the daily average reached 3,400. The last time the U.S. topped 2,000 deaths was last February, as the country was slowly coming down from the January peak.
Caution urged: Infections are falling in states that were hardest hit earlier, as well as broadly across the nation. Hospitalizations are also falling, but deaths are a lagging indicator and are still increasing. CDC Director Rochelle Walsenky said deaths have increased about 21 percent over the past week.
The fact that the omicron variant tends to cause less severe disease on average also helped avoid an even greater crisis that would have occurred if it was as severe as the delta variant.
==================================================
Covid: Care home rules to ease and end of masks and Covid passes in England
England care home restrictions to ease
There will be no limit on the number of visitors to care homes in England, the government's announced, as further restrictions are set to ease. This is being brought in from Monday, and the change also sees self-isolation periods cut and care homes only having to follow outbreak management rules for 14 days, not 28. The move means people could see more of their loved ones, says Health Secretary Sajid Javid.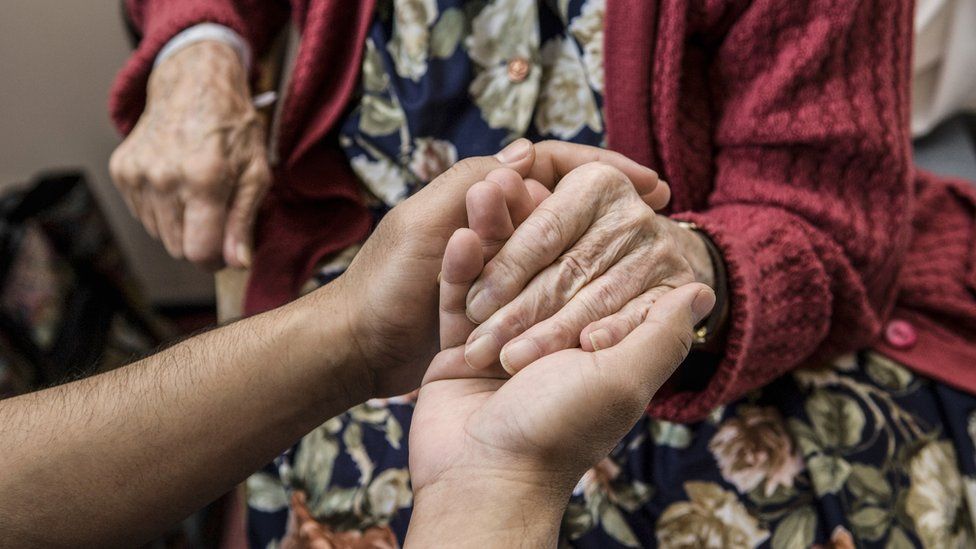 The latest Covid restrictions – wearing face coverings and using Covid passes – are ending in England from today. The government says they're no longer legally required because of the vaccine rollout and because we have a better understanding of how to treat the virus. But some shops like Sainsbury's are continuing to ask people to wear them. Rail operators are asking the same. Some smaller firms are also doing this, saying they'll keep mask-wearing over safety concerns. They hope customers aren't discouraged by their decision. Read more here.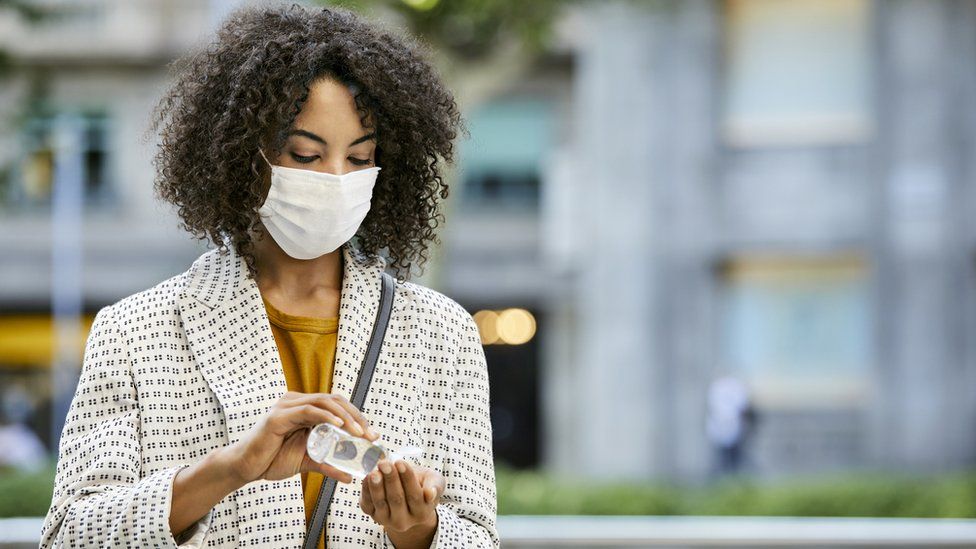 Female Period changes after jab short-lived
Changes to periods after having the Covid vaccine quickly return to normal, according to a leading UK menstruation expert. Writing in the British Medical Journal, Dr Victoria Male, from Imperial College London, says the changes are "small compared with natural variation and quickly reverse". Studies from the US and Norway which tracked women's cycles, are "reassuring", she adds. Find out more here.