| | |
| --- | --- |
| | The Reuters Daily Briefing |
Friday, December 16, 2022
by Judith Langowski
Hello
Here's what you need to know.
Russia launched a widespread missile attack on Ukraine, a landslide killed campers in Malaysia, and a Berlin aquarium burst, spilling 1 million liters of water.
| | |
| --- | --- |
| | Today's biggest stories |
People shelter inside a metro station during massive Russia's missile attacks in Kyiv, Ukraine December 16, 2022. REUTERS/Pavlo Podufalov
WORLD
Russia launched dozens of missiles across Ukraine amid freezing temperatures, knocking out electricity in its second biggest city, hitting critical infrastructure in the south and causing explosions in the capital Kyiv, Ukrainian officials said. Here's what you need to know about the conflict right now.
Read our exclusive story on the global supply trail that leads to Russia's killer drones, through a Hong Kong marketplace, and a yellow stucco home in suburban Florida.
China set out urgent plans to protect rural communities from COVID-19 as millions of city-dwellers planned holidays for the first time in years after the government abandoned strict rules. Measures include ramping up vaccinations and building stocks of ventilators, essential drugs and test kits.
A landslide at a Malaysian campsite killed at least 18 people including children while they slept. The campsite, about 50 kilometers north of Kuala Lumpur, was unlicensed.
Ten people, including five children aged three to 15, were killed in a fire in a seven-storey residential building in Vaulx-en-Velin, near the French city of Lyon.
The world's largest freestanding cylindrical aquarium in Berlin burst, spilling 1 million liters of water, 1,500 dead fish and debris on a major road. The cause is still unclear. Around 350 people staying at the hotel in the complex that houses the aquarium had to leave the building.
Twitter suspended the accounts of several prominent U.S. journalists who recently wrote about its new owner Elon Musk. The suspensions echo chaotic actions at Twitter since Musk took over. 'We have a problem, @Twitter', the German Foreign Ministry tweeted in response
The Pentagon is seen from the air in Washington, U.S., March 3, 2022. REUTERS/Joshua Roberts/File Photo
U.S.
The Senate passed the National Defense Authorisation Act (NDAA) authorizing a record $858 billion in annual defense spending and rescinding the military's COVID vaccine mandate. Senators also passed a bill to avoid partial government shutdown ahead of a midnight Friday deadline. Both were sent to President Joe Biden to sign them into law.
At least four major suppliers of Hyundai Motor Co and sister Kia Corp have employed child labor at Alabama factories in recent years, a Reuters investigation found. Read our special report.
A bill for a referendum on three potential futures for Puerto Rico – full independence, U.S. statehood or sovereignty with formal U.S. association – was passed by the House of Representatives. The measure had little chance of being taken up by the Senate.
Californian regulators voted to approve a plan to reduce the state's carbon-dioxide emissions by 85% by 2045, reaching carbon neutrality then, including by cutting petroleum usage to one-tenth of the current level.
Three men convicted of playing supporting roles in a foiled plot to kidnap the governor of Michigan in 2020 were sentenced to multiple years in prison, as two of the conspiracy's ringleaders await sentencing before the end of the month.
Harvard University named Claudine Gay, the school's dean of Faculty Arts and Sciences, as its 30th president, the first Black person and only the second woman to hold the job.
The U.S. National Archives released more than 13,000 documents related to the 1963 assassination of then-President John F. Kennedy. Biden issued an executive order authorizing the release, which is not expected to include any new bombshells.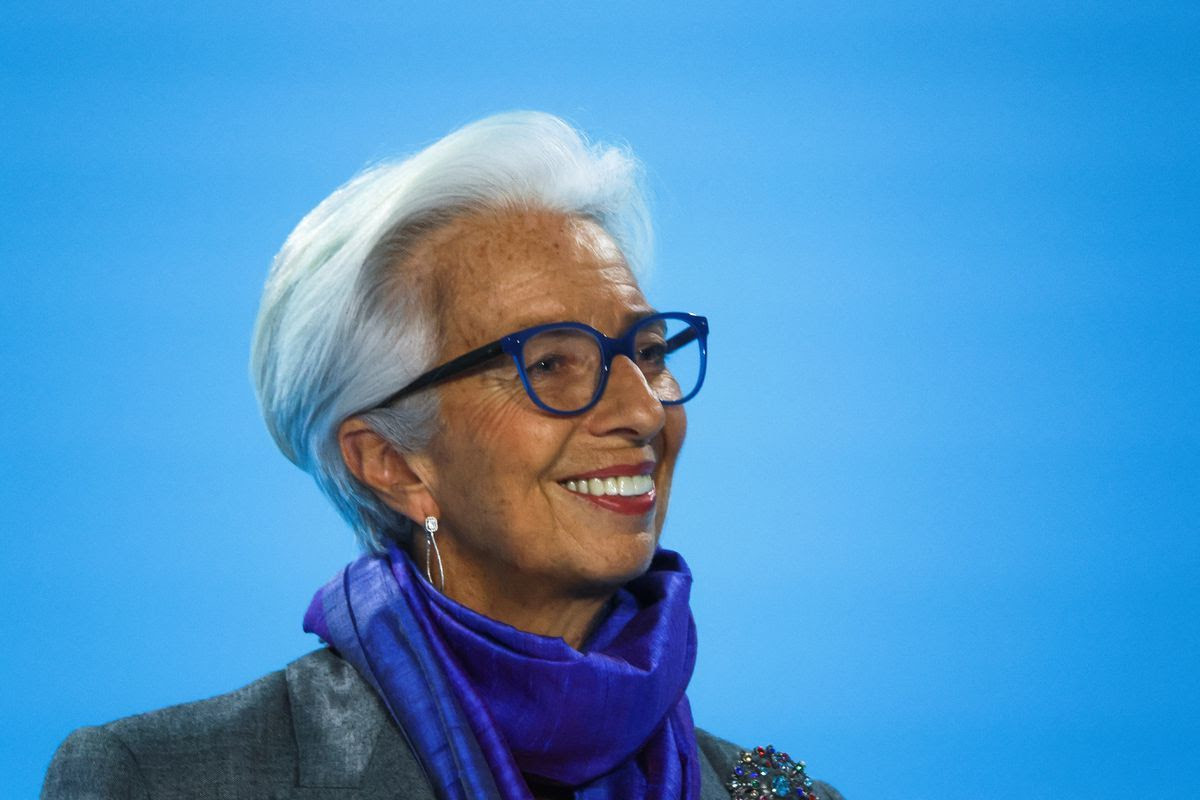 European Central Bank (ECB) President Christine Lagarde at a news conference following the ECB's monetary policy meeting in Frankfurt on December 15, 2022. REUTERS/Wolfgang Rattay/File Photo
BUSINESS
World stocks were stuck near one-month lows and government bond markets came under fresh selling pressure, a day after a slew of central banks jacked up interest rates and signaled that the fight to tame inflation was not over yet.
Russia's central bank held its key interest rate at 7.5% at its final meeting of the year on Friday but slightly shifted its rhetoric towards growing inflation risks as the country's military mobilization was adding to labor shortages.
Germany's inflation is likely to be higher than thought next year while a recession will now certainly hit the euro zone's biggest economy, the Bundesbank said in a biannual forecast.
A group of media companies, including the New York Times and Dow Jones, is set to argue to the judge overseeing the FTX bankruptcy that they should be allowed to request that the collapsed crypto exchange make public the names of its customers.
At a shareholder meeting on Friday, Volkswagen shareholders renewed their criticism of CEO Oliver Blume's dual roles, as CEO of VW and Porsche, even as they prepared to rubber stamp a roughly 9.6 billion euro ($10.2 billion) special dividend following the listing of Porsche AG.