Rio's hotly contested carnival parade has been won by the Imperatriz Leopoldinense samba school with its tribute to a Brazilian outlaw from the early 20th Century which many compare to Robin Hood.
Captain Virgulino Ferreira, better known as Lampião, is a controversial figure. Considered a folk hero by some, others say he was a mere bandit.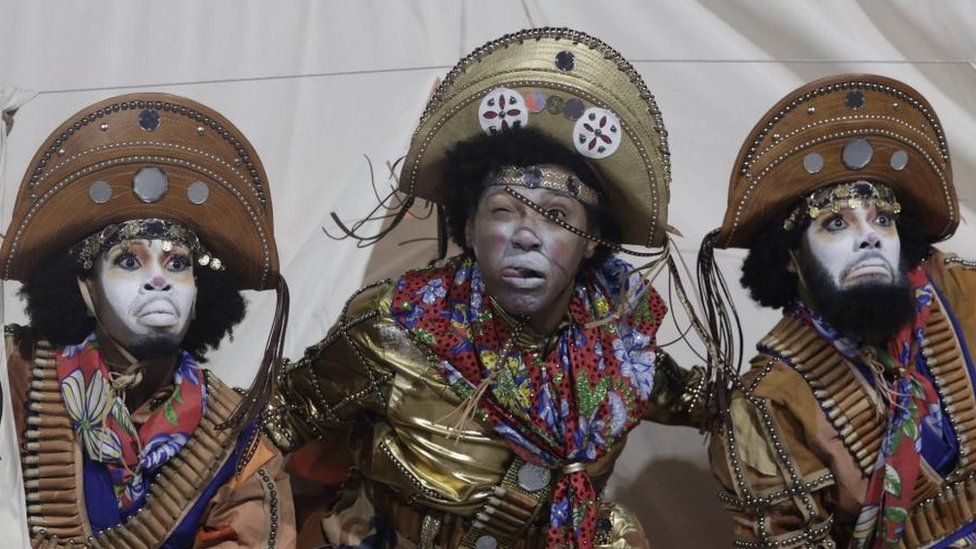 Born at the end of the 19th Century, Lampião grew up in Brazil's rural northeast. After a dispute with a powerful landholder. his family fell on hard times and Lampião and some of his brothers joined a group of local outlaws.
Gangs of bandits like the one led by Lampião roamed the countryside of Brazil's northeast, looting and stealing.
They also demanded protection money from landowners in exchange for not targeting their properties.
While they had the support of some locals who saw them as attacking the vast inequalities between the rich and the poor in this region of Brazil, they were hunted by those whom they terrorised.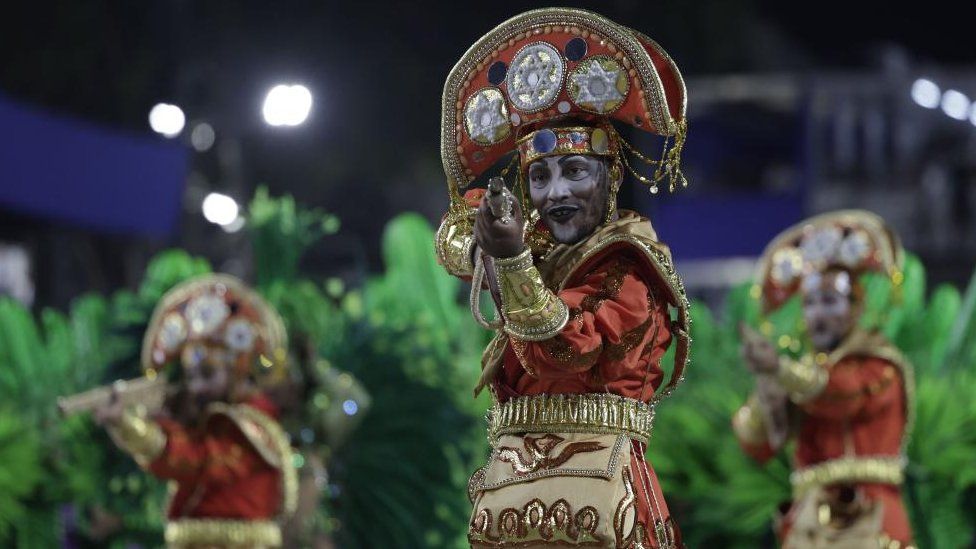 Some of the floats were decorated with huge skulls and made to looks like scenes from hell, with dancers dressed as devils in a nod to the legend that Lampião ended up in hell after his life of crime.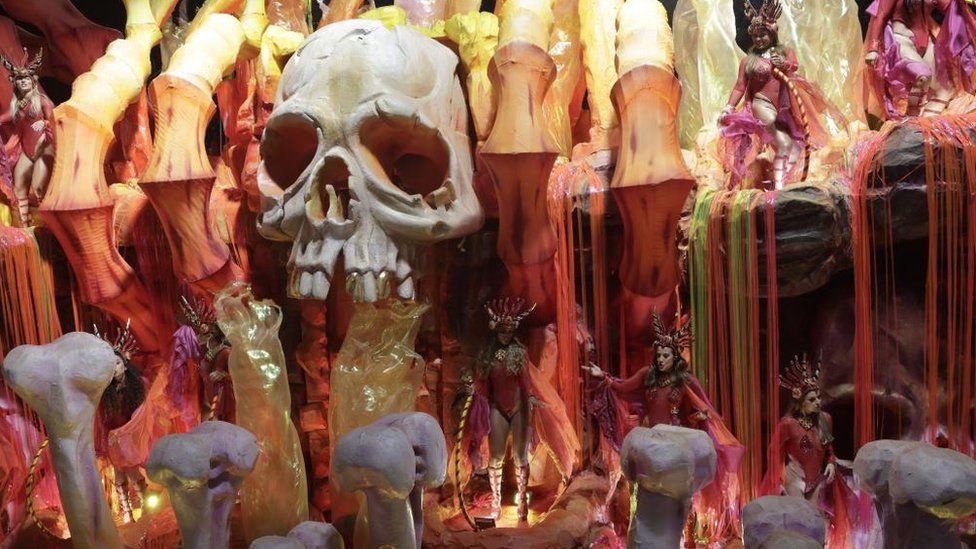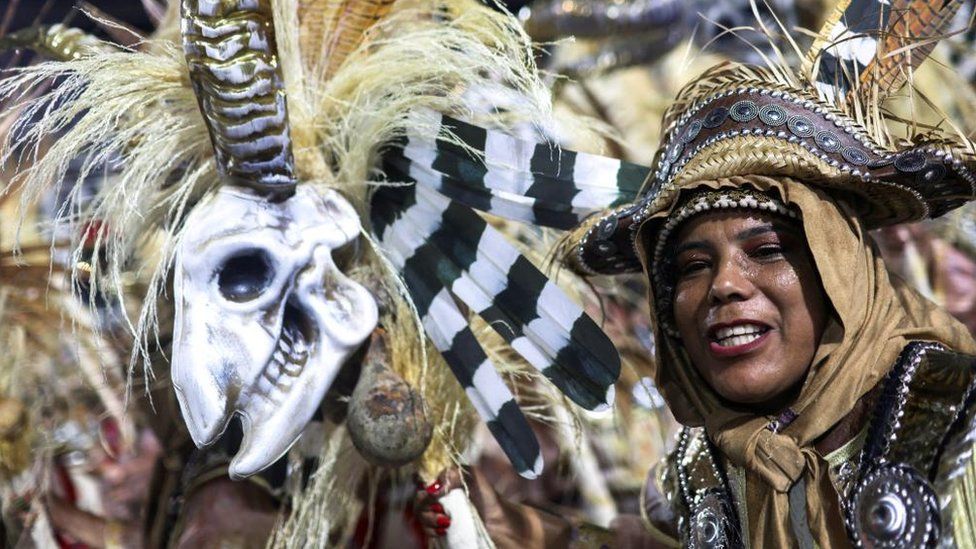 Some revellers donned glasses to imitate the bespectacled bandit.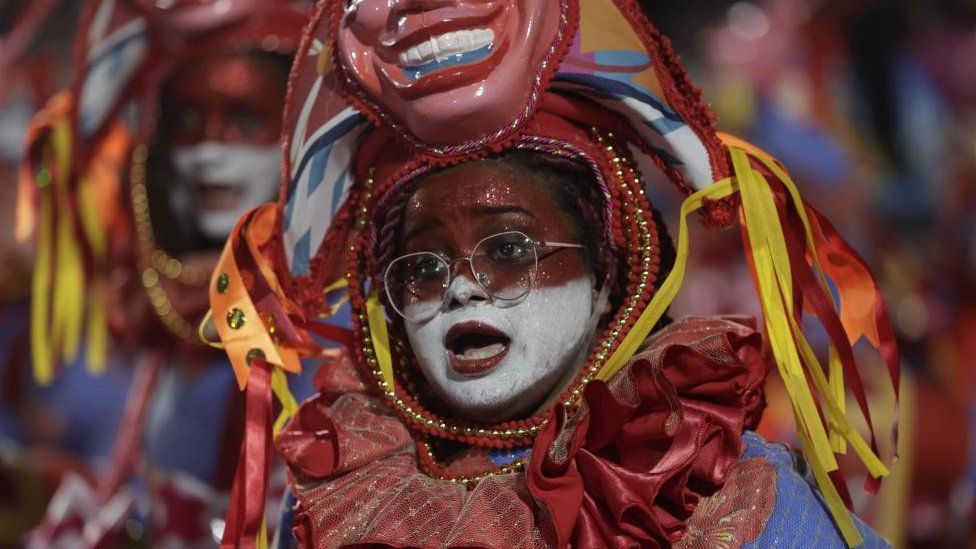 While carnival costumes are often rich in sequins and bold colours, Imperatriz Leopoldinense's costumes featured the earthy tones of Brazil's northeast, the home of Lampião and his outlaws.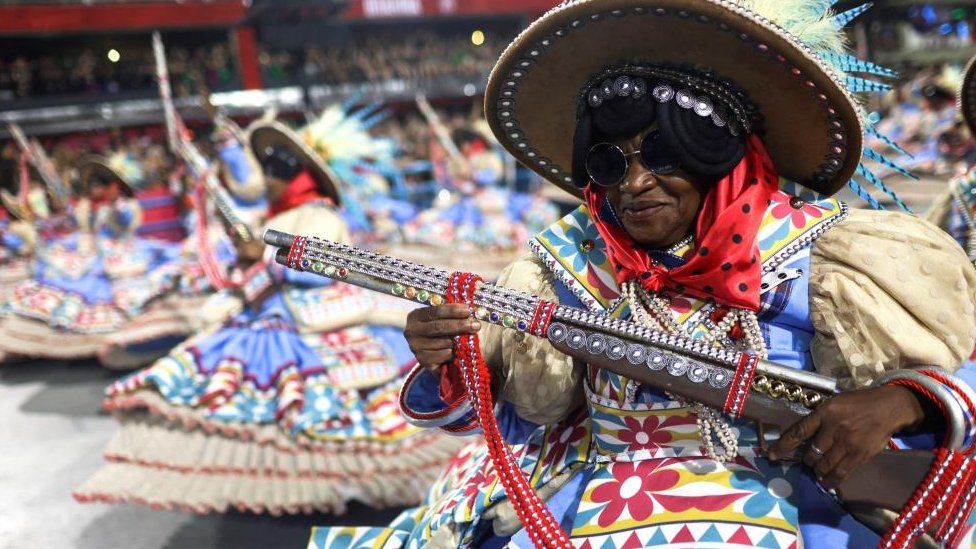 Other samba schools competing for the title went for the brightly coloured feathers usually associated with carnival.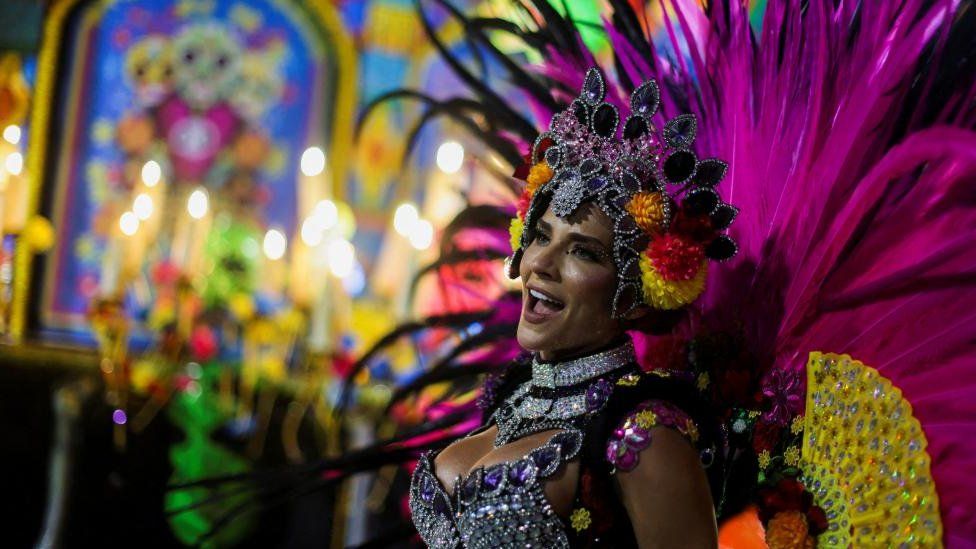 Many also featured exotic animals on their floats, such as this white tiger.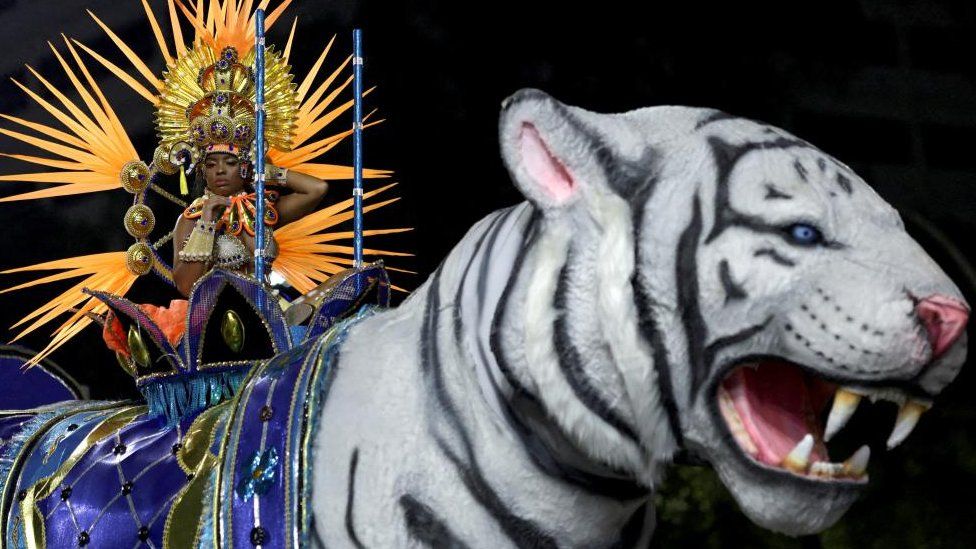 Vila Isabel wowed spectators with their St George fighting a dragon.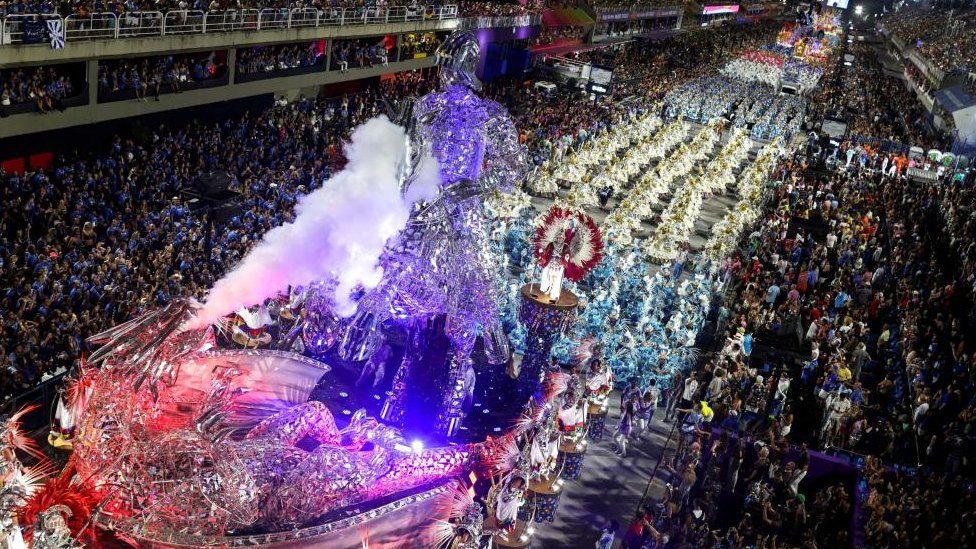 Many also praised Viradouro's drum queen Erika Januza and the boundless energy she brought to the parade.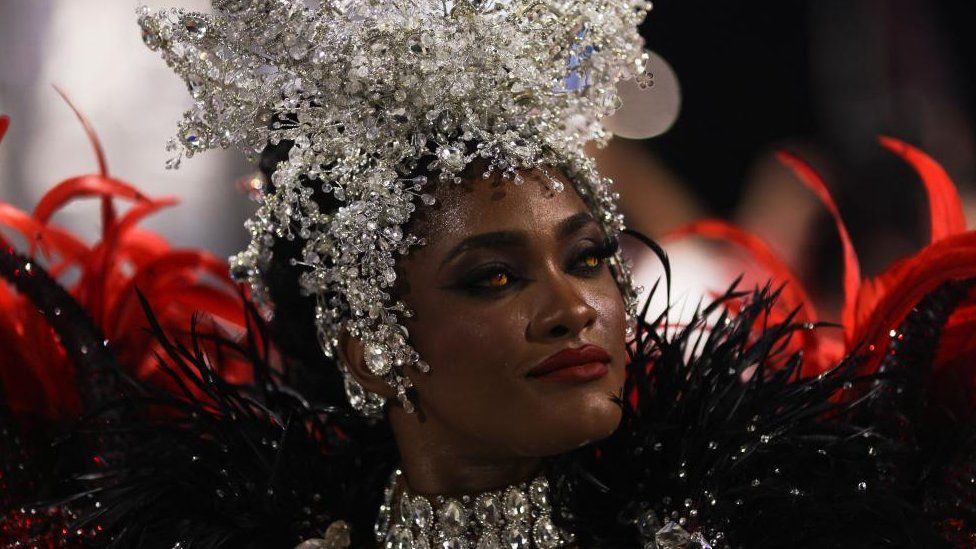 Other members of Vila Isabel took their inspiration from satyrs.