A chronology of key events from the BBC:

St Kitts and Nevis country profile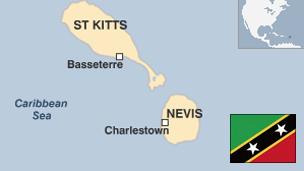 The former British colony of St Kitts and Nevis has beaches, scenery and a warm, sunny climate that are a great tourist attraction. It is also vulnerable to hurricanes.
The islands of St Kitts – also known as St Christopher – and Nevis have been in an uneasy federation since independence from Britain in 1983, with some politicians in Nevis saying the federal government in St Kitts – home to a majority of the population – had ignored the needs of Nevisians.
But a referendum on secession held in Nevis in 1998 failed to gain the two-thirds majority needed to break away.
Under the constitution, Nevis has considerable autonomy and has an island assembly, a premier, and a deputy governor-general.
Tourism, offshore finance and service industries are important sources of income – more so since a centuries-old but loss-making sugar industry was wound down in 2005 with the loss of hundreds of jobs.
Federation of Saint Kitts and Nevis
Capital: Basseterre
Area

269 sq km (104 sq miles)

Population

52,000

Major language

English

Major religion

Christianity

Life expectancy

68 years (men), 71 years (women)

Currency

East Caribbean dollar
Head of state: King Charles III, represented by a governor-general
Prime Minister: Terrance Drew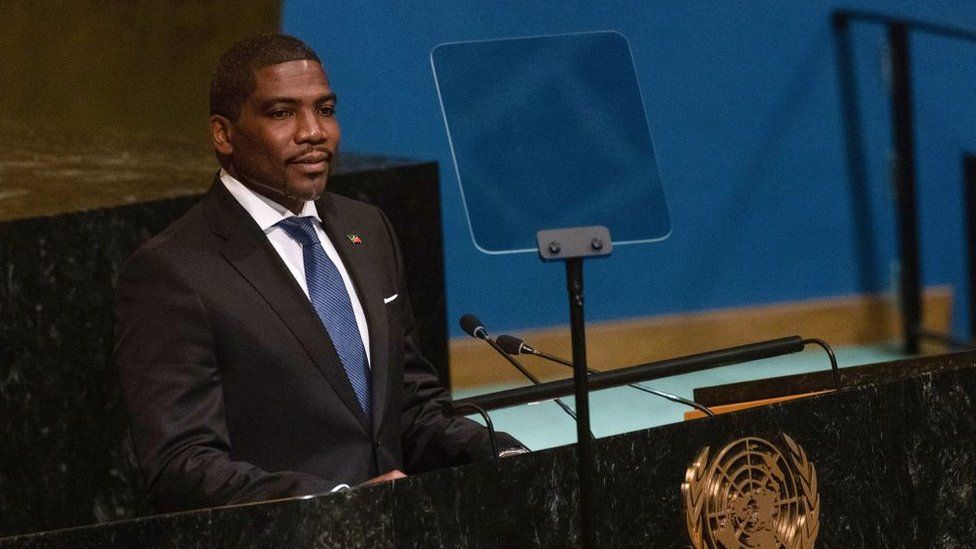 Terrance Drew was elected as prime minister after his St Kitts-Nevis Labour Party (SKNLP) won the August 2022 general election.
Mr Drew is the fifth prime minister since the country gained independence from Britain in 1983.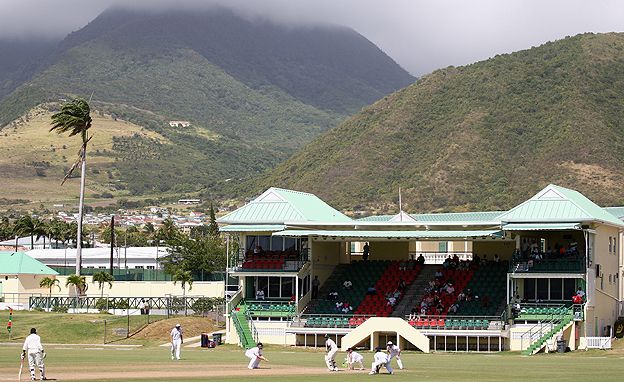 HISTORICAL TIMELINE
1493 – Christopher Columbus lands on the islands and names St Kitts after his patron saint, Christopher.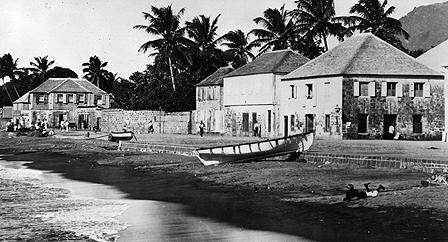 1623 – The British establish their first Caribbean colony on St Kitts.
1626 – The British massacre 2,000 indigenous Caribs.
1628 – The British establish a colony on Nevis.
1783 – France relinquishes claims on St Kitts in the Treaty of Versailles.
1871 – St Kitts, Nevis and Anguilla united as a British dependency.
1932 – Centre-Left Labour Party founded to campaign for independence.
1967 – St Kitts, Nevis and Anguilla become an internally self-governing member of the West Indies Associated States with Labour Party leader Robert Bradshaw as prime minister.
1970 – Nevis Reformation Party founded, campaigns for independence.
1971 – Anguilla placed under direct British rule following a rebellion against domination by St Kitts.
1980 – Anguilla granted a constitution and its union with St Kitts and Nevis formally revoked.
1983 – St Kitts and Nevis jointly attain independence within the British Commonwealth with Kennedy Simmonds as prime minister.
1993 – Anti-government demonstrations take place following an inconclusive general election.
1994 – A state of emergency is declared after anti-government riots by Labour Party supporters in the capital, Basseterre.
1995 – Prime Minister Kennedy Simmonds loses in a general election which he had called following a scandal involving allegations of drug smuggling; Labour Party leader Denzil Douglas becomes prime minister.
1997 – Nevis legislators authorise a referendum on the issue of whether the island should secede from St Kitts.
1998 July – St Kitts and Nevis carries out its first execution in 17 years despite international protests.
1998 August – Referendum on Nevis independence fails to achieve the two-thirds majority required for the island to secede.
1998 September – Hurricane George strikes.
2000 – Denzil Douglas begins a second term as prime minister after his Labour Party wins a majority of seats in a general election.
2003 March – Largest hotel complex in the eastern Caribbean opens on Frigate Bay, St Kitts.
2004 October – Denzil Douglas begins a third consecutive term as prime minister.
2005 March – Government decides to close the 300-year-old, loss-making sugar industry after the 2005 harvest.
2008 December – First execution in over a decade when Charles Elroy Laplace was hanged for murder. Government said it hoped this would serve as a deterrent against high levels of violent crime.
2010 January – Denzil Douglas wins a fourth consecutive term as premier.
2012 May – Paris Club of creditor governments agrees to restructure St Kitts and Nevis' public debt, cutting interest payments by 90%.
2014 May – The US Treasury warns that "illicit actors" are abusing a scheme offering fast-track St Kitts and Nevis citizenship in return for investing in the country.
2015 February – The Team Unity coalition wins elections, ending the former ruling Saint Kitts and Nevis Labour Party's 20-year reign.
2022 August – Terrance Drew elected as prime minister after his St Kitts and Nevis Labour Party (SKNLP) wins the general election. x