While Donald Trump is the first former US president to be charged with a criminal offence, elsewhere many other ex-leaders have found themselves in the dock.
And as some of these cases show, prosecution for alleged crimes has not proved to be a barrier to getting back into power.
So who are the highest-profile former leaders to face charges and what happened to them?
Italy – Silvio Berlusconi
The four-times PM has been embroiled in numerous criminal trials, and once claimed he was "the most persecuted man in the entire history of the world".
In 2013, Berlusconi was convicted of sex with an underage prostitute in what became known as the "bunga bunga" case. He was cleared on appeal in 2015.
Prosecutors in that case claimed witnesses were bought off, for which he was again acquitted in February this year.
Other cases saw him serve a year of community service for tax fraud in 2012 and receive a year's jail sentence for breaching confidentiality after he arranged for a police wiretap of one of his political rivals to be leaked and published in a newspaper.
He did not actually serve time in jail due to his age.
Berlusconi said he was being targeted by left-wing Milan prosecutors who were pursuing a vendetta against him.
On Wednesday, he was being treated in intensive care in a cardiac unit in Milan.
Luiz Inacio Lula da Silva (Lula) served two terms as president but was then found guilty of receiving a bribe from a Brazilian construction firm in return for contracts with Brazil's state oil company Petrobras.
The former metal worker spent 580 days in jail and was banned from contesting the 2018 election before his conviction was annulled and he returned to the political fray.
"They tried to bury me alive and here I am," he said after beating far-right rival Jair Bolsonaro last year, capping a stunning political comeback.
South Korea – Park Geun-hye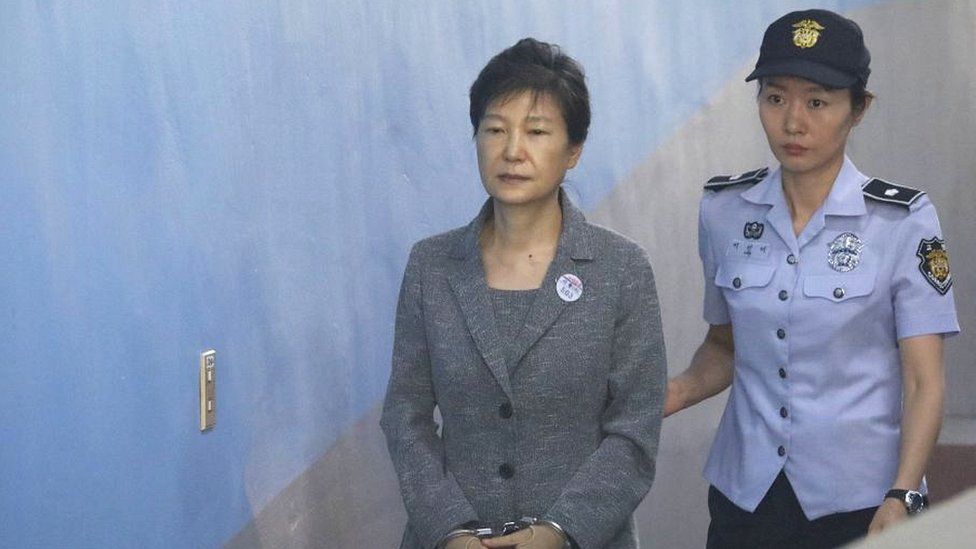 Park was South Korea's first female president and its first democratically-elected leader to be forced from office.
She was impeached in 2017 and subsequently convicted of abuse of power and coercion for colluding with a close friend, Choi Tae-min, a pseudo-Christian cult leader dubbed "the Korean Rasputin".
Choi was found to have used her connection to Park to pressure conglomerates for millions of dollars in donations.
However in late 2021 Park was pardoned by then president Moon Jae-in and released from prison.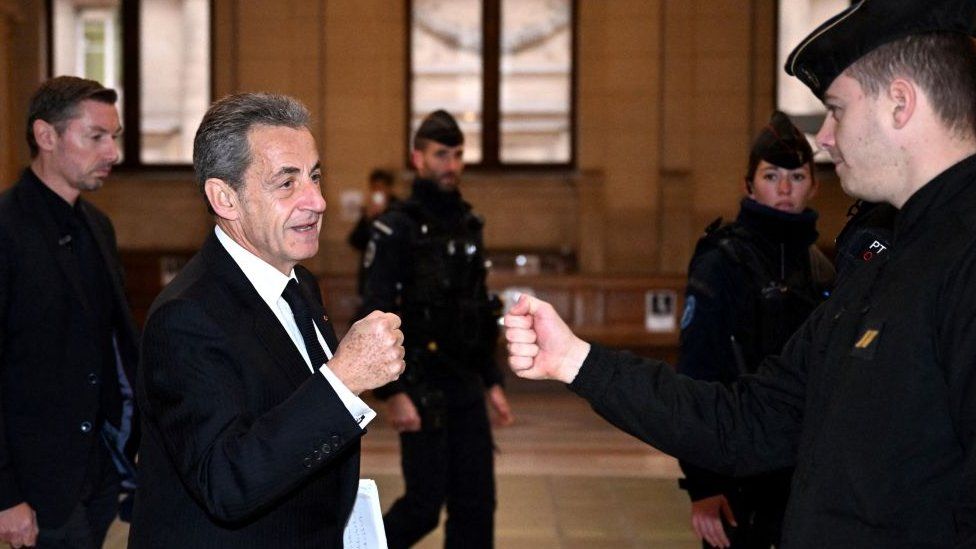 Two of the years in prison were suspended, but Mr Sarkozy is yet to actually serve time after he appealed the sentence. His appeal hearing will take years.
South Africa – Jacob Zuma
The former president was sentenced to 15 months in prison after he failed to attend an inquiry into corruption during his presidency.
He handed himself into police, but not before a public standoff that led to violent protests leading to the deaths of more than 300 people.
Zuma faced other charges of corruption and fraud. He was jailed in his late 70s over crimes that took place while he served as president from 2009 to 2018.
The former prime minister was jailed for 12 years in the first of several multi-million dollar corruption trials. The 1MDB scandal around a state-owned wealth fund in Malaysia uncovered a global web of fraud and corruption.
Najib denies all wrongdoing and says he was misled by financial advisers – in particular fugitive financier Jho Low.
He pleaded not guilty to criminal breach of trust, money laundering and abuse of power and after he was sentenced, appealed the conviction.
But a court rejected his appeal and in August he started his jail sentence.
The country's former prime minister Ehud Olmert was sentenced to two years and three months in prison for fraud. He was released early in 2017.
Olmert has since retired from politics, but was found guilty of defamation in November last year over comments he made about current Prime Minister Benjamin Netanyahu.
Mr Netanyahu is currently on trial on charges of bribery, fraud and breach of trust.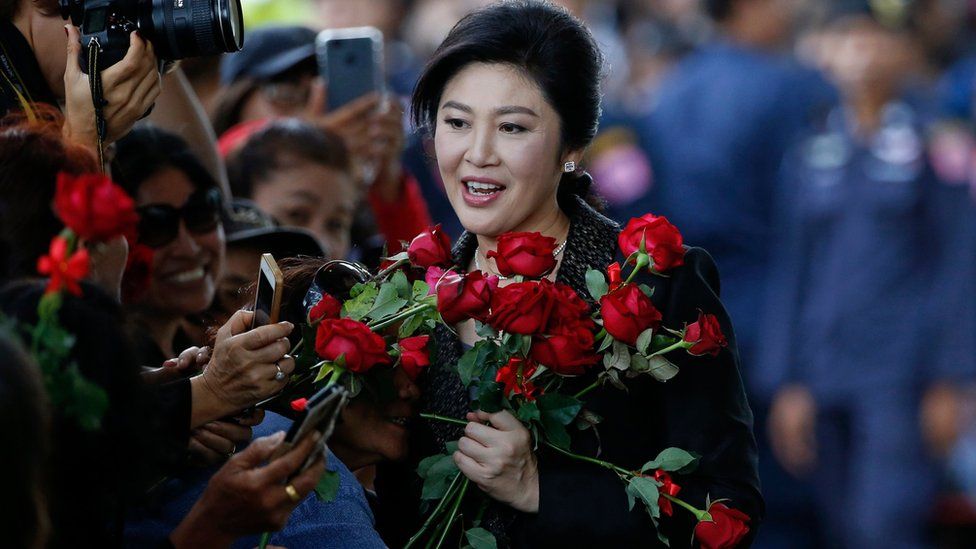 Thailand – Yingluck Shinawatra
The former prime minister was charged with negligence for failing to prevent excessive losses and corruption in a rice subsidy scheme under her administration.
Yingluck's government was toppled by the military in 2014, and she was impeached over her role in the rice scheme a year later. She said the trial was politically motivated.
She secretly left the country in August 2017 just as she was due to appear for a verdict and was sentenced in absentia to five years in jail.
Yingluck is the sister of former PM Thaksin Shinawatra, who was ousted by the military in 2006.
She is serving a sentence of 10 years in prison over what prosecutors say was a coup to oust her predecessor Evo Morales.
Mr Morales quit and fled Bolivia after the chief of the army urged him to step down amid protests over allegations of vote rigging after the 2019 election. Áñez took over as interim president.
But Mr Morales' Mas party won fresh elections the following year, paving the way for him to return to Bolivia from Argentina and take over the party leadership. His colleague Luis Arce was elected president.
Áñez has repeatedly said she is the victim of a political vendetta.