Exclusive: Group brought up in 60s and 70s want redress for 'educationally subnormal' label applied disproportionately to black children
Black people wrongly labelled "educationally subnormal" as children in the UK before being sent to special schools have launched a campaign demanding an apology and compensation from the government.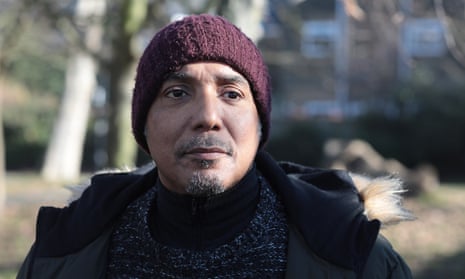 They say their lives have been ruined by their early experiences during the 1960s and 70s. They were told they were "backward" or "slow" or "a dunce", and placed in schools with no curriculum, no exams and no qualifications. The consequences have lasted a lifetime, blighting their confidence, self-esteem and life chances.
Some of their stories were highlighted in a 2021 BBC TV documentary called, Subnormal: A British Scandal. Since then however, more victims have come forward to share their experiences and are working with lawyers to try to secure compensation for negligence and post-traumatic stress.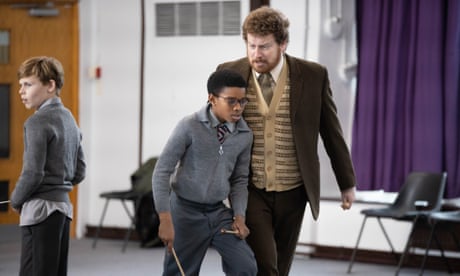 The documentary described how, from 1945, children thought to have limited intellectual ability were described by a new term, "educationally subnormal" (ESN). A leaked report by the Inner London Education Authority revealed it was applied disproportionately to black children, often based on IQ tests that were biased.
"The trauma has been lifelong for those who were robbed of an education," said the Labour MP Kim Johnson, who is supporting their claim.
Those affected were children of the Windrush generation. Noel Gordon's parents arrived in the UK from Jamaica in 1960. He was born six years later, then at the age of four his family discovered he had sickle cell disease.
His parents were told there was a place for him at a special school – a state boarding school – where a matron could keep an eye on his health. It turned out to be what was known at the time as an ESN school. He suffered racist abuse and had little formal, academic education.
"It was soul-destroying," said Gordon. "All the things I could have learned and didn't because there was no curriculum, there were no exams. I couldn't punctuate, I couldn't spell. Normally, when you go to school, year after year, you're getting tested and you build your confidence up. I didn't have any of that. I felt inadequate."
He has spent a lifetime trying to catch up, completing a range of qualifications including a degree in information systems and a PGCE, and writing a children's book, but the stigma remains. "There are many that will not talk about their experiences because they feel ashamed.
"The most damaging thing about being in a special school is the lack of self-belief and confidence. That was sucked out of us. I left the school a blank template. I had to pick up the pieces and start again."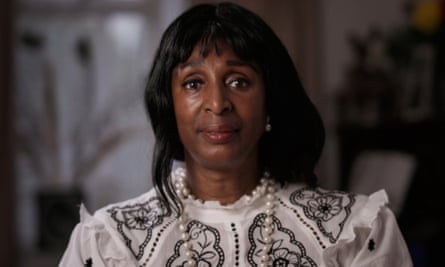 Maisie Barrett also ended up in a special school at the age of six. "They told my mother I was backward." Thirty years later she was diagnosed with dyslexia, but the damage was already done. "When a Caribbean parent heard the word 'special', they thought they were lucky. In fact, I didn't learn anything."
Her mother later sought a second opinion from a social worker, who carried out an assessment. "She said to my mother I was intelligent. That was the first time I had heard the word intelligent." At the age of 13, Barrett was transferred to a mainstream school, but it was too late. She had missed too much.
"My brain, all those years, had not been stimulated. Other children thought I was quite weird. I was a big girl and I could not read or write. I became a loner. I convinced myself I was useless. I could not learn. There was nothing I could really do."
Marriage and motherhood seemed her only option, but she was ill-prepared for that too. She says her children have suffered as a consequence. "I didn't have any confidence or self-esteem because of the educational background I had," Barrett said. "Up to this very day, it's affected my whole life." She went to study for a degree in Caribbean studies and creative writing, and is writing her third book, but "it's been a great struggle"'.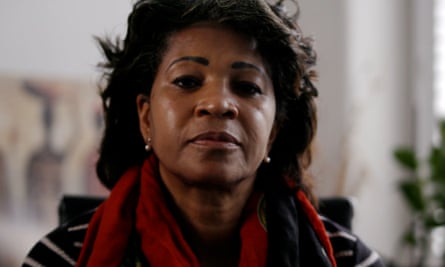 Ann-Marie Simpson, who came to England from Jamaica at the age of nine after little formal education, also ended up in a special needs school after being excluded from the mainstream for getting into fights. "I recall having an assessment by a psychologist and my mum was advised I needed special education. But I don't know what my special needs were."
Of her new school, she said: "There was no proper curriculum. I never sat an exam. It was more like containing. At the time I was very, very embarrassed. I would not tell anyone where I went to school." She has since studied via evening classes and access courses, and is now a social worker.
Frances Swaine, a consultant solicitor at Leigh Day who is working with the group, said potentially hundreds of people were affected by the ESN scandal. An event is being held in the House of Commons on 1 March to highlight the campaign. A petition calling for justice for those affected has also been set up.
"Each individual client is very severely damaged by what happened to them," she said. "There are a lot of people who feel very ashamed about themselves. They did not realise the lack of education they suffered was not their fault.
"Our case is the fact they should never have been sent to these schools in the first place. If a proper investigation had been done, they would have been properly placed within a mainstream school."
She said her clients did not have the kind of disabilities that required a place in special school. In some cases, children ended up there because they had a strong Jamaican accent, or because teachers thought the best way to "keep them under control" was to put them in a separate setting. Others underwent an IQ test that was culturally biased and included questions they could not possibly answer because of their different experiences, but it was put down incorrectly to low IQ.
"In quite a number of cases what we see is a bias and systemic racism towards a group of children who were very vulnerable," said Swaine. "It's very clear for a lot of them that wrong or careless decisions were made."
Swaine is representing eight clients, but there are likely to be more. "A lot of them have kept their school reports, the way everybody does, so there's quite a lot of history there. And local education authorities also have not destroyed their records," she said.
According to Swaine, there are precedents for this kind of action, which falls beyond the normal time limits, with the infected blood inquiry, the independent inquiry into child sexual abuse and the Windrush compensation scheme.
Johnson, who sits on the Commons education select committee and is hosting the 1 March event, believes there are parallels today with the disproportionate numbers of black children put in lower sets, affected by fixed-term exclusions and sent to pupil referral units. She would like to see an inquiry into race in education.
"The persistent exclusion of black children from mainstream schooling presents a crisis situation. Unlike the 60s and 70s, we know the scale and nature of the problem today. There needs to be a sense of urgency and not delay from the Department for Education on how to put an end to the routine exclusion of black children from education."
The DfE said: "Racism in all its forms is abhorrent and has no place in our schools or society, and the Equality Act makes it clear that any discrimination against pupils on the basis of their race is unlawful."