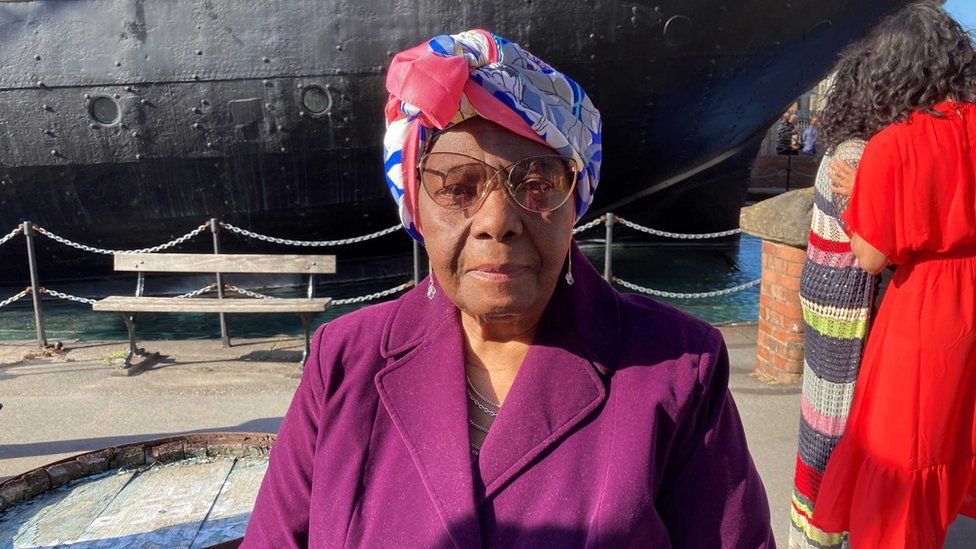 A dinner has been held in Bristol to mark 75 years since the Windrush generation began arriving in the UK.
The SS Great Britain hosted the event to celebrate the contributions that the arrival of migrants from the Caribbean have made to the region and country.
Upon arrival, guests were serenaded by the Windrush Reggae Choir.
Iona Keen, from the trust which runs the ship, said it was "really exciting" and "fantastic to be hosting" Friday's event.
Ms Keen, who is head of interpretation at the trust, said it seemed fitting considering the SS Great Britain took migrants from the UK to Australia more than 100 years before the Windrush generation came to the UK.
The Empire Windrush docked at Tilbury in Essex on 22 June 1948 carrying 492 passengers.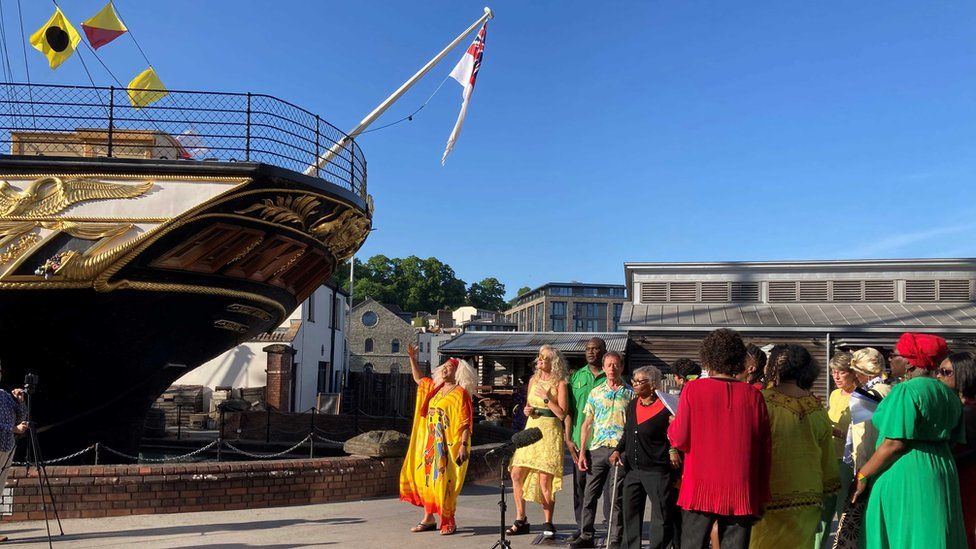 They were among the first of thousands of people invited to Britain from the Caribbean to help fill post-war labour shortages.
Beverley Ellis and Hyacinth Burrell – who both came to the UK from Jamaica in the 1960s – were guests at the event and recounted their early memories of the UK.
Ms Ellis explained she arrived at the end of January and initially wondered why her parents were giving her a fur coat.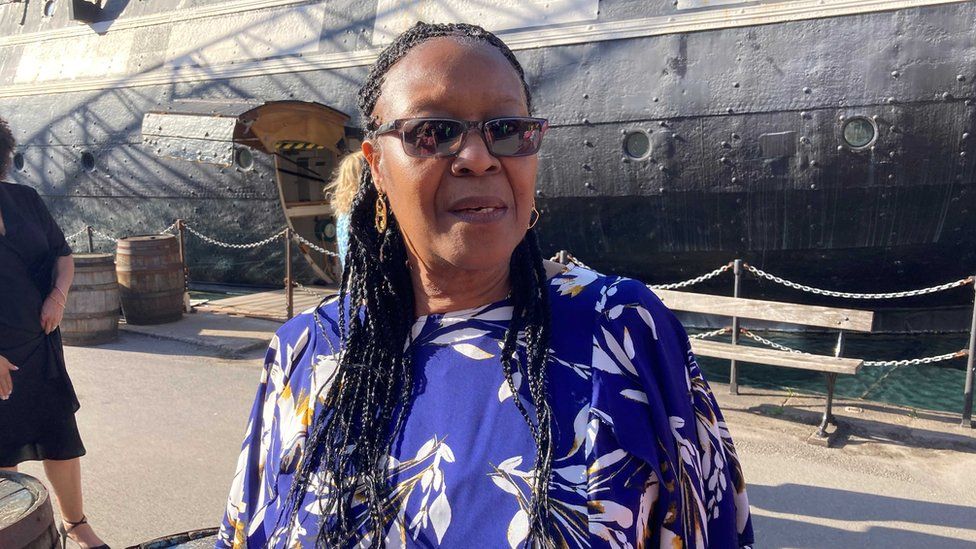 "There was snow, on the ground as well, but I didn't need the coat because the heat from Jamaica was still in me," she joked.
Mrs Burrell said she was too given a mustard-coloured coat upon arrival which remains her favourite colour to this day.
"When we arrived at where we were going to stay it was totally strange," she said.
"From living in a detached area with large gardens [in Jamaica] to a little corridor and places like that, it seemed strange.
"But after a while you get used to these things [and] adjust to whatever it is."
She said they were treated "very well" despite a lot of cultural differences.
"I felt safe and where I was people were kind to me," she added. "So I was very fortunate."