Is 'the worst cold ever' going around?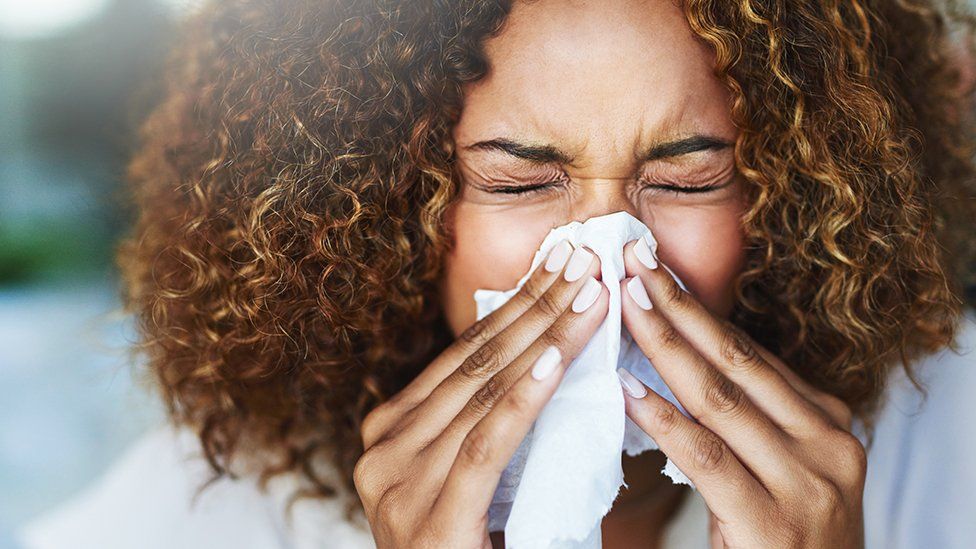 BBC- You've probably heard a lot more sniffles around if you've gone out recently or got on public transport.
Perhaps there's that one person on the work call who's not muted and starts a coughing fit before a meek: "It's not Covid, I've been tested!"
Or, maybe you've been ill and agree with people saying that what's going around right now is "the worst cold ever."
Well get used to it. Because cold season has begun.
And some people are already suffering.
'Nothing like this'
One of those is 24-year-old Rebecca London.
The retail worker from Bournemouth caught what she calls "the worst cold ever" at a festival.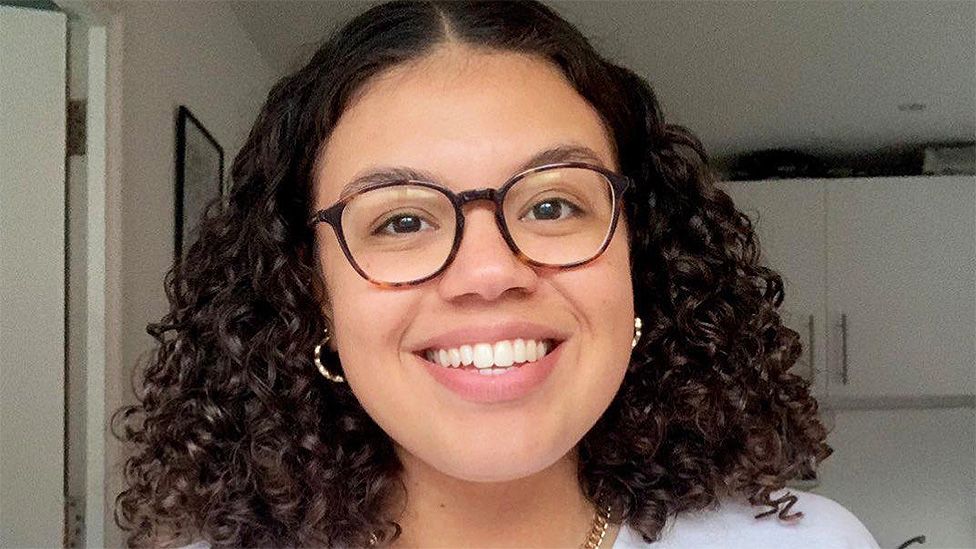 A normal cold for her would have "a runny nose, sneezing, a bit of a sore throat and feeling a bit rundown".
"Nothing like this," she tells Radio 1 Newsbeat.
"I barely slept, I'd wake up in the night just coughing, a constantly runny nose and feeling so tired," she adds.
Rebecca did lateral flow tests and got negative results, but has been ill for more than a week, and was left wondering "if it's ever going to end".
And she's not the only one.


It may not be Covid, but it is linked to what's happened in the past 18 months.
"We've actually been seeing a rise in the number of coughs and colds and viral infections," says Dr Philippa Kaye, a GP based in London.
She says the numbers have been as high as you'd see in a normal winter and the main reason is because of the easing of coronavirus restrictions.
"We are mixing in a way that we haven't been mixing over the past 18 months," says Dr Philippa.
"During those first lockdowns, we saw numbers of other [non-Covid] infections fall. We think that that was primarily due to the restrictions on meeting up."




So while the lockdown rules were designed to stop Covid spreading, they also stopped other viruses moving between people too.
Now we're going out, meeting with friends and getting on public transport again, the common cold spreads again.
"Most of these things are respiratory driven, so say somebody talks or coughs or sneezes – you breathe it in," says Dr Philippa.
What do I do about it?
Firstly, remember the three main symptoms of coronavirus. If you have one of these, get a PCR test.
New and continuous cough – coughing a lot for more than an hour, or having three or more coughing episodes in 24 hours
Fever – a temperature above 37.8C
Change in smell or taste – either you cannot taste or smell anything, or these senses are different to normal.
If you don't have these symptoms but still want to check, you can do a free lateral flow test in England and Scotland. In Wales and Northern Ireland, certain people are eligible.
"Let's say that you've got a cough or cold and it is not coronavirus. Then most of the time these can be managed at home," says Dr Philippa.
Her recommendation is to have "loads of fluids and rest, over-the-counter simple painkillers for headaches and aches and pains.
"Even simple things like honey in a hot drink can help ease a sore throat."
She adds: "You can get lots of advice from your local pharmacist for minor coughs and colds.
"But if you become more unwell, if you cough up blood, have chest pain, if you have shortness of breath or chest tightness, then you need to seek medical advice."
Freshers flu
Look, we don't want to put new university students off their exciting first few weeks but freshers' flu will be pretty much unavoidable.
Just ask 18-year-old Noor Hashmi – studying at the University of Edinburgh, she's suffering with the worst illness she's ever had.
"Normally I'm still able to go about my day, but this one left me with muscle fatigue, a lost voice and headache that meant I've just stayed indoors."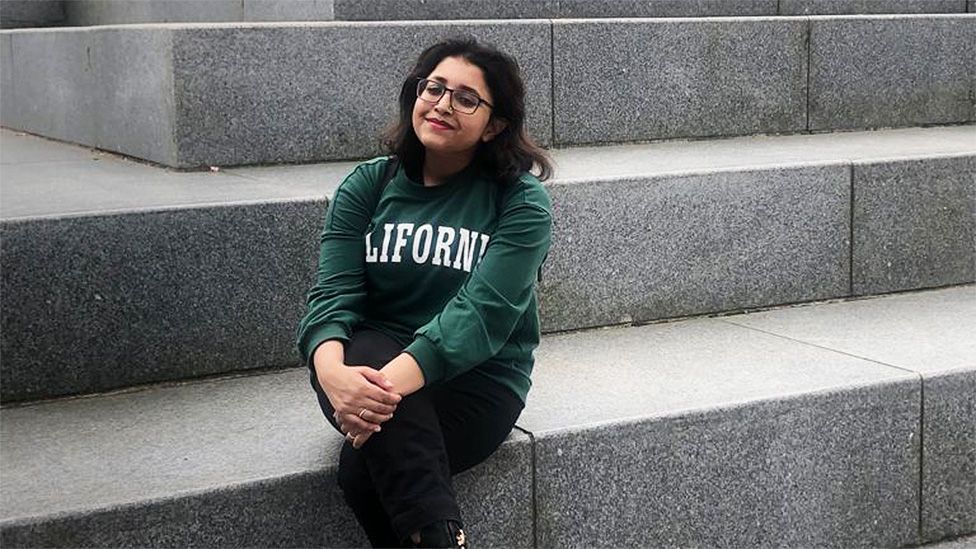 It's not actually flu though – it's just another version of the common cold.
Add in the fact that students' immune systems will probably take a battering from going out a lot, and you'll be vulnerable to it.


Luckily, protecting yourself isn't rocket science – it's a case of eating well, getting enough sleep and washing your hands regularly.
And remember to register for your local GP if you're moving somewhere new.
Noor can't wait to get back to socialising properly.
"Although I think it'll be some time before I'm socialising in a large group because everyone seems to have freshers flu right now," she adds.


====================================
Covid: Immune therapy from llamas shows promise
By Victoria Gill
Science correspondent, BBC News
comments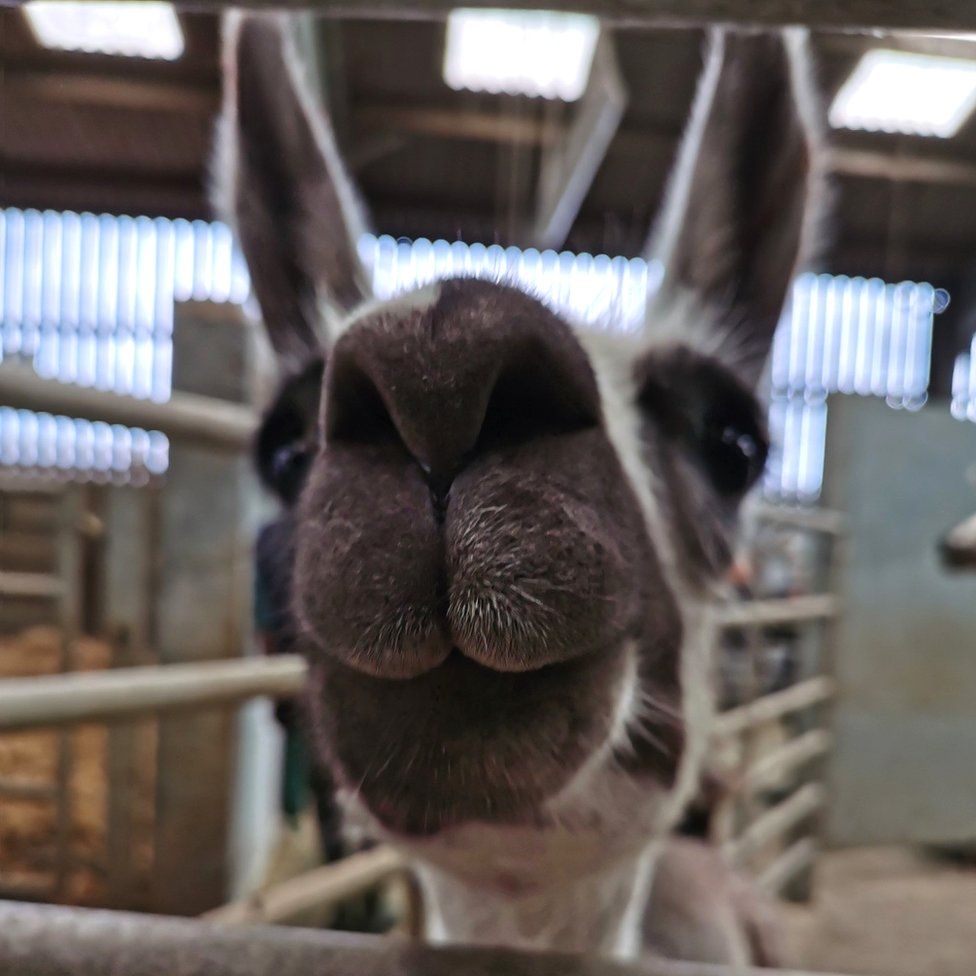 A Covid therapy derived from a llama named Fifi has shown "significant potential" in early trials.
It is a treatment made of "nanobodies", small, simpler versions of antibodies, which llamas and camels produce naturally in response to infection.
Once the therapy has been tested in humans, scientists say, it could be given as a simple nasal spray – to treat and even prevent early infection.
Prof James Naismith described nanobodies as "fantastically exciting".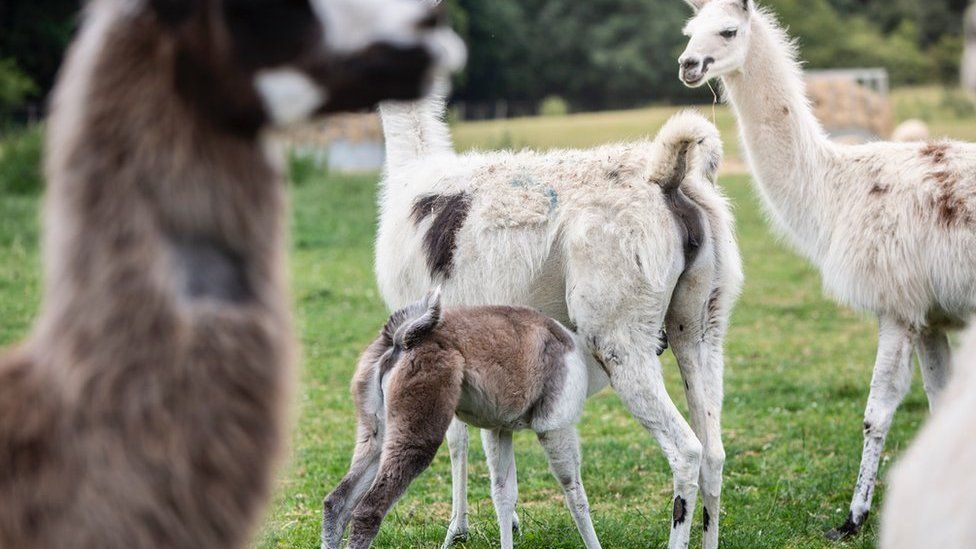 Prof Naismith, who is one of the lead researchers and director of the Rosalind Franklin Institute in Oxfordshire, explained that coronavirus-infected rodents treated with the new nanobody nasal spray fully recovered within six days.
The treatment has, so far, been tested only in those lab animals, but Public Health England said it was among the "most effective SARS-CoV-2 neutralising agents" it had ever tested.
This apparent covid-fighting potency comes from the strength with which nanobodies bind to the virus.
Just like our own antibodies, virus-specific nanobodies latch on to and bind to viruses and bacteria that invade our bodies. This binding essentially tags an invading virus with an immune "red flag", to allow the rest of the body's immune armoury to target it for destruction.
The nanobodies that these researchers produced – with the help of a llama's immune system – bind particularly tightly.
"That's where we had some help from Fifi the 'Franklin [Institute] llama'," explained Prof Naismith.
By vaccinating Fifi with a tiny, non-infectious piece of the viral protein, the scientists stimulated her immune system to make the special molecules. The scientists then carefully picked out and purified the most potent nanobodies in a sample of Fifi's blood; those that matched the viral protein most closely, like the key that best fits a specific lock.
The team was then able to grow large quantities of the specially selected, most potent molecules.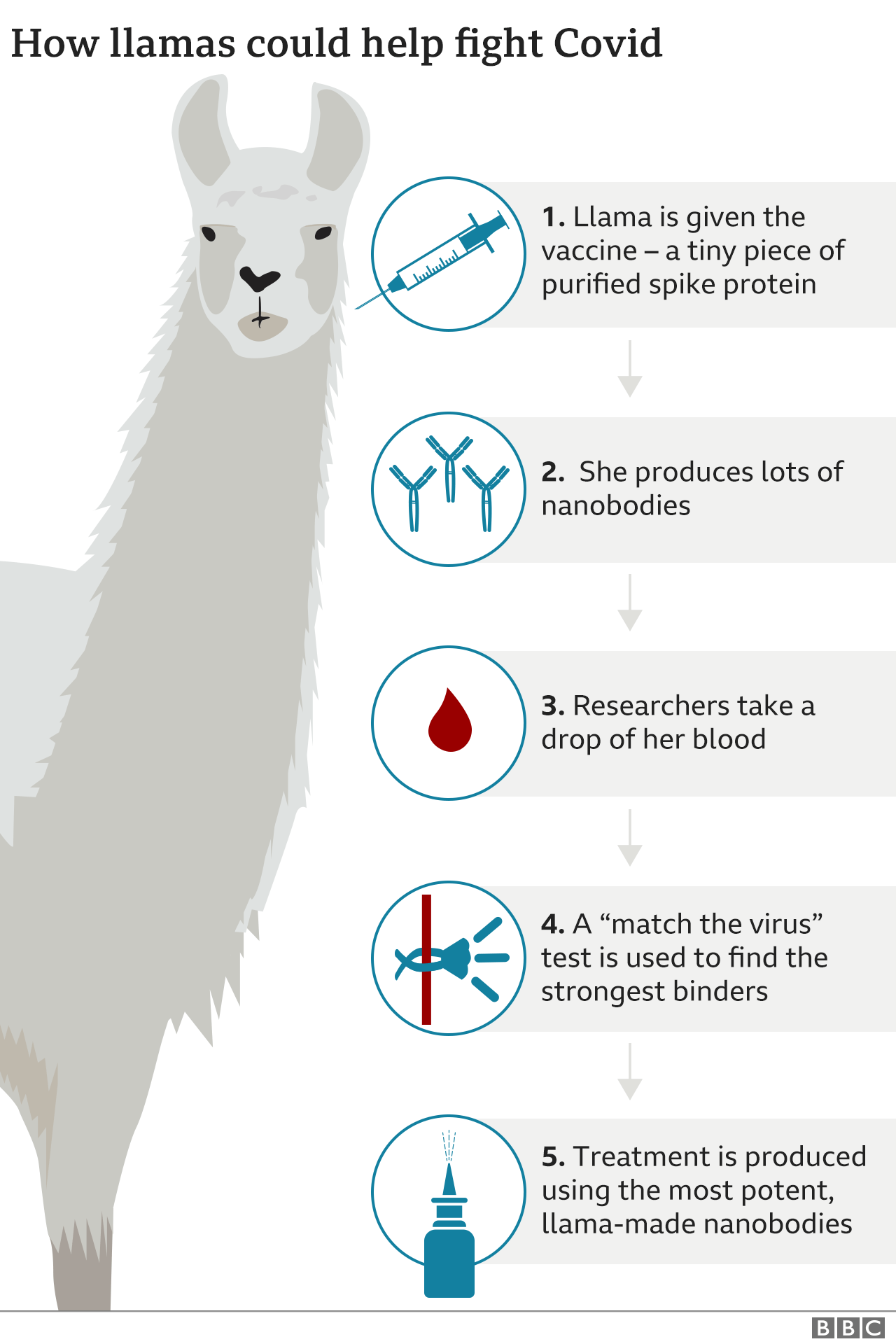 Prof Naismith told BBC News: "The immune system is so marvellous that it still does better than we can – evolution is hard to beat."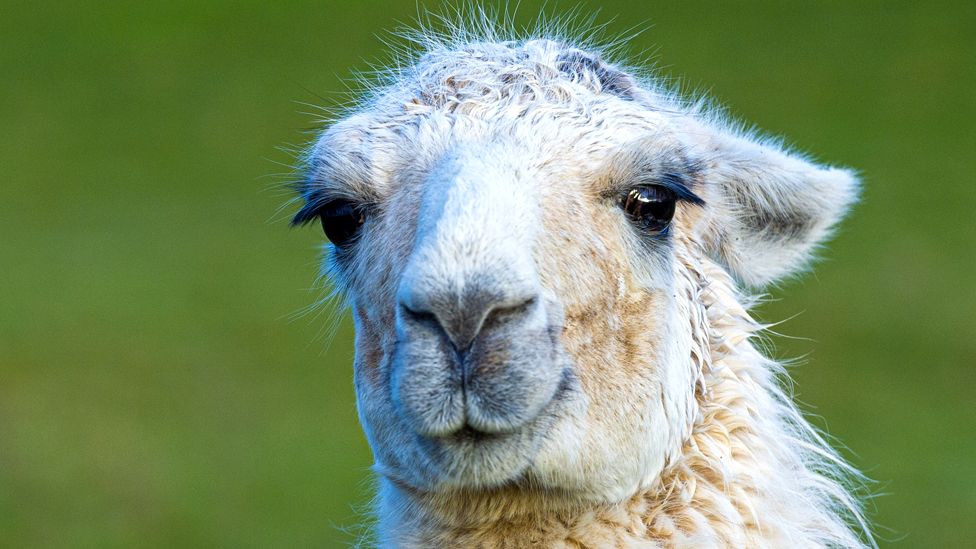 Professor Sheena Cruickshank, an immunologist from the University of Manchester said the new development was "exciting but still quite early".
"We need more data on efficacy and safety before we move to human trials," she added. "However it's very promising nonetheless and the fact it may be cheaper and easier to administer is a plus. Covid-19 will be, unfortunately, with us for a while yet, so more treatments will be needed."
"Not all of the world is being vaccinated at the same speed," he said, "and there remains a risk of new variants capable of bypassing vaccine immunity emerging."
====================================================
 Here's what you need to know about the coronavirus right now:
U.S. FDA clears Pfizer booster for older and at-risk Americans
The U.S. Food and Drug Administration on Wednesday authorized a booster dose of the Pfizer Inc and BioNTech COVID-19 vaccine for those 65 and older, all people at high risk of severe disease, and others who are regularly exposed to the virus.
The decision paves the way for a quick rollout of the booster shots as soon as this week for millions of people who had their second dose of the vaccine at least six months ago. read more
Melbourne braces for anti-lockdown protests
Police in the Australian city of Melbourne prepared for a fourth day of anti-lockdown protests on Thursday while a vaccination hub closed after protesters abused staff, the operator said, while COVID-19 cases across the state of Victoria hit a daily record. Hundreds of protesters have taken to the streets in the city of 5 million since officials this week ordered a two-week closure of building sites and made vaccines mandatory for construction workers to limit the spread of the virus.
A vaccination centre at the Melbourne Town Hall would be shut until Monday, operator cohealth said, after several of its staff were physically and verbally abused on their way to work. read more
New variants may spread more efficiently into air
The virus that causes COVID-19 may be getting better at travelling into the air, a new study suggests. Researchers found that patients infected with the Alpha variant of the virus – the dominant strain circulating when the study was conducted – put 43 to 100 times more virus into the air than people infected with the original version of the coronavirus. Some of this was due to the fact that patients infected with Alpha had increased amounts of virus in nasal swabs and saliva.
But the amount of virus being exhaled was 18 times more than could be explained by the higher viral loads, according to a report published in Clinical Infectious Diseases. Researchers also found that loose-fitting face coverings worn by patients with mild COVID-19 can reduce the amount of virus-laden particles in the surrounding air by about 50%. read more
England's top medic says transmission highest in children
England's Chief Medical Officer Chris Whitty said on Wednesday that COVID-19 transmission was highest in 12- to 15-year-olds, and that almost all unvaccinated children would get infected at some point.
Although around half of children have probably already had COVID-19, he said, protection may wane and a vaccination programme would be less disruptive to schools than if the children caught COVID-19. read more
Alaska adopts crisis standards for hospitals
Alaska, which led most U.S. states in coronavirus vaccinations months ago, took the drastic step on Wednesday of imposing crisis-care standards for its entire hospital system, declaring that a crushing surge in COVID-19 patients has forced rationing of strained medical resources. About one-fifth of Alaska hospital patients are infected with COVID-19, according to state data.
Alaska's health and social services commissioner, Adam Crum, announced that he signed an emergency addendum extending to the whole state standards of crisis care announced last week at the state's largest hospital, Providence Alaska Medical Center, in Anchorage. The document limits liability faced by providers for crisis-level medical care in all Alaska hospitals. read more
Compiled by Karishma Singh Editing by Robert Birsel