Windrush scandal victims are still facing long waits and inadequate offers of compensation, according to a new report by a global human rights group.
Human Rights Watch said the Home Office-run compensation scheme should be handed to an independent body.
Five years ago it was revealed thousands of British people, most of Caribbean origin, had been wrongly classed as illegal immigrants.
The Home Office said it was "committed to righting the wrongs of Windrush".
A spokesperson stated the scheme had "paid or offered more than £68m in compensation to the people affected", and that they would "make sure that similar injustices can never be repeated and are creating a Home Office worthy of every community it serves".
The scandal, which unfolded in April 2018, affected people who arrived in the UK from Caribbean countries between 1948 and 1971.
They have been labelled the Windrush generation – a reference to the ship HMT Empire Windrush, which docked in Tilbury on 22 June 1948, bringing workers from Jamaica, Trinidad and Tobago and other islands, to help fill post-war UK labour shortages.
This year marks the 75th anniversary of its arrival.
It also impacted people from non-Caribbean countries that were previously British colonies, who moved to the UK before immigration laws changed in 1971.
Many of those affected were unable to find work and housing or access to healthcare. Some, who had been in the UK for most or all of their lives, were wrongfully deported.
Human Rights Watch said people should be entitled to legal aid for their compensation application, because the process was "complex, subject to arbitrary decision makers and just not accessible".
It said the burden of proof placed on victims was "unreasonable", requiring people to track down employers and landlords who turned them down a number of years ago.
The organisation's report also said claimants "do not feel that they would get a fair hearing" at the Home Office, "as it is the agency responsible for the injustices".
Thomas Tobierre, 69, told the BBC he came to the UK as a young child from St Lucia in 1965, when the Caribbean nation was still a British colony.
Mr Tobierre worked as an engineer for about five decades, mostly for the same firm. But, after being made redundant in 2017, he said he was unable to take on another job because he could not prove he was legally entitled to live and work in the UK.
"It's like they're saying you don't exist," he said.
He explained that he used up his private pension fund of £14,000 while he received no income.
When Mr Tobierre applied for compensation, he spent weeks gathering evidence to prove he had been in the UK as long as he had – for example, an old primary school report from the 1960s that he happened to have kept.
He said the Home Office also asked him for evidence that he had depleted his pension fund only to tell him later that the loss of occupational pensions was not covered by the scheme.
His daughter Charlotte said she had filed a formal complaint about his pension loss not being compensated.
Mr Tobierre said the Home Office initially offered him £3,000, which – after an appeal – was revised up to £16,000 in 2020.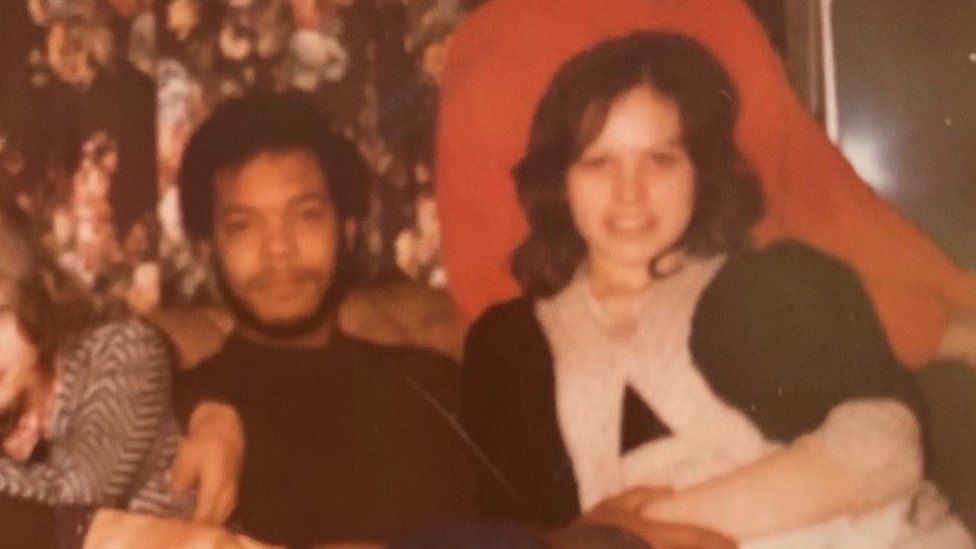 He said that while the amount was less than he lost from his pension and debts, he had accepted the settlement because he needed to pay for house adaptations for his wife, Caroline, who had stage four cancer.
Mr Tobierre said he went through the process again in 2021 when Caroline applied as a close family member of someone impacted. She had been told that she may only have about 12 weeks left to live, and wanted the money to pay for her funeral.
"They [the Home Office] put her through such a long interview," he said, adding: "She broke down so many times. I don't think that was necessary."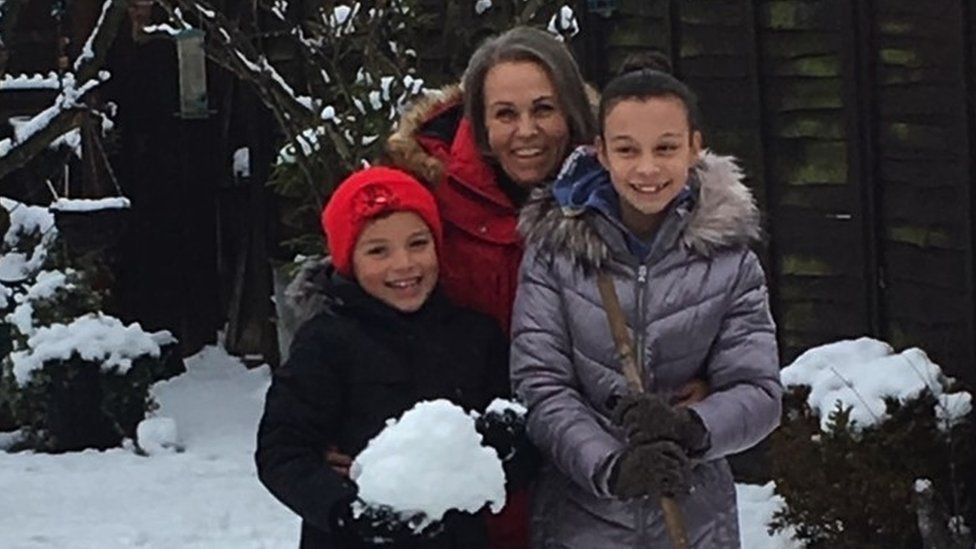 MB – whose name we have shortened – told the BBC her mum Eleanor was homeless for 25 years because she could not prove she was legally in the UK.
She applied for compensation when the scheme launched in 2019, said MB, and was asked for documents that had either been lost or never existed.
"Who keeps paperwork from the 1970s, 1980s and 1990s?" she asked. "She [her mother] remembered going to an agency [to ask for work], and her solicitor contacted them, but they said they didn't remember her. And why would they? This was years ago."
Jacqueline McKenzie, a solicitor representing hundreds of Windrush victims, told the BBC the scheme was "torturing people" by asking them for "copious amounts of evidence which people just don't have".
She said: "A lot of this goes back decades, particularly around employment – so many of the employers, and the sorts of places they were working… they don't exist."
Ms McKenzie added the issues with the scheme appeared to be "getting worse", explaining: "They've had four years, so we would have expected to see rapid improvements."