US Passes 900K COVID-19 deaths, Actual Count May Be Higher
© Getty Images
The U.S. death toll from COVID-19 topped 900,000 people, fueled by the highly contagious omicron variant, less than two months after the nation passed 800,000. But the actual death toll may be higher.
Despite three widely available vaccines that effectively prevent severe illness and death, only 64 percent of the population is fully vaccinated, according to the Centers for Disease Control and Prevention (CDC).
The vaccination campaign has been beset by inequities, misinformation and political sabotage, and the unvaccinated are the ones suffering the most. More people have died in the 13 months since the vaccines have been available than before.
Data from the CDC show the total number of deaths involving COVID-19 in 2020 was 385,343.
The U.S. has one of the highest per capita rates of recorded COVID-19 cases in the world, with about 15,000 cases per 100,000 people, according to a New York Times tracker.
While increasing evidence shows omicron may be less likely to cause death or serious illness than the delta variant, the sheer infectiousness and the speed at which it spreads has overwhelmed hospitals, primarily with people who have not been vaccinated.
=====================================
Experts open the door to lifting last mask mandates
======================================================
More vaxxed US adults hospitalized with omicron
© Associated Press — Nam Y. Huh
A higher proportion of adults hospitalized with COVID-19 during the period of omicron dominance were fully vaccinated compared to the period of delta dominance, according to a new analysis. Still those people were also less likely to be severely ill or die.
The Centers for Disease Control and Prevention (CDC) analysis of a single hospital in Los Angeles found there were more hospitalizations during omicron compared to delta, but that among omicron-period patients, vaccination — particularly vaccination plus a booster dose — was associated with lower likelihood of admission to an intensive care unit.
Among adults at least 65 years old hospitalized during omicron, vaccination was also associated with a lower likelihood of death while hospitalized.
"COVID-19 vaccination, particularly a booster dose, continues to be critical in mitigating the health care burden of the omicron variant," the CDC concluded in its Morbidity and Mortality Weekly Report.
Omicron-period hospitalizations overall were associated with a lower likelihood of ICU admission, mechanical ventilation and death while hospitalized, compared with delta-period hospitalizations.
With COVID or because of it? According to the CDC, that distinction doesn't really matter. "Even patients with positive SARS-CoV-2 test results admitted for non-COVID-19 conditions require isolation rooms and use of personal protective equipment and might transmit infection to health care workers, exacerbating staff shortages."
================================================
Australia's borders reopen
Double vaccinated tourists will be able to travel to Australia for the first time in almost two years. The announcement about reopening borders also allows other visa holders entry into the country, which had some of the strictest border controls throughout the pandemic. Borders reopen on 21 February and Prime Minister Scott Morrison said "we look forward to welcoming you back".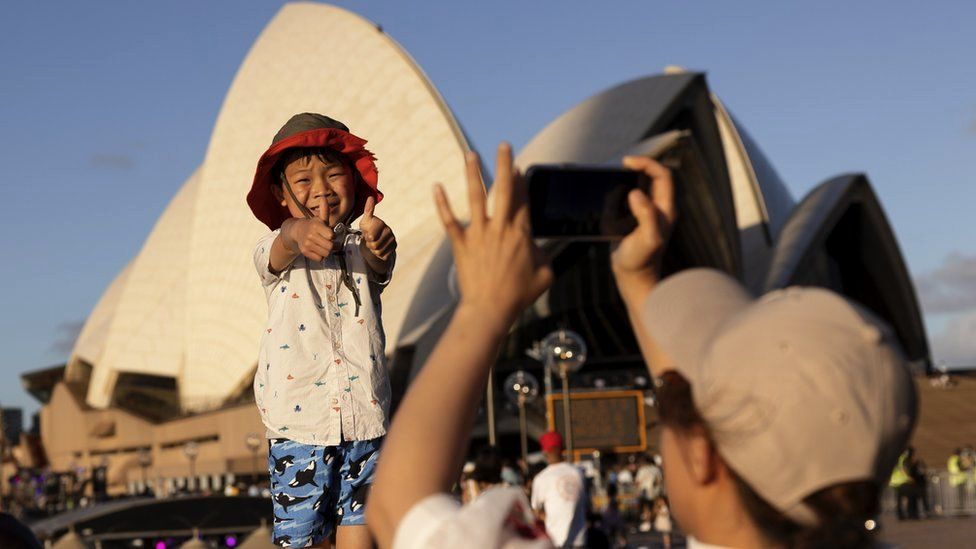 State of emergency in Ottawa
Vehicles and tents blocking roads have paralysed the centre of Ottawa as truckers protest against Covid restrictions. Demonstrators outnumber police in Canada's capital and the city's "completely out of control", says mayor Jim Watson, who has declared a state of emergency. It gives the city additional powers, including access to equipment required by front-line workers and emergency services. Here's the full story.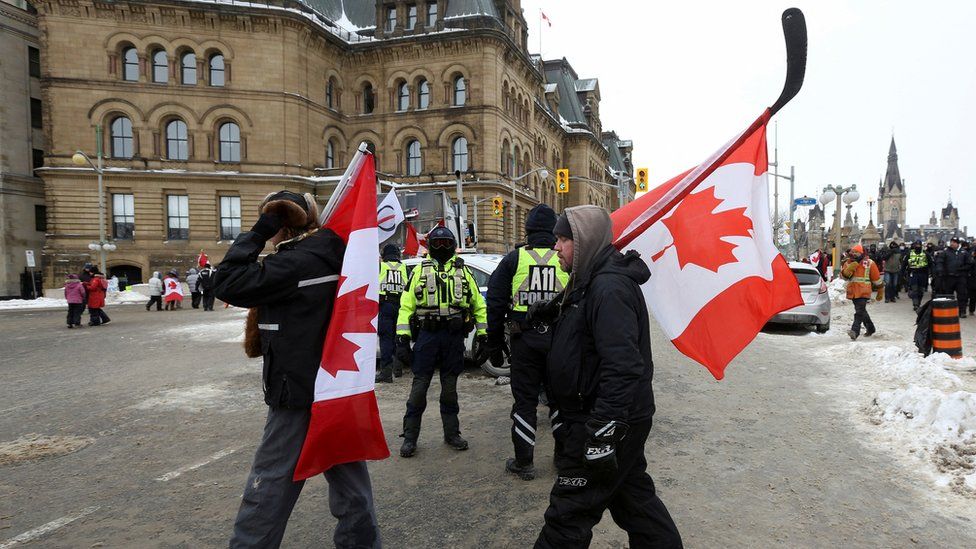 =================================================
WORLD STATS
Highlighted in green
= all cases have recovered from the infection
Highlighted in grey
= all cases have had an outcome (there are no active cases)
Latest News
February 7 (GMT)