Child COVID-19 infections spike
© Getty Images

Nearly 1 million children were infected with COVID-19 in the last week according to the American Academy of Pediatrics, four times the rate of the peak of last winters' surge.

For the week ending Jan. 13, over 981,000 child COVID-19 cases were reported, a 69 percent increase over the 580,000 cases reported the week ending Jan. 6, and a tripling of case counts from the two weeks prior.

Nearly 9.5 million children have tested positive for COVID-19 since the onset of the pandemic, and 10 percent of all cases have been added just in the past week.

Children under 5 are particularly vulnerable right now because they are the only age group that is not currently eligible for vaccination.

Hospitalizations were up sharply the week of Jan. 8, according to the Centers for Disease Control and Prevention but dropped the week ending Jan. 15.

The AAP said it relies on state reporting for hospitalizations, and only 24 states and New York City break down hospitalizations by age.

But among states reporting, the numbers were lower than those of adults. Children ranged from 1.7 percent to 4.4 percent of total hospitalizations, and 0.1 percent to 1.5 percent of all child COVID-19 cases across those reporting states resulted in hospitalization.
MICHIGAN NURSING HOMES MUST OFFER BOOSTERS ON-SITE
Michigan's state health department is requiring nursing homes to provide on-site COVID-19 vaccines and booster shots to residents.
The order, issued on Thursday by the Michigan Department of Health and Human Services (MDHHS), says nursing homes must begin offering the shots within 30 days.
It does not require nursing home residents to be vaccinated but orders nursing homes to document whether each resident offered a vaccine accepted or refused their dose.
Should a resident be unable to make their own medical decisions, nursing home staff must contact the person legally responsible for their care and make them aware of the option to receive the shot on-site, MDHHS said.
About three-quarters of eligible nursing home residents have gotten a booster dose. Gov. Gretchen Whitmer (D) in December set a goal of getting 95 percent of eligible nursing home residents a booster by the end of January.
UK retail sales fall in December amid Omicron spread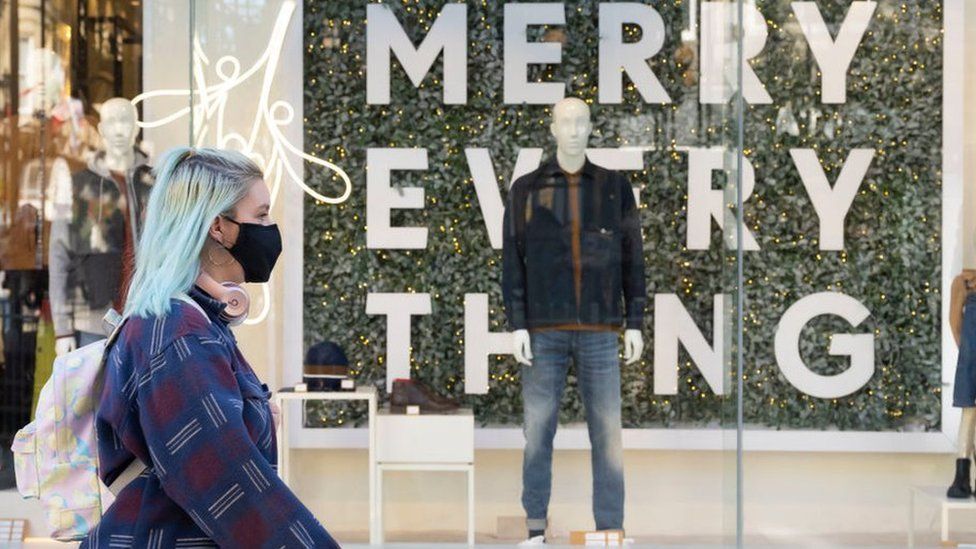 UK retail sales sank 3.7% in December from the month before as the spread of Omicron deterred shoppers from visiting the High Street.
However, last month's figures followed a strong November amid reports there would be some shortages in the run-up to Christmas.
And while food sales fell by 1%, volumes were above pre-pandemic levels.
"After strong pre-Christmas trading in November, retail sales fell across the board in December, with feedback from retailers suggesting Omicron impacted on footfall," said Office for National Statistics (ONS) deputy director for surveys and economic indicators Heather Bovill.
"As Plan B restrictions in England meant more people working from home, there was a notable fall for fuel sales.
"However, despite the fall in December, retail sales are still stronger than before the pandemic, with over a quarter of sales now made online."
Fuel volumes fell by 4.7% in December on the previous month as more people worked from home, and were 6.6% below their pre-pandemic levels in February 2020.
Gavin Peck, chief executive of retailer The Works, told the BBC there were definite signs that consumers did their Christmas shopping earlier than usual last year.
Mr Peck, whose firm on Friday reported a strong rise in sales, said it was noticeable that some shoppers were starting festive purchases as early as September.
As the UK economy emerged from lockdown last year retail sales recovered quickly from their 2020 pandemic slump.
But analysts say that a combination of fast-rising inflation led by surging energy prices, the prospect of higher interest rates, and planned tax rises in April may dent the appetite of consumers to keep on spending in 2022.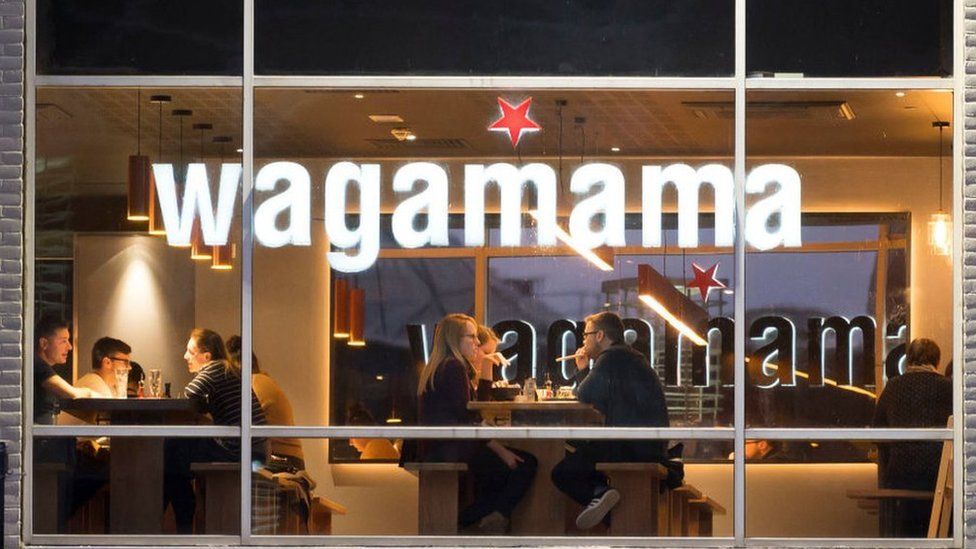 Bethany Beckett, economist at Capital Economics, said December's fall was much bigger than expected and could drag UK growth figures lower.
However, she said: "With encouraging signs that the Omicron outbreak may have turned a corner and the government's Plan B restrictions due to be lifted next week, retail sales may recoup a bit of this fall in January and probably all of it in February and March.
"That said, with the UK's cost of living crisis looming, we expect a weakening in the consumer recovery to dampen retail sales further ahead."
Ms Beckett said that, despite weaker economic data, the Bank of England will remain focused on accelerating inflation, and she still expects interest rates to be raised to 0.50% in early February.
On Friday, The Restaurant Group, whose operations include Wagamama, Frankie & Benny's, and food kiosks, said that despite the lifting of Plan B restrictions "consumer confidence may take longer to recover".
At Wagamama, sales in October and November were up 11% and 8% respectively on the same months in 2019, before the pandemic hit, as people returned to eating out in larger numbers.
But in December, Wagamama sales were just 1% up on 2019, and there were even sharper falls at Restaurant Group's other divisions.
===============================================
Austrian parliament backs mandatory jabs
Austria has moved closer to introducing compulsory vaccination after parliament's lower house voted in favour of new government proposals. The law, due to come into effect on 1 February, would make Austria the first European country to introduce a mandatory jab for all adults. From mid-March the law would see adults unvaccinated against Covid-19 subjected to fines of up to €3,600 (£2,994). So far, 72% of Austrians have been fully vaccinated against the virus.
Scrap Covid travel tests, says Covid travel test firm
Covid tests for travellers arriving in the UK should be scrapped, one of the big testing firms has said. Simon Worrell, global medical director of Collinson – which also runs airport lounges – said: "As soon as we can drop it, we will be delighted." At present, people aged five and over arriving in England must take a test within 48 hours. Prime Minister Boris Johnson said on Wednesday the government was reviewing testing rules. "Airport testing was only ever supposed to be a band-aid," Mr Worrell added.
Highlighted in green
= all cases have recovered from the infection
Highlighted in grey
= all cases have had an outcome (there are no active cases)
Latest News
January 21 (GMT)