BBC- US President Joe Biden has put Vice-President Kamala Harris in charge of controlling migration at the southern border following a big influx of new arrivals.
Mr Biden said he was giving her a "tough job" but that she was "the most qualified person to do it".
The numbers of people arriving have grown since Mr Biden took office.
They include hundreds of unaccompanied minors who are being held in immigration detention facilities.
Mr Biden's predecessor, Donald Trump, was widely criticised over his government's treatment of young migrants at the US-Mexico border.
Since January, the Biden administration has reversed a policy of turning away unaccompanied children, instead choosing to process them and place them with sponsoring families in the US.
But Mr Biden's critics say his policies have led to a surge in illegal migration.
Announcing Ms Harris's appointment as his immigration czar, Mr Biden told reporters and officials at the White House: "She's the most qualified person to do it, to lead our efforts with Mexico and the Northern Triangle [Honduras, Guatemala and El Salvador], and the countries that are going to need help in stemming the movement of so many folks – stemming the migration to our southern border".
Mr Biden said Ms Harris's past work as California's attorney general made her well suited to leading the effort, adding: "When she speaks, she speaks for me."
In response Ms Harris said: "Needless to say, the work will not be easy. But it is important work."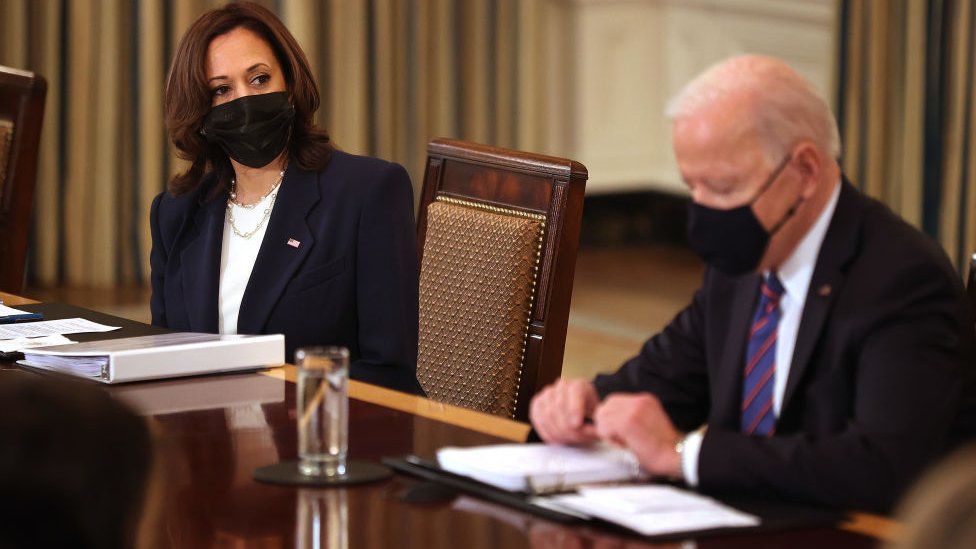 Many of those arriving at the border have fled poverty and violence in Central America.
In an interview with CBS on Wednesday, Ms Harris said there was a need "to deal with the root causes… of what's happening in the Northern Triangle".
"Dealing with what we need to do around aid in a way that is about developing those countries so that we also deal with the cause of why people are coming into our country," she said.