The mother of a woman who vanished from her boyfriend's catamaran in the Caribbean two years ago says she believes her daughter is dead.
Sarm Heslop was last seen as she left a bar on St John in the US Virgin Islands with Ryan Bane on 7 March 2021.
He reported her missing from Siren Song, moored off the island, at 02:30 local time the following morning.
Her mother, Brenda Street, said: "I feel I should grieve. I don't know how to. My heart's broken."
The former flight attendant's possessions, including her bank cards and mobile phone, were on the boat where she had been staying and working with Mr Bane, a US citizen.
Ms Street said: "They just seem to try and push it under the carpet. I had an email from the VIPD a couple of weeks ago. That's the first time in 18 months. It said, 'Hope you're doing well, have you any further information?'
"My relationship with the authorities is non-existent, they just ignore us. We sent a long list of questions – lawful and legal ones – but they just didn't reply to us."
Currently her disappearance is being treated as a missing persons investigation by VIPD.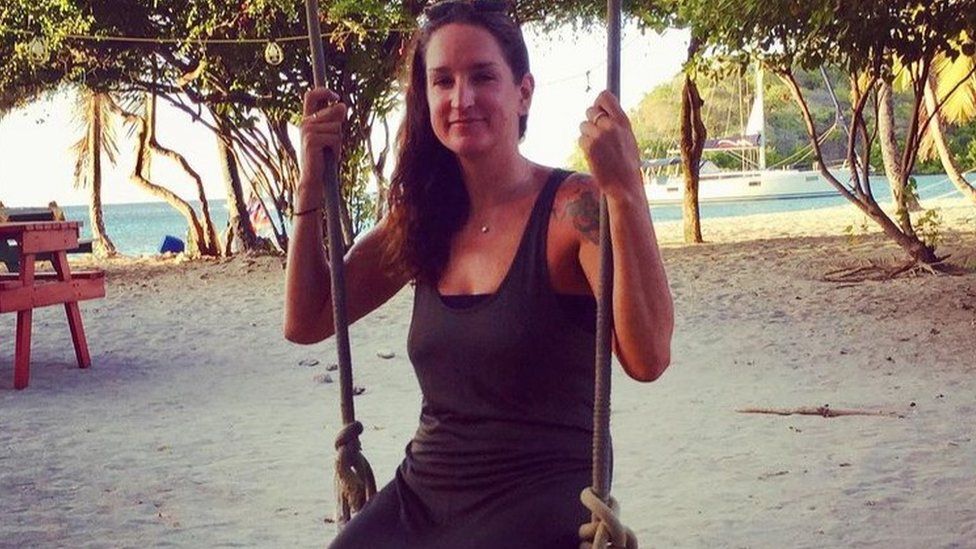 Ms Heslop's family also want the VIPD to admit mistakes were made in their investigation and for UK police to be brought in.
Ms Street said: "They didn't go to the boat to check she was there. They didn't tell the coastguard. If she had fallen overboard, the coastguard would have been there immediately, not nine hours later.
"The FBI and Hampshire police have offered help but they have been turned down."
The BBC has contacted Virgin Islands Police Department (VIPD) and Mr Bane's lawyer for comment.
Ms Heslop, who was 41 when she vanished, is known to have left Mr Bane's boat moored off St John – which was under a 22:00 local time Covid curfew – to visit a bar and have dinner the night before.
Kate Owen, one of her closest friends, travelled to the Caribbean with Ms Heslop after they left their jobs as Flybe cabin crew. She spent time with the couple who started dating after meeting on dating app, Tinder.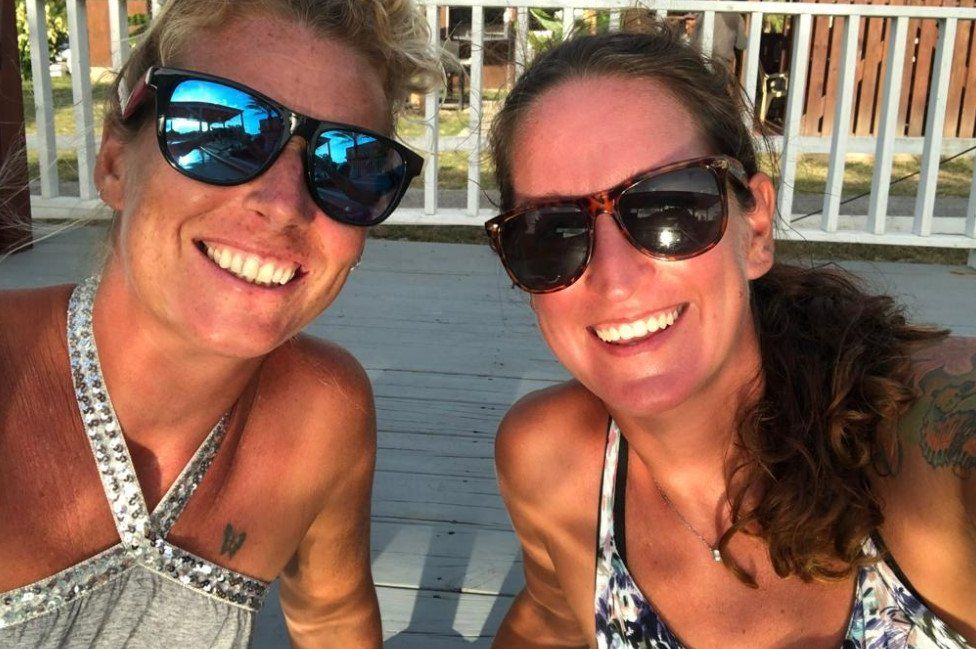 The 43-year-old from Southsea said the last time she heard from her friend was a text while she was at the bar with Mr Bane the night before she vanished.
She said: "They had just returned from a charter – it sounded like they were having a drink and just relaxing – there was nothing in that message that made me think she wasn't happy or in any danger.
"You can't grieve this because we know she's not coming back but there are still so many questions about what happened and why is she not here."
Ms Heslop's friends set up a Facebook Page to share information about her disappearance and continue to offer a reward of up to $10,000 (£8,328) for information.
Det Ch Insp Matt Gillooly of Hampshire Constabulary said the force had "previously provided operational support in the UK to assist the US Virgin Islands Police Department investigation".
He said: "Hampshire Constabulary cannot comment further on another force's investigation, but will always be available to assist the US Virgin Islands Police Department as and when requested."