By Vanessa Buschschlüter
BBC News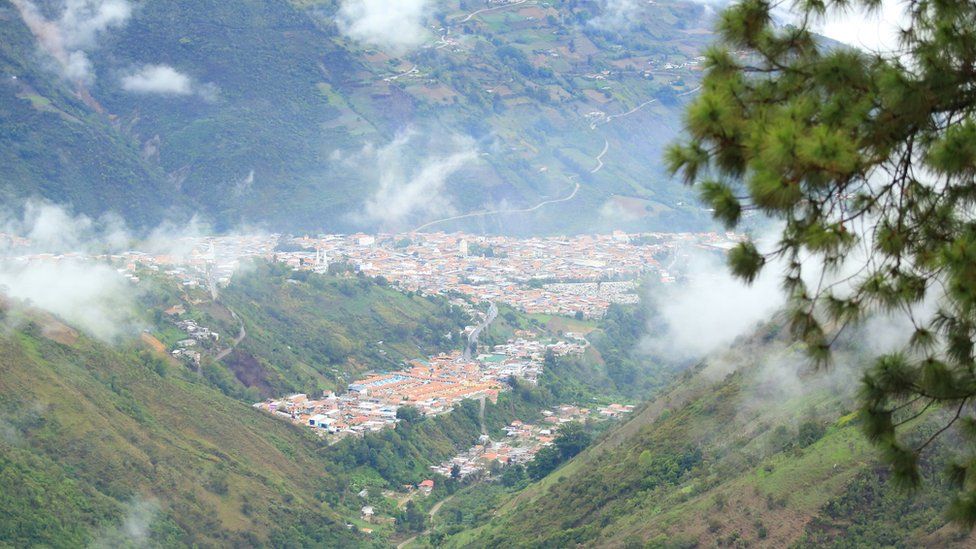 Emergency workers are searching for a group of people who disappeared while on a spiritual retreat in the Andes.
Drones and dogs are being deployed to comb the mountainous area around La Grita, in Venezuela's Táchira state.
An official with the civil protection team said between 16 and 20 people were missing, but local media suggest the number could be higher.
Relatives say they have not heard from their loved ones since they left for the retreat on 22 August.
Neighbours told local paper La Nación that a number of local families had packed food and camping mats and set off into the mountains on what they described as a four-day spiritual retreat.
A priest in La Grita said the group had followed a woman who claimed to have received a revelation by the Virgin Mary.
In his Sunday sermon, the priest warned of the dangers of believing in "fanatics" who made claims about the end of the world being nigh.
Yesnardo Canal of the local civil protection authority said a newborn and a number of children were among the missing.
On Tuesday, a search team combed through the area where locals had reported seeing the group but found nothing.
La Grita is located at a height of 1,440m (4,725ft) but the surrounding moorlands reach a height of 3,000m.
The mayor of the area said that the families' disappearance was "very suspicious". "There are several theories [of what may have happened] but we won't know what really happened until the investigations have been concluded," the official added.