By Celestina Olulode
BBC News
A lawyer for Windrush victims says the government must publish a report which suggests institutional racism at the Home Office caused the scandal.
The report, seen by the BBC, says UK immigration laws from 1950 to 1981 were designed in part to "reduce the number of black or brown people".
It also found these laws negatively affected black people more than other minority groups.
The Home Office said the report was by an independent author, and not policy.
It set out in part to educate Home Office staff in Britain's colonial history, the history of migration and the history of Black Britons.
Referring to the review, the author, a historian asks: "How is it possible that a policy whose failure affected specifically black people was not the product of institutional racism?"
The author goes on to say: "The solution to this paradox lies in the complex, entangled history of race, immigration and the Home Office." They add: "If we are to understand anything about Windrush and its implications for policy making at the Home Office, an understanding of this history is essential."
Key findings highlight that the scandal was caused in part by a failure to recognise that changes to British immigration law over the past 70 years had a more negative impact on black people than on other racial and ethnic groups.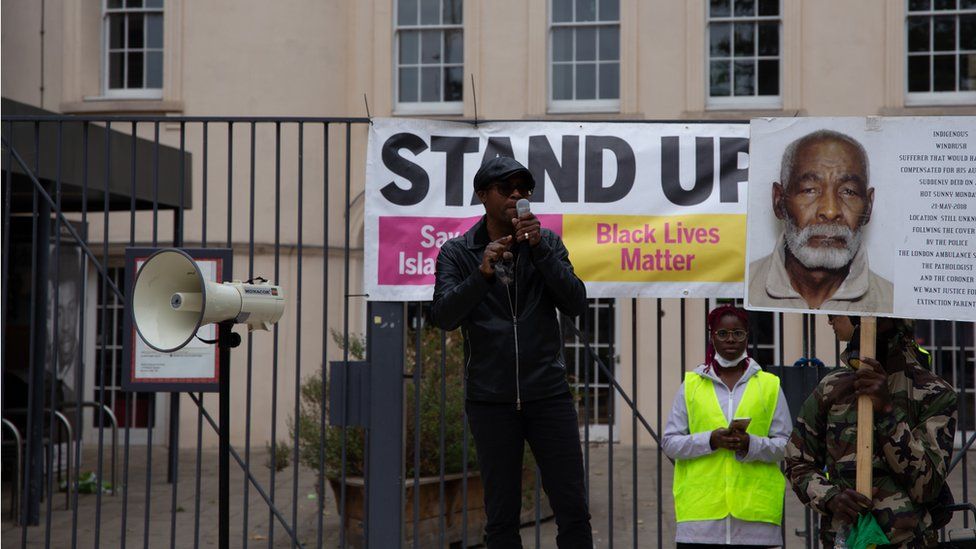 The review concludes that: "Every single piece of immigration or citizenship legislation between 1950 and 1981 was designed, at least in part, to reduce the number of black or brown people permitted to live and work in the UK".
It also describes a contradictory immigration policy that assumed that too many immigrants from minority ethnic backgrounds were bad for society, whilst race relations policy promoted the idea of racial equality.
Jacqueline McKenzie, an immigration lawyer at Leigh Day who supports Windrush victims, has called for the report to be released.
She said failure to do so was an insult to those affected – and that many victims had told her that they wanted to understand what happened as part of the healing process.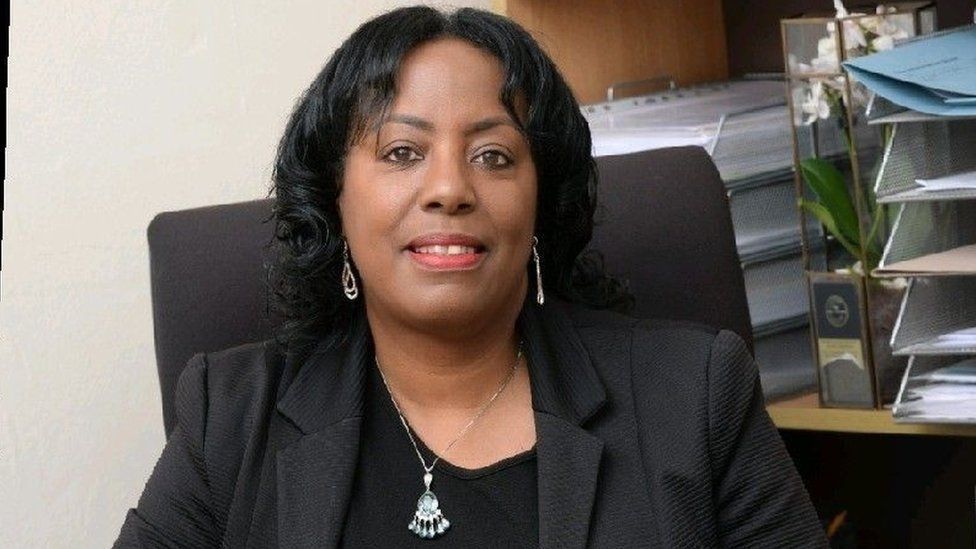 A Home Office spokesperson said: "This report does not represent government policy and the views included in it are those of the author who is a historian independent from the Home Office."
The Windrush scandal led to hundreds of people, many of whom were invited by the British government and arrived from the Caribbean between 1948 and 1971, being told they were not entitled to live in the UK after many years in the country.
The scandal broke in April 2018 and saw the UK government apologise for deportation threats made to Commonwealth citizens' children.
Despite living and working in the UK for decades, it emerged many had lost homes, jobs and access to welfare benefits and NHS services after being wrongly classed as illegal citizens under strict Home Office immigration policy – while some were wrongly detained and even deported.