Moscow drone attack exposes Russia's vulnerabilities, fuels criticism of military
By The Associated Pressyesterday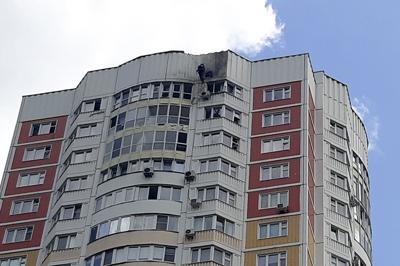 A drone attack that targeted Moscow on Tuesday exposed glaring breaches in its air defenses and underlined the capital's vulnerability as more Russian soil comes under fire amid expectations of a Ukrainian counteroffensive.
North Korea spy satellite launch fails as rocket falls into the sea
By HYUNG-JIN KIM and KIM TONG-HYUNGan hour ago
SEOUL, South Korea (AP) — North Korea's attempt to put the country's first spy satellite into space failed Wednesday in a setback to leader Kim Jong Un's push to boost his military capabilities as tensions with the United States and South Korea rise.
Ethnic Serbs in Kosovo gather in northern town after clashes with NATO-led peacekeepers
By RADUL RADOVANOVICan hour ago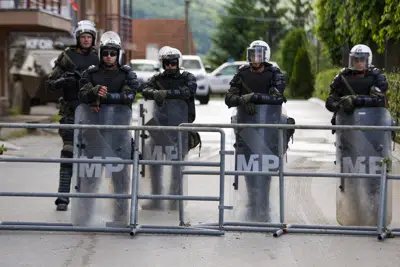 ZVECAN, Kosovo (AP) — Hundreds of ethnic Serbs on Wednesday gathered in a town in northern Kosovo, days after clashes that injured 30 soldiers from a NATO-led peacekeeping force and over 50 Serbs, provoking fears of a renewal of the region's bloody conflicts and prompting the Western military alliance to send in additional troops.
Who are the bride and groom in Jordan's royal wedding?
The Associated Presstoday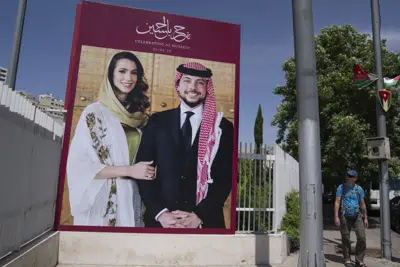 He's heir to the throne in one of the oldest monarchies in the Middle East and a descendant of the Prophet Muhammad. She's a Saudi architect with an aristocratic pedigree of her own.
Crown Prince Al Hussein bin Abdullah II, 28, and Rajwa Alseif, 29, are to be married on Thursday at a palace wedding in Jordan, a Western-allied monarchy that has been a bastion of stability for decades as Middle East turmoil has lapped at its borders.
Russia says drones lightly damage Moscow buildings before dawn, while Ukraine's capital bombarded
By SUSIE BLANN and JOANNA KOZLOWSKAyesterday
More war coverage
Changes to food aid in debt bill would cost money, far from savings GOP envisioned

Here's what's in, what's out of the debt limit bill to avert US default
UN appeals court increases sentences for 2 Serbs convicted of crimes in Balkan wars
By MIKE CORDER18 minutes ago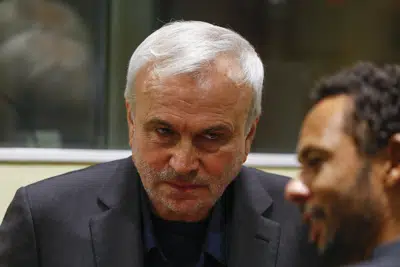 THE HAGUE, Netherlands (AP) — United Nations appeals judges on Wednesday significantly expanded the convictions of two allies of late Serbian President Slobodan Milosevic, holding them responsible for involvement in crimes across Bosnia and in one town in Croatia as members of a joint criminal plan to drive out non-Serbs from the areas during the Balkan wars.
South Sudan struggles to clear mines after decades of war as people start returning home
By DENG MACHOL and SAM MEDNICKtoday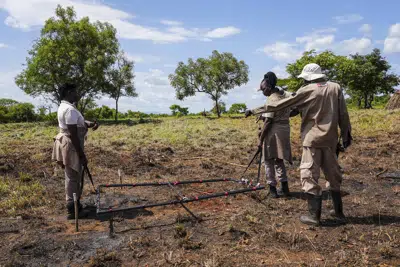 MAGWI COUNTY, South Sudan (AP) — For the first time since fleeing South Sudan's civil war eight years ago, Jacob Wani returned home excited to rebuild his life.
But when the 45-year-old farmer tried to access his land in Eastern Equatoria state's Magwi County, he was banned, told that it had been labeled hazardous and contaminated with mines.
Brazilian president's support of Venezuela's leader mars unity at South America summit
By CARLA BRIDI and DIANE JEANTETtoday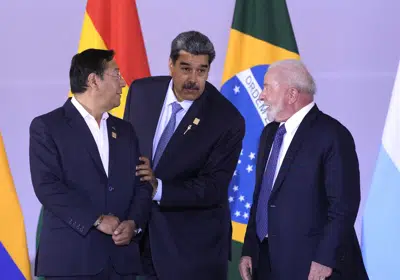 BRASILIA (AP) — The Brazilian president's strong support of Venezuela's authoritarian leader marred the unity Tuesday at a South American summit that Brazil convened in hopes of reviving a bloc of the region's 12 politically polarized countries.
Typhoon Mawar losing strength as it heads toward Japan's Okinawa Islands
By JOHNSON LAI and DAVID RISING32 minutes ago
NAHA, Japan (AP) — Typhoon Mawar appeared to be losing force as it headed Wednesday toward Japan's Okinawa Islands, where the United States maintains a significant military presence,
after largely skirting Taiwan and the Philippines.
Al Jazeera says Qatar's prime minister met with Taliban's supreme leader in Afghanistan
9 minutes ago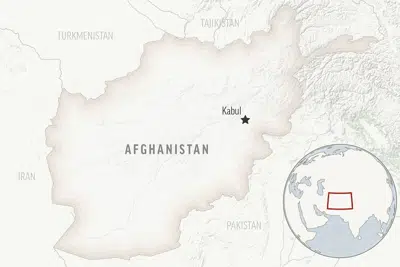 DUBAI, United Arab Emirates (AP) — The supreme leader of the Taliban met in Afghanistan with Qatar's prime minister this month, the first-such publicly known meeting between the Taliban's reclusive leader and a foreign official, the Al Jazeera satellite news network reported Wednesday.
Europe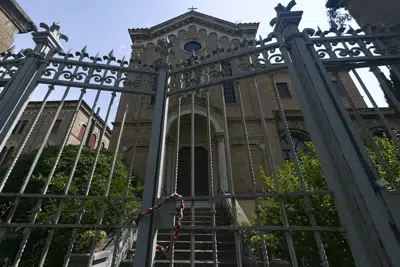 Vatican questions $17 million transfer to impact investing vehicle, moves to prevent similar
Latvia's Parliament elects new head of state from 3 candidates in unpredictable vote

Sweden close to becoming first 'smoke free' country in Europe as daily use of cigarettes dwindles

Britain's leading business lobby group sets out proposals for change after misconduct allegations

Germany arrests 7 alleged members of network that helped finance Islamic State
Asia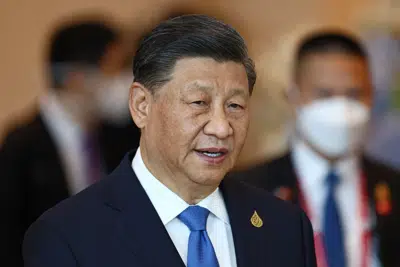 China warns of artificial intelligence risks, calls for beefed-up national security measures
Australian general says US warns war crime allegations could prevent work with Australia's SAS

Australian Parliament takes step toward holding a referendum on Indigenous Voice this year

China's commerce minister meets Tesla's Musk, promises support to foreign companies

New Zealand airline is asking passengers to weigh in before their flights
Latin America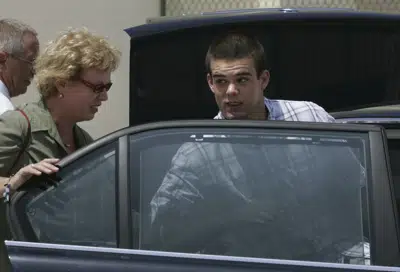 Lawyer: Suspect in Natalee Holloway disappearance will not challenge extradition from Peru to US
Death toll in Guyana girls dorm fire rises to 20 when 14-year-old dies in hospital
Ex-El Salvador President Mauricio Funes sentenced to 14 years for negotiating with gangs
Nicaraguan writer Gioconda Belli wins Reina Sofia poetry prize
Report: At least 153 people arrested under special powers have died in Salvadoran prisons
Middle East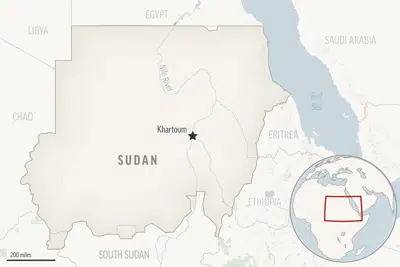 Military says Sudan has suspended its participation in talks with paramilitary rival
Palestinian officials say Israeli strike on eastern Lebanon kills 5 militants, Israel denies role

Israel's Mossad confirms ex-agent was one of 4 who died when boat sank in Italy

Gaza Strip's Palestinians polarized by unorthodox watermelon delicacy

Free concert, other celebrations in Jordan ahead of kingdom's first major royal wedding in years
Africa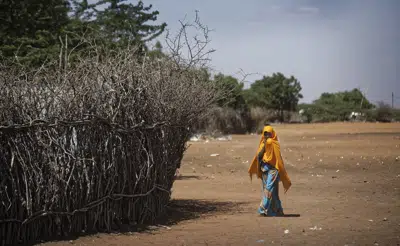 Humanitarian group MSF calls for support for refugees in Kenya affected by cholera crisis
Zimbabwe summons US deputy ambassador over 'meddling' election tweets

13 members of same family die in Namibia after eating toxic porridge, reports say

8 killed in northern Cameroon by Boko Haram fighters, regional official says

Possible Putin trip in spotlight as Russia, China foreign ministers set for meeting in South Africa.
Pakistani police say gunmen kill 1 soldier and wound another in attack on polio workers
32 minutes ago
MIR ALI, Pakistan (AP) — Gunmen killed one soldier and wounded another Wednesday when they opened fire on security forces escorting a team of polio workers during a door-to-door inoculation campaign in a former Pakistani Taliban stronghold near the Afghan border, police said.
Why do Kosovo-Serbia tensions persist?
By DUSAN STOJANOVIC2 hours ago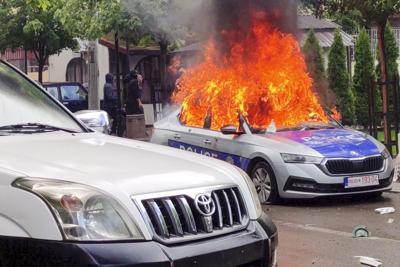 BELGRADE, Serbia (AP) — Tensions between Serbia and Kosovo flared anew this week after Kosovo's police raided Serb-dominated areas in the region's north and seized local municipality buildings.
Private flight with 2 Saudi astronauts returns from space station with Gulf of Mexico splashdown
By MARCIA DUNNtoday
CAPE CANAVERAL, Fla. (AP) — A private flight carrying two Saudi astronauts and other passengers returned to Earth late Tuesday night after a nine-day trip to the International Space Station.
UN urges Iraq to deliver on reforms and combat corruption — and backs it fight against terrorism
By EDITH M. LEDERERtoday
UNITED NATIONS (AP) — The U.N. Security Council encouraged Iraq's recently formed government to deliver on reforms and combat corruption in a resolution adopted unanimously Tuesday that backs the country's ongoing fight against the Islamic State, al-Qaida and other terrorist groups.
Uganda's president signs into law anti-gay legislation with death penalty in some cases
By RODNEY MUHUMUZAtoday
KAMPALA, Uganda (AP) — Uganda's president has signed into law anti-gay legislation supported by many in this East African country but widely condemned by rights activists and others abroad.
The version of the bill signed by President Yoweri Museveni doesn't criminalize those who identify as LGBTQ+, a key concern for some rights campaigners who condemned an earlier draft of the legislation as an egregious attack on human rights.
Malaysia finds 100 old artillery shells on Chinese barge, says it likely plundered WWII shipwrecks
today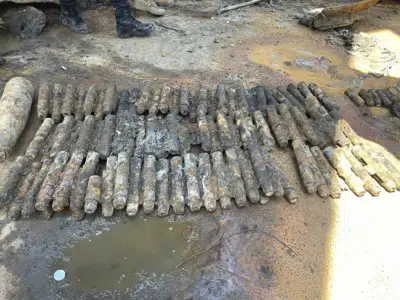 KUALA LUMPUR, Malaysia (AP) — Malaysia's maritime agency said Tuesday a Chinese barge likely plundered two World War II British shipwrecks in the South China Sea after discovering 100 more old artillery shells on the detained vessel.
US military complains of unsafe, aggressive move by Chinese fighter jet
By LOLITA C. BALDORtoday
WASHINGTON (AP) — The U.S. military said Tuesday that a Chinese fighter jet flew aggressively close to a U.S. reconnaissance aircraft over the South China Sea, forcing the American pilot to fly through the turbulent wake.
UN extends arms embargo on South Sudan over protests from world's newest nation and 5 abstentions
By EDITH M. LEDERERtoday
UNITED NATIONS (AP) — A divided U.N. Security Council extended an arms embargo on South Sudan Tuesday over protests from the world's newest nation and abstentions from Russia, China and the council's three African nations sympathetic to its demands that sanctions be lifted.
UN nuclear chief urges Russia and Ukraine to ban attacks at Europe's largest nuclear power plant
By EDITH M. LEDERERyesterday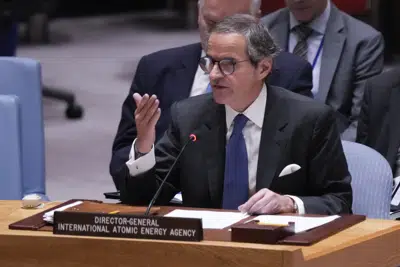 UNITED NATIONS (AP) — The U.N. nuclear chief stressed Tuesday that the world is fortunate a nuclear accident hasn't happened in Ukraine and asked Moscow and Kyiv to commit to preventing any attack on Europe's largest nuclear power plant and make other pledges "to avoid the danger of a catastrophic incident."
US sanctions Chinese, Mexican companies over pill making machinery
yesterday
MEXICO CITY (AP) — The United States Treasury sanctioned more than a dozen people and businesses in China and Mexico Tuesday that allegedly helped provide machines used to make counterfeit prescription drugs in the latest efforts to confront trafficking of the deadly synthetic opioid fentanyl.
New US aid package for Ukraine will total about $300 million and include munitions for drones
By LOLITA C. BALDOR and MATTHEW LEEyesterday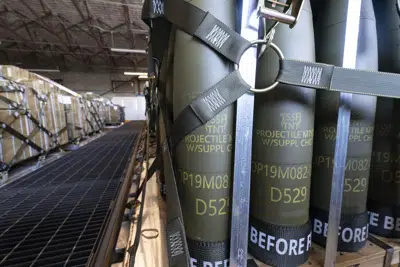 WASHINGTON (AP) — A U.S. military aid package for Ukraine that is expected to be announced this week will total up to $300 million and will include additional munitions for drones, U.S. officials said Tuesday.
Djokovic draws criticism from Kosovo tennis federation for comments at French Open
yesterday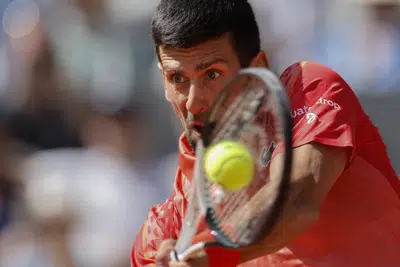 PARIS (AP) — Novak Djokovic has drawn criticism from Kosovo's tennis federation — but not from French Open organizers — after offering his thoughts on clashes in northern Kosovo between ethnic Serbs and police and NATO peacekeepers.
Russian lawmakers introduce draft bill to ban gender-affirming surgery
yesterday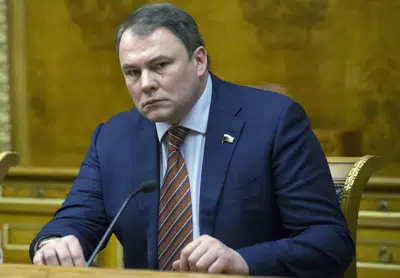 MOSCOW (AP) — Russian lawmakers on Tuesday introduced a draft bill that would impose a ban on gender-affirming surgery, the latest move in the Kremlin-orchestrated crackdown on LGBTQ+ rights.
The draft submitted by 400 members of the 450-seat lower house, the State Duma, would ban any gender-affirming surgery except that intended to treat "congenital physiological anomalies." Those exclusive cases will be regulated by dedicated medical panels that will be closely overseen by the government.
NATO to send 700 more troops to Kosovo to help quell violent protests
By ZENEL ZHINIPOTOKU and LLAZAR SEMINIyesterday
PRISTINA, Kosovo (AP) — NATO will send 700 more troops to northern Kosovo to help quell violent protests after clashes with ethnic Serbs there left 30 international soldiers wounded, the alliance announced Tuesday.
UN: Staggering 15.3 million Syrians, nearly 70% of population, need aid
By EDITH M. LEDERERyesterday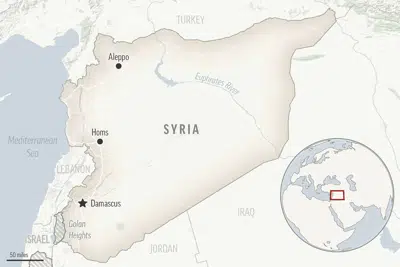 UNITED NATIONS (AP) — For the first time in Syria's 12-year war, people in every district are experiencing some degree of "humanitarian stress," and a staggering 15.3 million — nearly 70% of the population — need humanitarian aid, the United Nations said Tuesday.
UN technical vessel arrives at rusting oil tanker off Yemen's coast as salvage operation begins
yesterday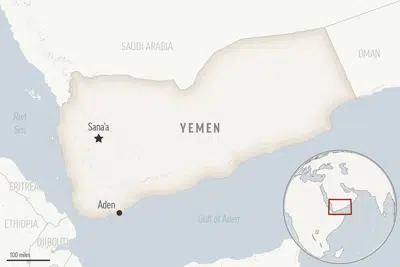 CAIRO (AP) — The first technical salvage vessel arrived Tuesday near the rusting Safer oil tanker floating off the coast of war-ravaged Yemen, the United Nations said.
The arrival of Ndeavor, which set off from neighboring Djibouti on Monday, marks the first step of an estimated four- to six-week U.N.
UK government fights demand to hand over Boris Johnson's messages to COVID-19 inquiry
By JILL LAWLESSyesterday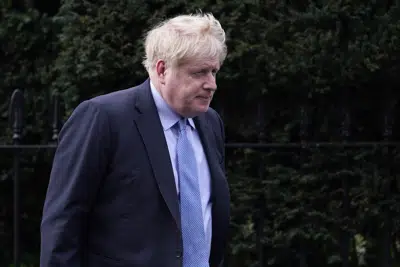 LONDON (AP) — As Britain's prime minister, Boris Johnson established an independent public inquiry into his government's handling of the COVID-19 pandemic.
Noted thinkers, writers and filmmakers call on Algeria to free jailed journalist seen as independent
yesterday
PARIS (AP) — Ten noted thinkers, writers and filmmakers, including director Ken Loach and Nobel literature laureate Annie Ernaux, signed an open letter published Tuesday, calling on the president of Algeria to free a jailed journalist they said was punished for refusing to bow to the government line.
Fire at Austrian hospital kills 3 patients, cigarette suspected as cause
yesterday
BERLIN (AP) — Three patients died in a fire that broke out overnight at a hospital in a town just outside Vienna, Austrian authorities said Tuesday. Police said they suspect a cigarette set off the blaze.
US says 'the time is now' for Sweden to join NATO and for Turkey to get new F-16s
By MATTHEW LEEyesterday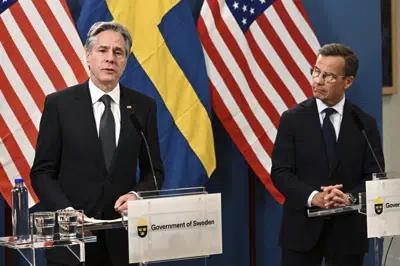 OSLO, Norway (AP) — U.S. Secretary of State Antony Blinken said Tuesday the "time is now" for Turkey to drop its objections to Sweden joining NATO but said the Biden administration also believed that Turkey should be provided with upgraded F-16 fighters "as soon as possible."
Ukraine's economy shows 'resilience' from Russian attacks, IMF says as it backs aid
By DAVID McHUGHyesterday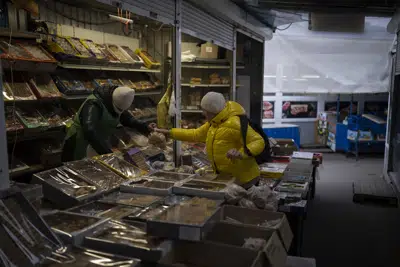 FRANKFURT, Germany (AP) — Ukraine's economy is showing "remarkable resilience" following Russian attacks on its electricity infrastructure, officials from the International Monetary Fund said Tuesday as they signed off on an initial loan of $900 million and raised their estimate for the country's economic growth.