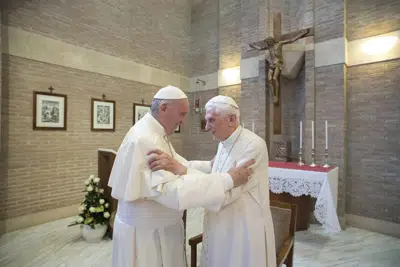 VATICAN CITY (AP) — The health of Pope Emeritus Benedict XVI has worsened due to his age, and doctors are constantly monitoring the 95-year-old's condition, the Vatican said Wednesday.
Vatican spokesperson Matteo Bruni said Pope Francis, who asked the faithful earlier Wednesday to pray for Benedict, went to visit his predecessor in the monastery on Vatican grounds where the retired pontiff has lived since retiring in February 2013.
Southwest cancels more flights, draws federal investigation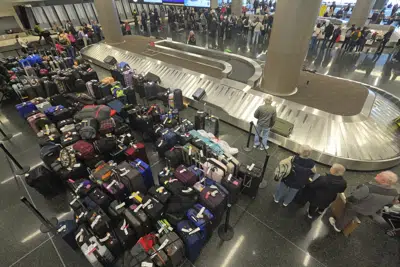 DALLAS (AP) — Southwest Airlines scrubbed thousands of flights again Tuesday in the aftermath of the massive winter storm that wrecked Christmas travel plans across the U.S., and the federal government said it would investigate why the company lagged so far behind other carriers.
China to resume issuing passports, visas as virus curbs ease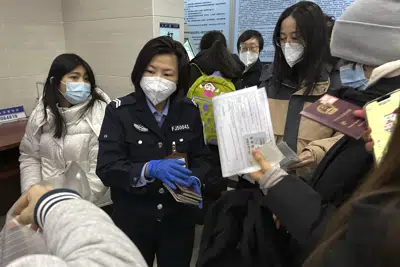 BEIJING (AP) — China says it will resume issuing passports for tourism in another big step away from anti-virus controls that isolated the country for almost three years, setting up a potential flood of Chinese going abroad for next month's Lunar New Year holiday.
World shares mostly lower after tech-led fall on Wall Street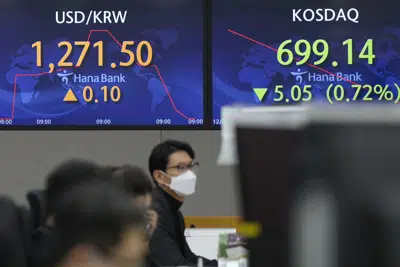 BANGKOK (AP) — Shares were mostly lower in Europe and Asia on Wednesday as markets were counting down to the end of a painful year for investors, with no end in sight to uncertainties stemming from the pandemic and the war in Ukraine.
On the ballot in 2023: Southern governors, big-city mayors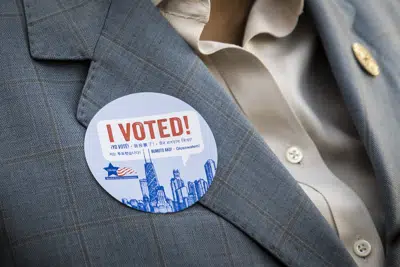 WASHINGTON (AP) — Chicago Mayor Lori Lightfoot will be asking voters for a second term leading one of the nation's biggest cities. Republicans will try to take full control of the Virginia Legislature.
Architect of plot to kidnap Gov. Whitmer to face sentence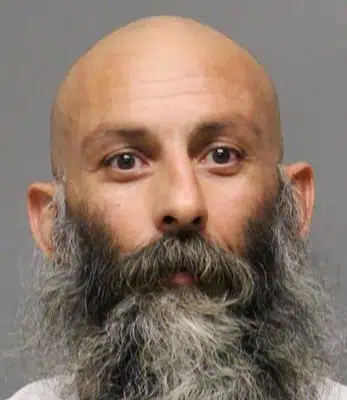 GRAND RAPIDS, Mich. (AP) — Prosecutors are recommending a life prison sentence for a co-leader of the conspiracy to kidnap Michigan's governor, reminding a judge that social media posts and secretly recorded conversations revealed a chilling desire to spark a "reign of terror" in 2020.
Netanyahu government: West Bank settlements top priority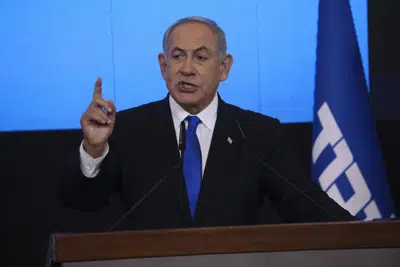 JERUSALEM (AP) — Benjamin Netanyahu's incoming hard-line government put West Bank settlement expansion at the top of its list of priorities on Wednesday, vowing to legalize dozens of illegally built outposts and annex the occupied territory as part of its coalition deal with its ultranational allies.
Military police enforce driving ban in snow-stricken Buffalo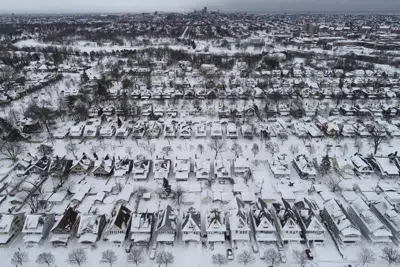 MORE ON WINTER WEATHER:
Flight canceled? Experts share some advice about what to do

Philippine rain, flooding cause at least 25 deaths, damage
North Korea's Kim lays out key goals to boost military power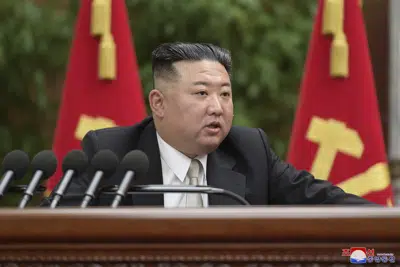 SEOUL, South Korea (AP) — North Korean leader Kim Jong Un presented new plans to further bolster his military power next year at a meeting of top political officials, state media reported Wednesday, in an indication he'll continue his provocative run of weapons displays.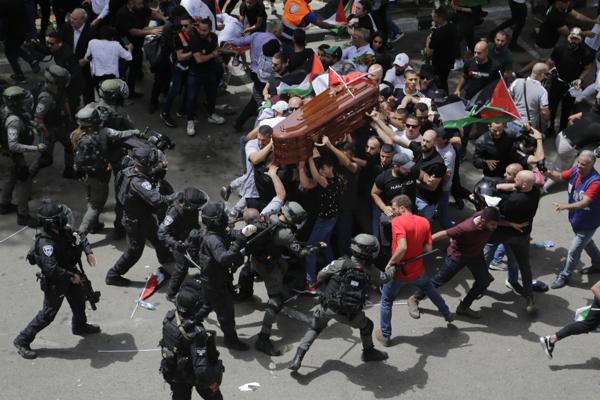 AP's top 2022 photos capture a planet bursting at the seams
Minister: Ukraine aims to develop air-to-air combat drones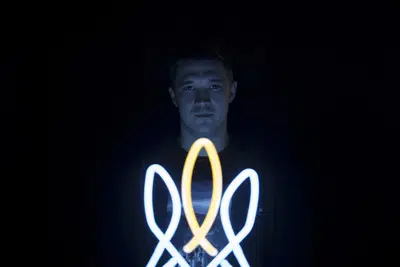 KYIV, Ukraine (AP) — Ukraine has bought some 1,400 drones, mostly for reconnaissance, and plans to develop combat models that can attack the exploding drones Russia has used during its invasion of the country, according to the Ukrainian government minister in charge of technology.
Jihadi violence hits Benin, shows spread across West Africa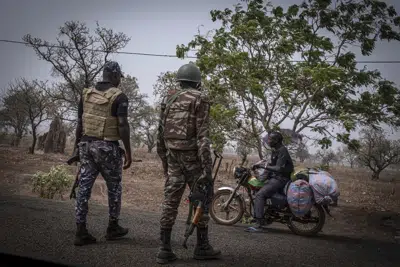 COTONOU, Benin (AP) — It's been more than a year since jihadis first stormed Igor Kassah's town in northern Benin but the priest still lives in fear. His once peaceful life is now marked by threatening phone calls and Islamic extremist diatribes tacked on church doors demanding that people leave.
Biden arrives in US Virgin Islands to relax between holidays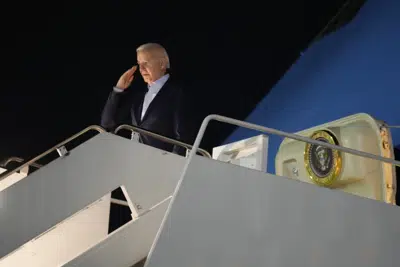 KINGSHILL, U.S. Virgin Islands (AP) — President Joe Biden on Tuesday traveled to a place very familiar to him — the U.S. Virgin Islands — to enjoy some downtime and warmer weather and to ring in a new year with family.
US Supreme Court keeps asylum limits in place for now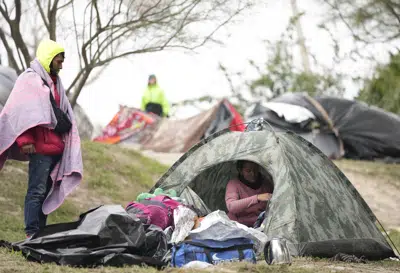 WASHINGTON (AP) — The Supreme Court is keeping pandemic-era limits on asylum in place for now, dashing hopes of migrants who have been fleeing violence and inequality in Latin America and elsewhere to reach the United States.
Co-leader of Whitmer kidnapping plot gets 16 years in prison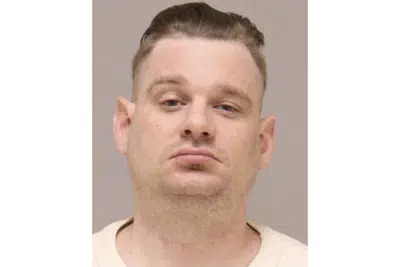 GRAND RAPIDS, Mich. (AP) — The co-leader of a plot to kidnap Michigan Gov. Gretchen Whitmer was sentenced Tuesday to 16 years in prison for conspiring to abduct the Democrat and blow up a bridge to ease an escape.
1st 2 years revealed President Biden's generational ambition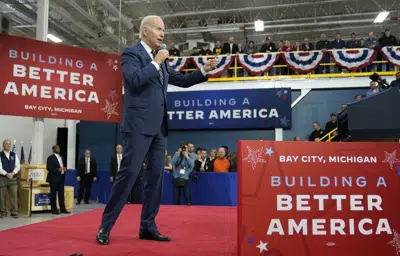 WASHINGTON (AP) — When he ran for the White House, Joe Biden told voters his presidency would be a bridge to the next generation. His first two years on the job have revealed it to be a much more ambitious venture.
After presidency, unclear fate for Brazil's brash Bolsonaro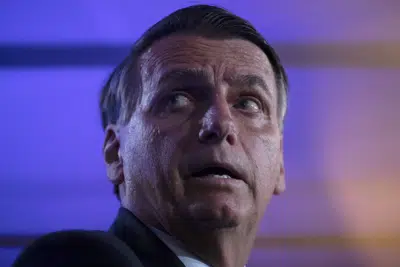 BRASILIA, Brazil (AP) — Jair Bolsonaro told supporters that the future could only bring him three possibilities: arrest, death or a second term as Brazil's president.
Israeli doctors reject Netanyahu allies' anti-LGBTQ remarks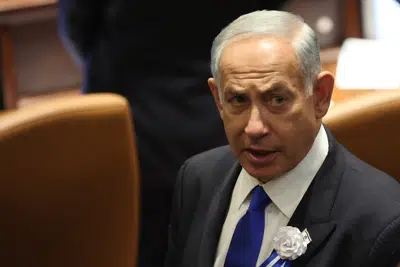 JERUSALEM (AP) — Israel's largest medical center and health care workers from hospitals around the country have spoken out against remarks by allies of Benjamin Netanyahu calling for a law to allow discrimination against LGBTQ people in hospitals and businesses.
Making pig livers humanlike in quest to ease organ shortage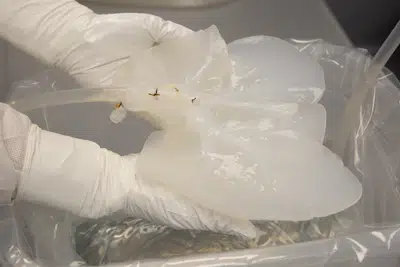 EDEN PRAIRIE, Minn. (AP) — The ghostly form floating in a large jar had been the robust reddish-brown of a healthy organ just hours before. Now it's semitranslucent, white tubes like branches on a tree showing through.
Women's sports saw pivotal growth in deals, interest in 2022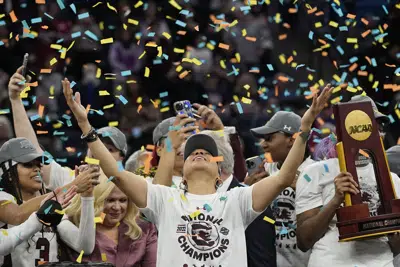 South Carolina coach Dawn Staley has been around women's basketball long enough to see the growing pains of a young WNBA league gradually shifting to increased interest in the sport at all levels.
"We probably are bursting at the seams for the people that are decision-makers in our game to allow us to be just that," said Staley, who led the Gamecocks to their second women's hoops title this year.
The Year of the Slap: Pop culture moments in 2022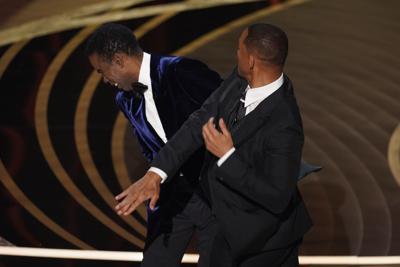 Taylor Swift was up. Elon Musk was in, out, in and maybe out again. Tom Cruise was back. BTS stepped aside, and so did Serena Williams, and Tom Brady too — oops, scratch that.
But the slap? The slap was everywhere.
Foreign firms: China 'turns corner' by ending quarantine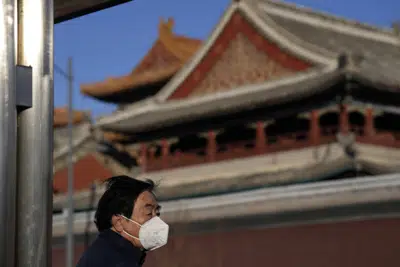 BEIJING (AP) — Foreign companies welcomed China's decision to end quarantines for travelers from abroad as an important step to revive slumping business activity while Japan on Tuesday joined India in announcing restrictions on visitors from the country as infections surge.
Abduction, torture, rape: Conflict in Congo worsens, says UN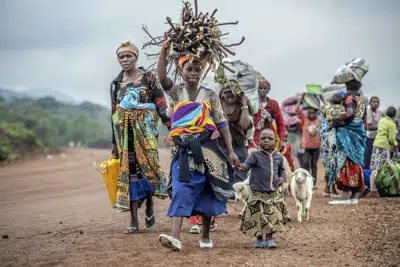 DAKAR, Senegal (AP) — The accounts are haunting. Abductions, torture, rapes. Scores of civilians including women and children have been killed by the M23 rebels in eastern Congo, according to a U.N.
S. Korea military sorry for failing to down North's drones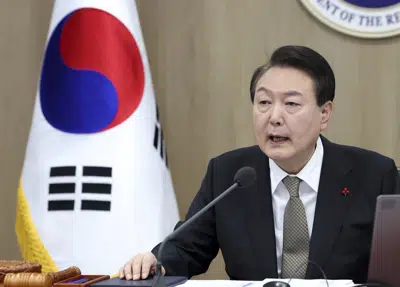 SEOUL, South Korea (AP) — South Korea's president on Tuesday called for stronger air defenses and high-tech stealth drones while the military apologized for failing to shoot down North Korean drones that crossed the border for the first time in five years.
Femicides in Mexico: Little progress on longstanding issue
China races to vaccinate elderly, but many are reluctant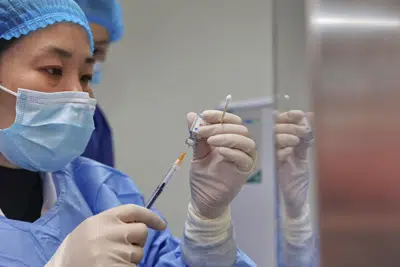 BEIJING (AP) — Chinese authorities are going door to door and paying people older than 60 to get vaccinated against COVID-19. But even as cases surge, 64-year-old Li Liansheng said his friends are alarmed by stories of fevers, blood clots and other side effects.
The AP Interview: Ukraine FM aims for February peace summit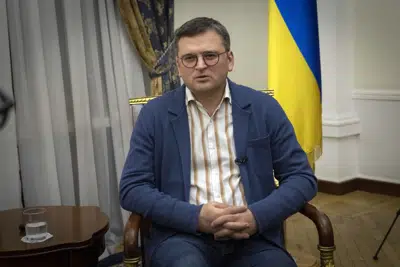 KYIV, Ukraine (AP) — Ukraine's foreign minister said Monday that his nation wants a summit to end the war but he doesn't anticipate Russia taking part, a statement making it hard to foresee the devastating invasion ending soon.
Mega Millions Tuesday jackpot surpasses estimated $565M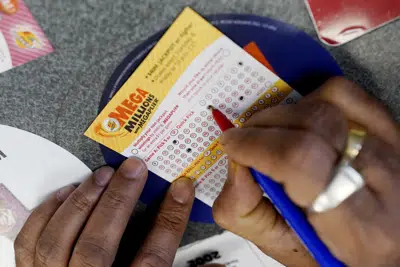 The holiday shopping season — for Mega Millions lottery ticket buyers, at least — is ramping up as officials say the estimated jackpot for Tuesday night's drawing has surpassed half a billion dollars.
NY Rep.-elect Santos admits lying about career, college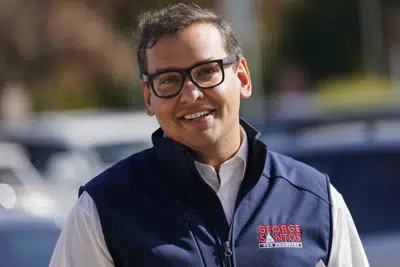 WASHINGTON (AP) — Rep.-elect George Santos, R-N.Y., admitted Monday that he lied about his job experience and college education during his successful campaign for a seat in the U.S.
Manhattan man charged in 2 random knife slashing murders
NEW YORK (AP) — Two seemingly isolated and random outdoor murders at the height of the holiday season and of the kind New Yorkers have increasingly feared since the pandemic began were blamed by police officials Monday on a city resident with a criminal record.
Western NY death toll rises to 28 from cold, storm chaos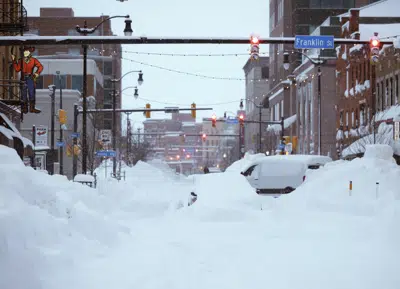 BUFFALO, N.Y. (AP) — Buffalo residents hovered around space heaters, hunted for cars buried in snow drifts and looked for more victims Monday, after 28 people died in one of the worst weather-related disasters ever to hit western New York.
Broncos fire rookie head coach Hackett after 4-11 start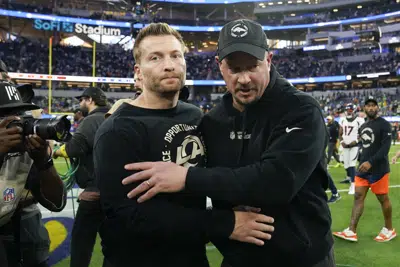 ENGLEWOOD, Colo. (AP) — The Denver Broncos fired first-year head coach Nathaniel Hackett on Monday with two games left in the season.
Team owner and CEO Greg Penner said he'll lead the search for a new coach with assistance from GM George Paton, in whom he expressed confidence while announcing Hackett's dismissal.
US to let MLB stars play for Cuba in World Baseball Classic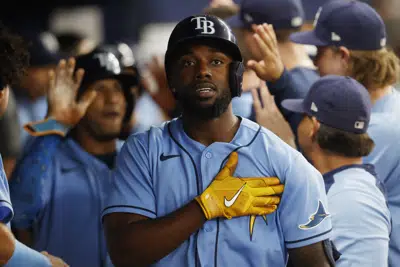 HAVANA (AP) — The United States will permit Major League Baseball players from Cuba to represent their home country in the World Baseball Classic next year.
The decision announced Saturday in a news release by the Baseball Federation of Cuba (FCB) could be a big step in once again turning Cuba's national team into heavy hitters on an international stage.
Russia says it shot down Ukrainian drone near air base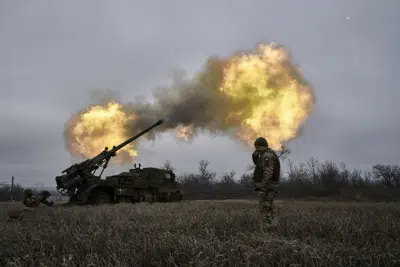 KYIV, Ukraine (AP) — The Russian military reported Monday that it shot down a Ukrainian drone approaching an air base deep inside Russia, the second time the facility has been targeted this month — again revealing weaknesses in Russia's air defenses.
4th Washington state electrical substation vandalized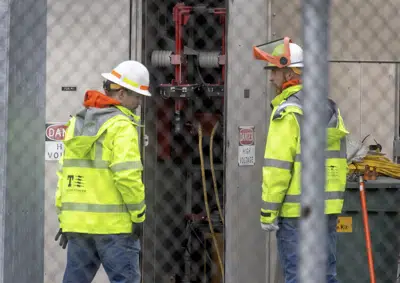 TACOMA, Wash. (AP) — A fourth electrical substation was vandalized late on Christmas Day in Washington state, leaving homes in Kapowsin and Graham temporarily without power, according to the Pierce County Sheriff's Office.
China to scrap COVID-19 quarantine for incoming passengers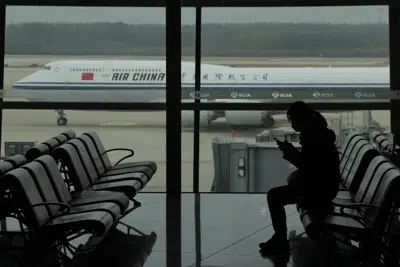 BEIJING (AP) — China will drop a COVID-19 quarantine requirement for passengers arriving from abroad starting Jan. 8, the National Health Commission announced Monday in the latest easing of the country's once-strict virus-control measures.
S. Korea launches jets, fires shots after North flies drones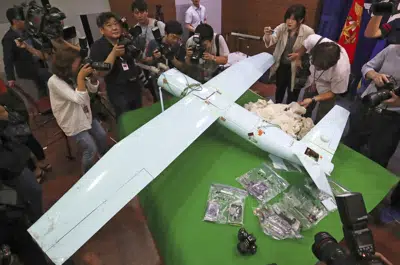 SEOUL, South Korea (AP) — South Korea's military fired warning shots, scrambled fighter jets and flew surveillance assets across the heavily fortified border with North Korea on Monday, after North Korean drones violated its airspace for the first time in five years in a fresh escalation of tensions.
Protest-backing soccer star's family kept from leaving Iran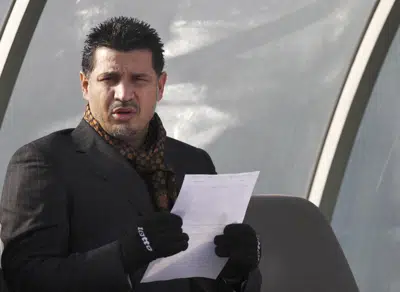 DUBAI, United Arab Emirates (AP) — A prominent former soccer player in Iran who has expressed support for anti-government protests says his wife and daughter were prevented from leaving the country on Monday after their plane made an unannounced stopover en route to Dubai.
Israeli air force veterans say incoming government a danger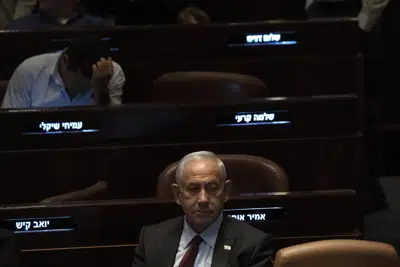 JERUSALEM (AP) — Over 1,000 senior Israeli air force veterans, including a former Israeli chief of staff, on Monday urged the country's top legal officials to stand tough against the incoming government.
No. 1 Purdue headlines AP Top 25; Miami leaps, UNC returns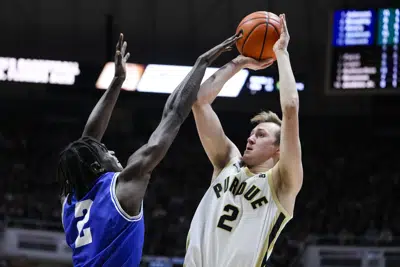 Purdue remained atop The Associated Press Top 25 men's college basketball poll for a third straight week, while preseason No. 1 North Carolina returned to the rankings and New Mexico cracked the poll for the first time in eight years.
Zach Bryan drops 'All My Homies Hate Ticketmaster' album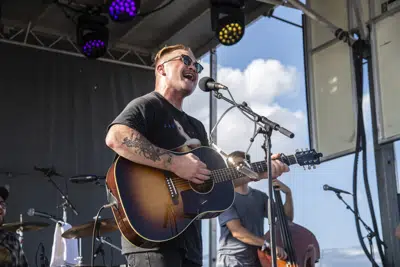 LOS ANGELES (AP) — The chorus against Ticketmaster's contentious concert pricing practices is growing, numbering among them Zach Bryan and friends.
The country music artist dropped a live album, "All My Homies Hate Ticketmaster," on Sunday.
Final goodbye: Recalling influential people who died in 2022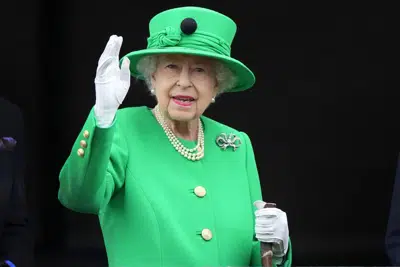 One would have to go back hundreds of years to find a monarch who reigned longer than Queen Elizabeth II.
In her 70 years on the throne, she helped modernize the monarchy across decades of enormous social change, royal marriages and births, and family scandals.
Holiday sales up 7.6% despite the squeeze of inflation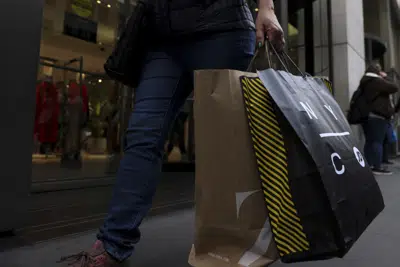 NEW YORK (AP) — Holiday sales rose this year as American spending remained resilient during the critical shopping season despite surging prices on everything from food to rent, according to one measure.
China sends 71 warplanes, 7 ships toward Taiwan in 24 hours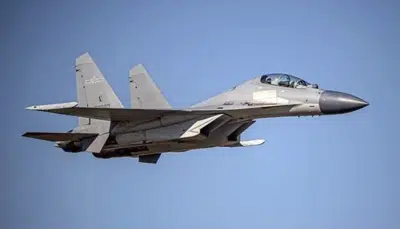 TAIPEI, Taiwan (AP) — China's military sent 71 planes and seven ships toward Taiwan in a 24-hour display of force directed at the self-ruled island, Taiwan's Defense Ministry said Monday, after China expressed anger at Taiwan-related provisions i n a U.S.
New this week: 'White Noise,' 21 Savage and Kennedy Honors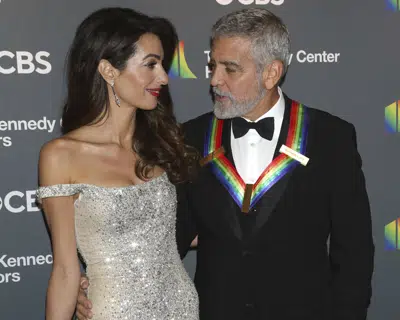 Here's a collection curated by The Associated Press' entertainment journalists of what's arriving on TV, streaming services and music platforms this week.
MOVIES
— Don DeLillo's 1985 novel "White Noise" has long been said to be "unfilmable." But Noah Baumbach's energetic movie, streaming Friday on Netflix, makes a spirited argument for its adaptation.
Parties are back, but how to dress? A holiday guide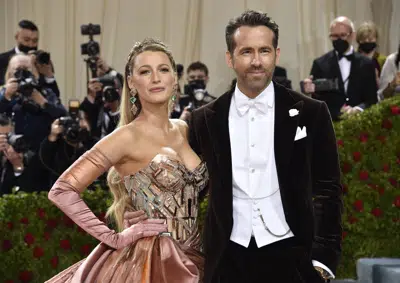 NEW YORK (AP) — The season's triple-virus threat notwithstanding, parties are back, and they've brought with them the potential for some dress code chaos.
EXPLAINER: 2023 tax credits for EVs will boost their appeal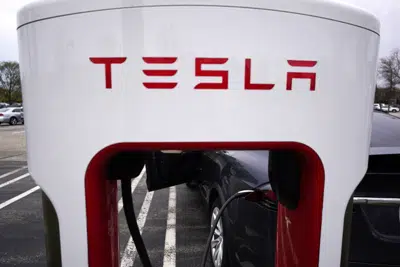 WASHINGTON (AP) — Starting Jan. 1, many Americans will qualify for a tax credit of up to $7,500 for buying an electric vehicle. The credit, part of changes enacted in the Inflation Reduction Act, is designed to spur EV sales and reduce greenhouse emissions.
GOP stumbles with independents contributed to midterm woes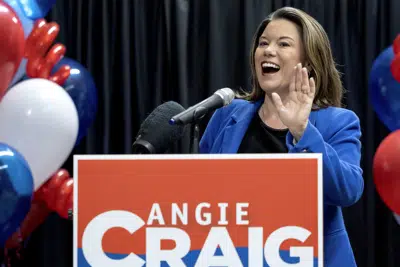 EAGAN, Minn. (AP) — As Republican Tyler Kistner's closing ad aired last month in one of the most competitive congressional districts in the U.S., Vickie Klang felt that something was missing.
The 58-year-old veterinary technician and self-described independent voter watched as the 30-second spot showed grainy black-and-white images of President Joe Biden with two-term Democratic Rep.
Long COVID: Could mono virus or fat cells be playing roles?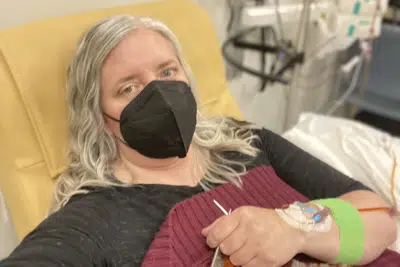 A British historian, an Italian archaeologist and an American preschool teacher have never met in person, but they share a prominent pandemic bond.
Plagued by eerily similar symptoms, the three women are credited with describing, naming and helping bring long COVID into the public's consciousness in early 2020.
3 Washington state electric substations vandalized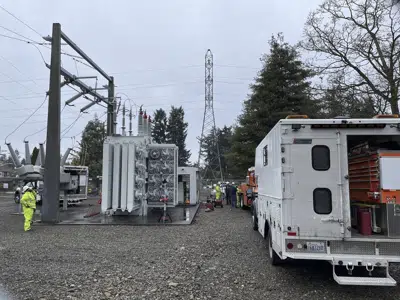 TACOMA, Wash. (AP) — Vandalism at three power substations in western Washington early Sunday initially cut power to about 14,000 utility customers, the Pierce County Sheriff's Office said.
The attacks come as federal officials are warning that the U.S.